Dads can be their kids' most important role models and superheroes.
The story of one dad, however, shows us that being his son's superhero doesn't require powers, but an enormous and inspiring heart. When Josh Marshall's son, Gabe, was diagnosed with brain cancer, the family was devastated. Gabe had a successful surgery in June that left him with a large horseshoe-shaped scar, and he felt self-conscious when others saw him. That's when Josh decided to do something amazing.
Josh found a tattoo artist and asked him to tattoo the shape of the scar on his head, too.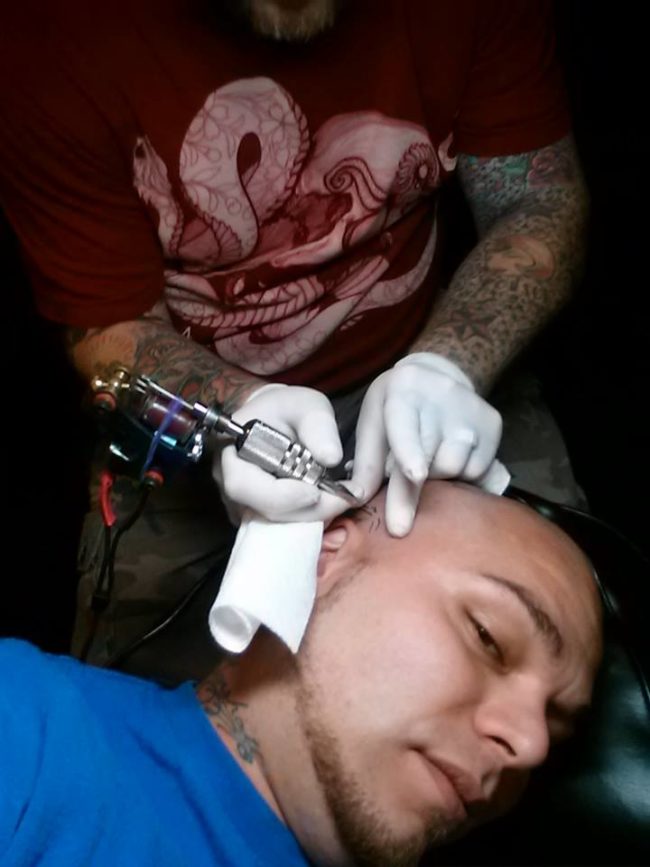 Read More: Woman With Terminal Cancer Makes The Brave Decision To Give Birth And Fight Her Illness
Now father and son match, and Gabe doesn't feel as self-conscious when he's out in public.
Josh even won the #BestBaldDad competition from the St. Baldrick's Foundation, which supports families experiencing childhood cancer.
Both Josh and Gabe are going to keep being strong for each other, especially because Gabe's cancer has returned.
"Pretty much we were told that the tumor is becoming more active," Gabe's dad Josh Marshall told KWCH. "Because of the location that it's at, it's inoperable."
"He is my superhero," Josh says of his son. "He has [shown] me what life really is about and how to cherish the most out of everything," he told KWCH.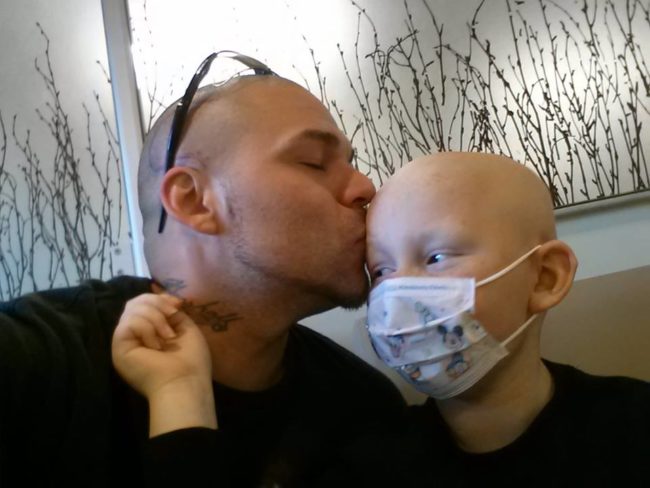 (via CNN)
Read More: Star Wars Fan Has The Best Reaction To A Surprise Pregnancy Announcement
I'm so glad these two have each other to get through this difficult time. Share this story if you were inspired by this father's devotion and bravery. We could all use a hero like Josh in our lives!