I like to think of the beach as an oasis where everything is serene and beautiful.
Then I remember that you can find all kinds of crazy people, creatures, and debris at the beach. Redditor Coolaid213 seems to have found evidence of all three on their recent trip to Cypress Point Park in Tampa, Florida.
While out for a walk, the Redditor stumbled upon what looks like the site of a now-abandoned ritual. Luckily for us, they made sure to take pictures.
First, Coolaid213 found the tied-up body of a headless pigeon or dove next to some fruit.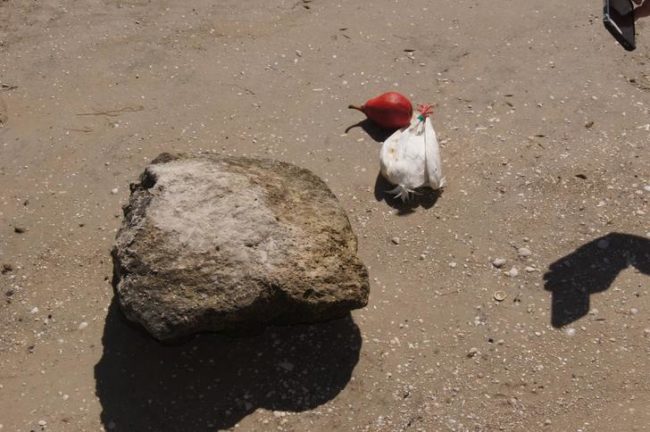 Nearby, more fruit and remnants of the sacrifice were discovered.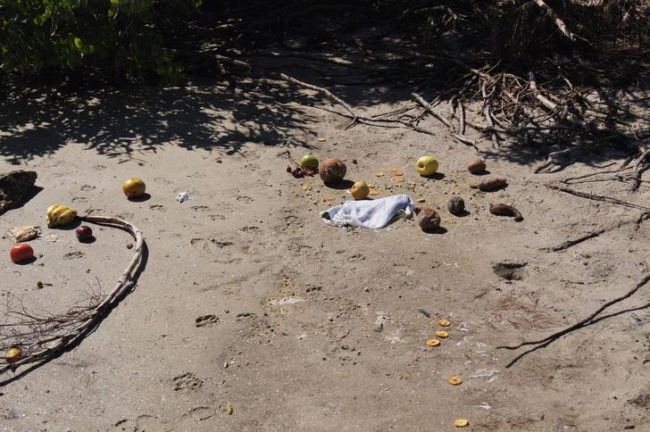 Some commenters have pointed out that it could be part of Santería, a religion that began in the Caribbean and mixes different influences. Many practitioners immigrated to Florida.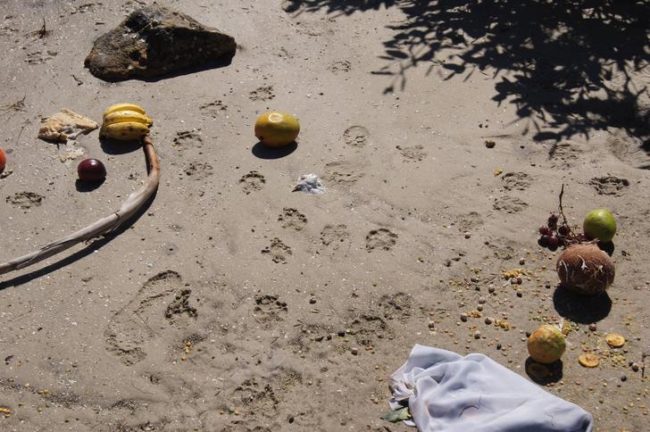 Read More: These Stories Of Black-Eyed Children Are So Terrifying
Regardless of its original purpose, finding a decapitated bird (and later its head) has got to be one creepy beach experience.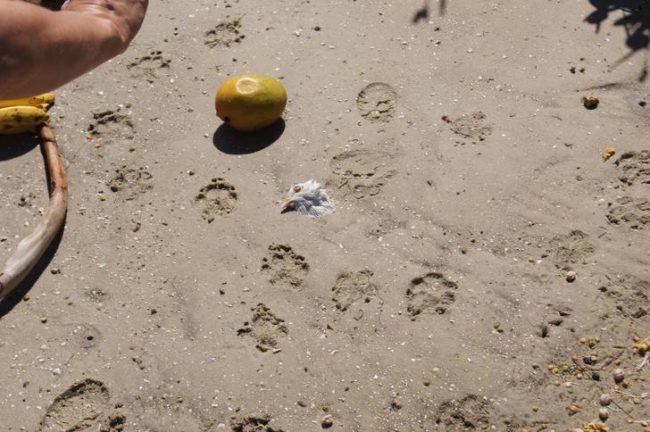 Just looking at this scene makes me shudder! I know if I stumbled upon it, I'd run for the hills.