Cyberbullying is a huge problem in the internet age.
People who are unkind to others online often don't see the real-world effects their comments can have on the individuals or families they target. One three-year-old has been targeted by trolls for reasons that are beyond his control — his disabilities. His mom says it almost made her want to take down the Facebook page she uses to tell his story, but instead, the family is going to use this incident to spread awareness of the cruelty that happens online.
When Grayson Kole was born, doctors didn't expect him to live for more than two weeks. He had a combination of illnesses and conditions they had never seen before.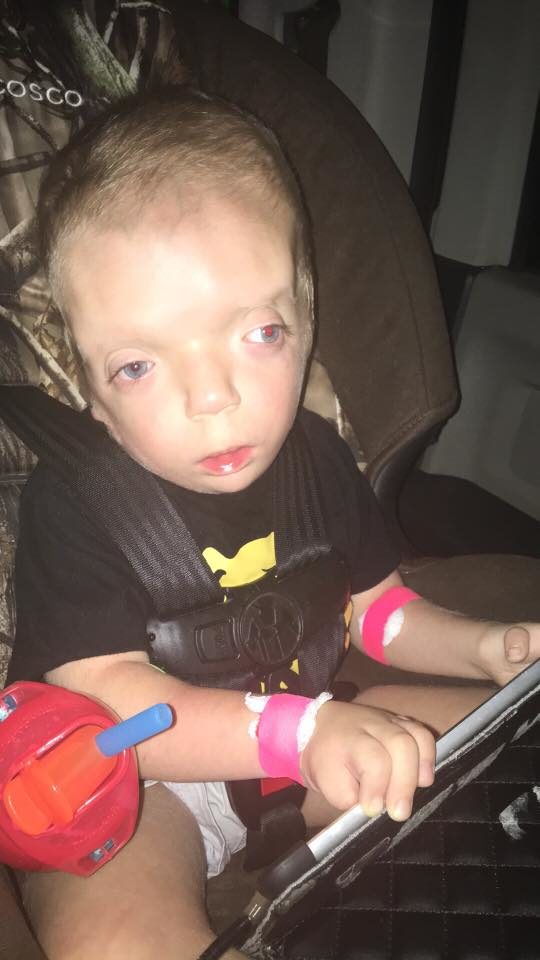 They included severe disabilities, including apnea, epilepsy, a heart defect, and brain protrusions.
Read More: Woman Goes Into Labor And Quickly Realizes Her Doctor Is Totally Drunk
Now three years old, Grayson is an inspiration to others to keep going. His parents began the Facebook page Grayson's Story to share his journey with the world.
That's when someone took a photo of Grayson and turned it into a cruel meme that read, "That face you make when your parents are actually cousins."