When most people think of Portland, Oregon, they often think of the quirky, "out there" city seen on shows like "Portlandia." However, the real Portland is a little rougher around the edges than the local tourism bureau would like us to believe.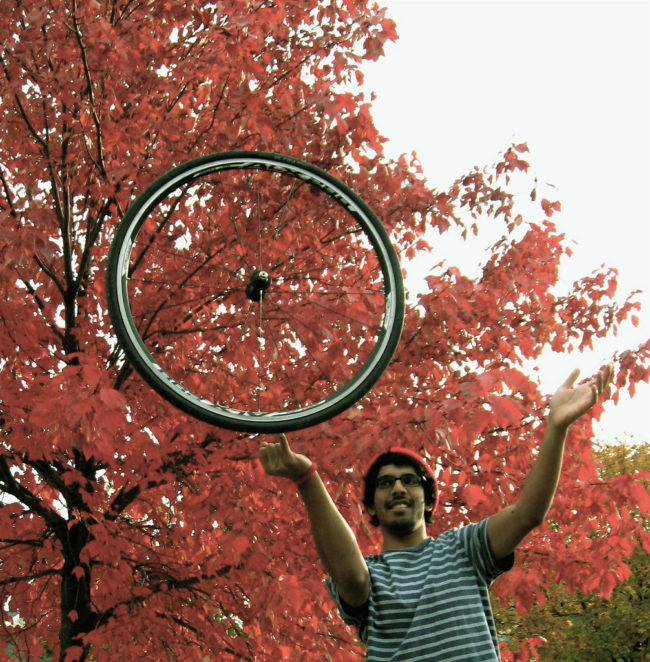 For example, Portland actually is facing a homeless crisis of unseen proportions without a clear solution in sight. New laws have been passed by the city that allow for the homeless to set up camp on sidewalks and in certain public spaces. Although these folks are certainly down on their luck and need help, they are quickly using up all the good will that Portland residents have to spare when they leave behind scenes like this…
Those are two buckets filled with hypodermic needles collected near an underpass in the University Park neighborhood of Portland.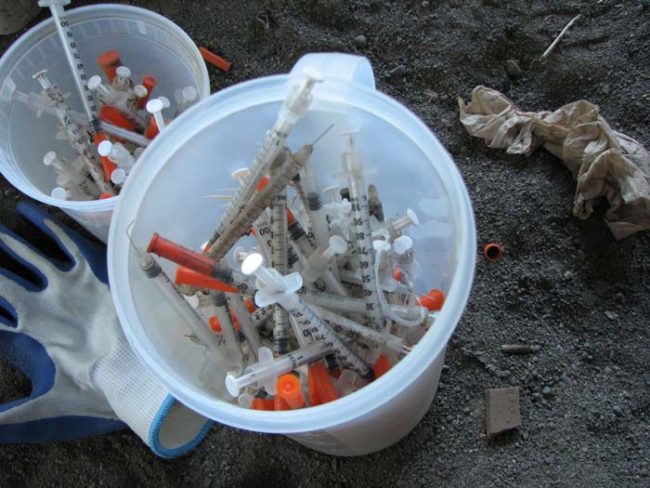 The drug abuse in these homeless camps is seemingly rampant and the trash left behind is a biohazard mess.
These pictures were posted on a sub-reddit dedicated to the city of Portland.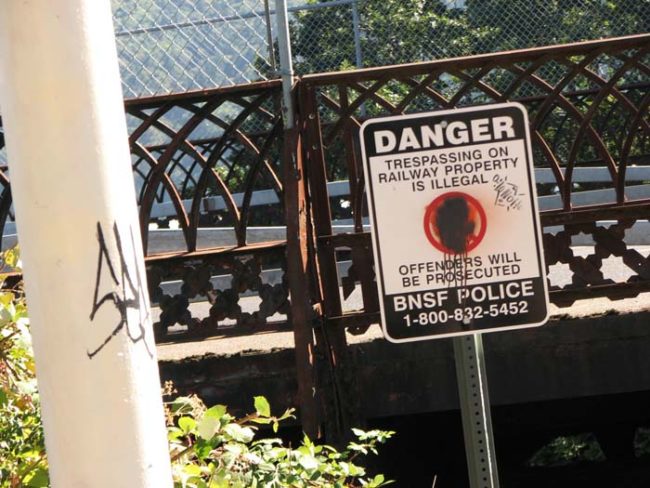 This picture doesn't do the dangerous mess justice. Needles were embedded in the ground and strewn along the grass.
Setting foot anywhere in the area would have been a terrible idea.
Portland has declared a state of emergency to help remedy the increasingly desperate homeless situation in the city.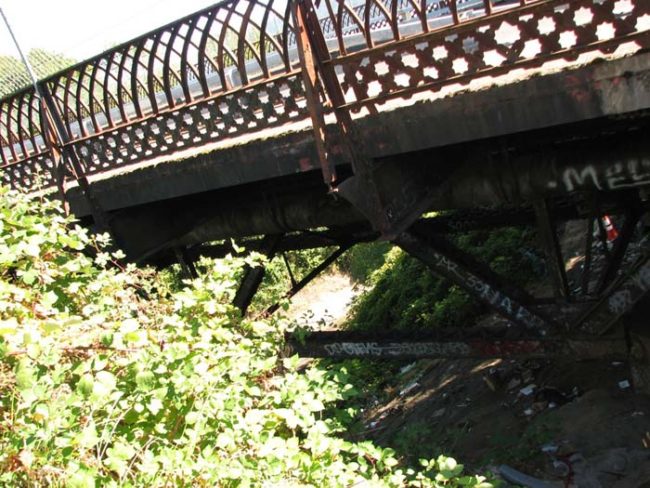 However, few concrete steps have been taken to find permanent homes for the estimated 1,800 people who sleep on the streets of Portland every night.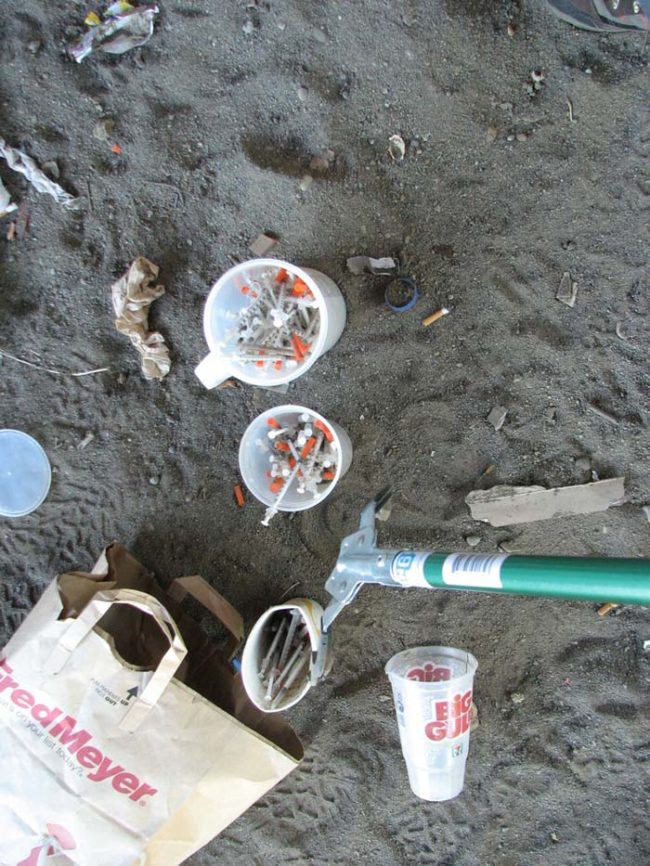 This heartbreaking problem needs to be solved…and soon.
(via Reddit)
The countless homeless individuals in Portland are helped more from kindness than outrage, but it's difficult to sleep soundly with so much drug abuse and vagrancy in the city. Not only do the citizens of the city need to help, but also the government. Hopefully, in the future, the population won't be so unable (or unwilling?) to help these people in need.