When Officer Travis Pierce was just six years old, his investigator father died in the line of duty. Devastated, the upcoming holidays were the last thing on his family's mind.
That is, until other members of the force came to visit the Pierce household. Covington Police Chief Stacey Gordon still recalls that day, saying, "I remember going to the house and seeing him and his other siblings, small children, and we just thought, 'Can we provide Christmas?'"
Thus, Shop With A Cop became a town staple. Each year, needy children are paired with officers who spend $100 of their own money to ensure that kids in their community have the Christmas they deserve.
Today, police departments across the country take part in the Shop With A Cop program. From the kids to the parents to the officers, it's clear to see just how much the event means to everyone involved.
video-player-present
Read More: When His Xbox Was Stolen, These Police Officers Did Something So Unexpected
But it holds special meaning to one man in particular — Officer Travis Pierce! After the kindness shown to him by the Convington Police Department years ago, he was inspired to become a cop himself.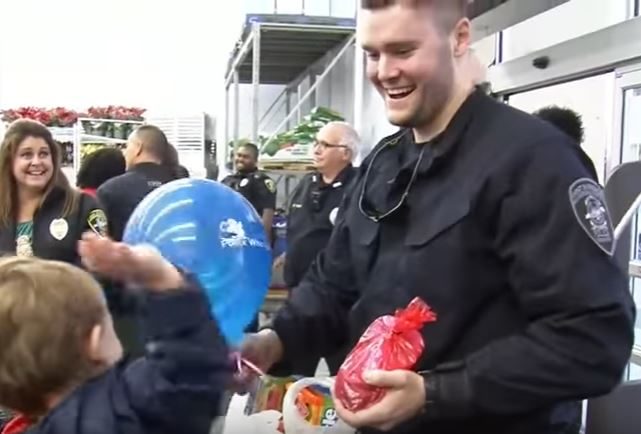 These days, he's paying that kindness forward by taking kids shopping for Christmas, just as officers once did for him.
video-player-present
Way to go, Officer Pierce! There's no doubt that your dad would be very proud of you. Don't forget to share the heartwarming story of this awesome cop with your friends and family.