In February 2015, volunteers from Family Dog Rescue found a stray dog wandering the streets of Tijuana, Mexico. The poor pup was emaciated, nearly hairless, and bleeding from multiple infected wounds.
Family Dog Rescue, located in San Francisco, California, was founded in 2010 by Angela Padilla. Padilla was a successful corporate lawyer until she was diagnosed with breast cancer in 2002. She credits shelter dogs with helping her through her aggressive treatment, and decided to dedicate her life to helping them.
By the time her organization found Felipe in Tijuana, they had already saved thousands of homeless dogs. However, as time passed, he proved to be a special case. Would they ever be able to find this loving pup a forever home?
When volunteers found the stray dog they later named Felipe, he was on the brink of starvation. Combined with infected wounds and a bad case of mange, it looked like he didn't have much longer.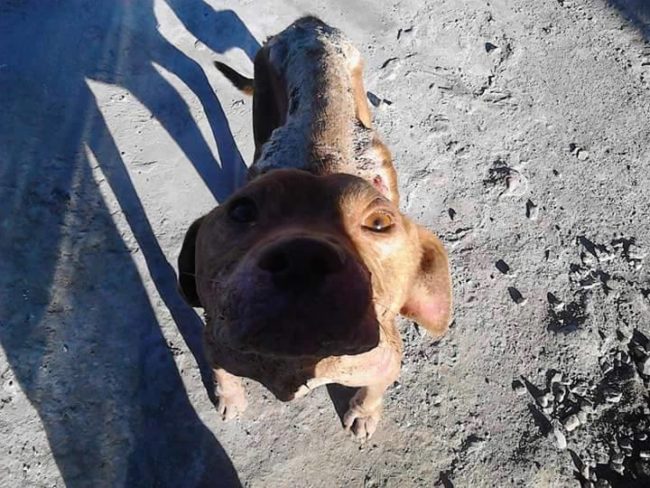 Read More: We've Shown You Some Incredible Pet Siblings In 2016 — Here Are 10 Of The Cutest!
Sometimes, Felipe was able to find food left out by kind strangers. Other days, he simply went without.