When I look for furniture, I want something unique, not too expensive, and wow-worthy. But rarely am I able to find all three in one piece. Then again, that's what's so great about DIY furniture! You can make something no one else has on a budget…and completely customize it.
If you're looking for something that satisfies all of those specs, look no further than these epic glow-in-the-dark furniture DIYs. You can make your chairs, tables, and other pieces glow with just a few simple materials!
First of all, here's a quick tutorial on how to mix the glow-in-the-dark resin and add it to wood.
video-player-present
1. Now for the projects! Make your door glow in the dark with this DIY.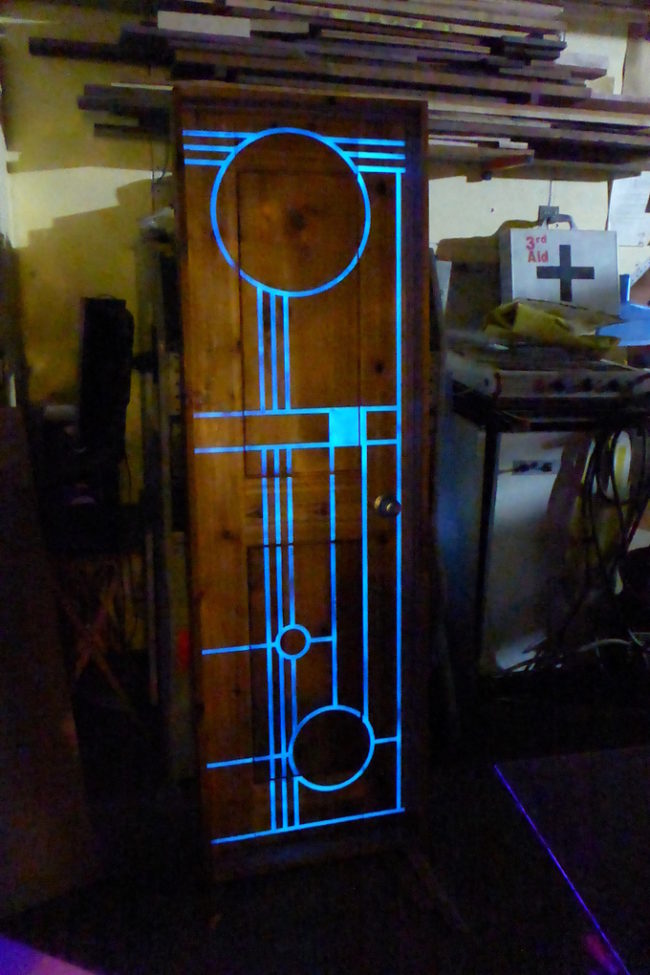 2. A simple shelf can be taken up a notch.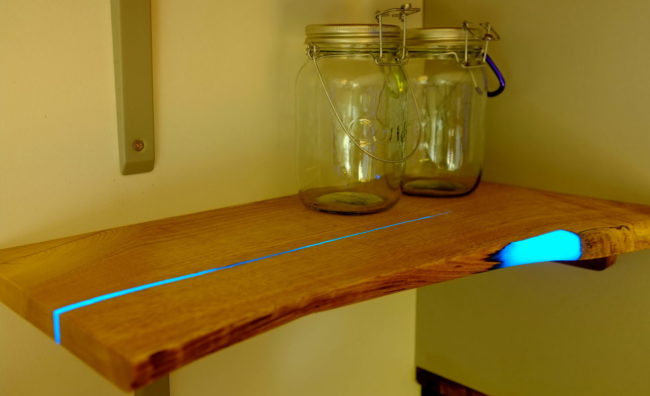 3. You can even make coasters glow.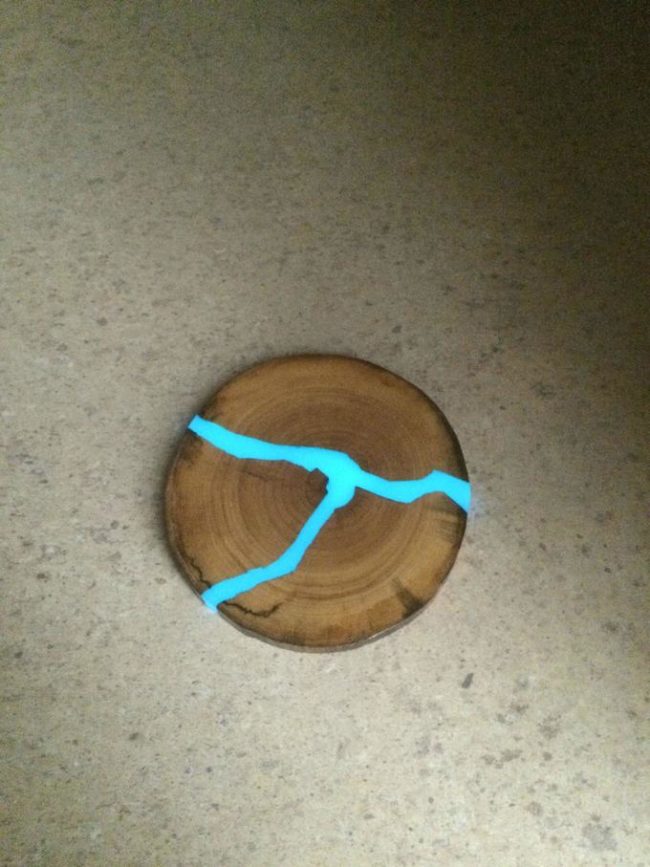 4. This DIY table is a work of art.
video-player-present
5. This world map coffee table is surrounded by glow-in-the-dark resin which is fitting for the ocean.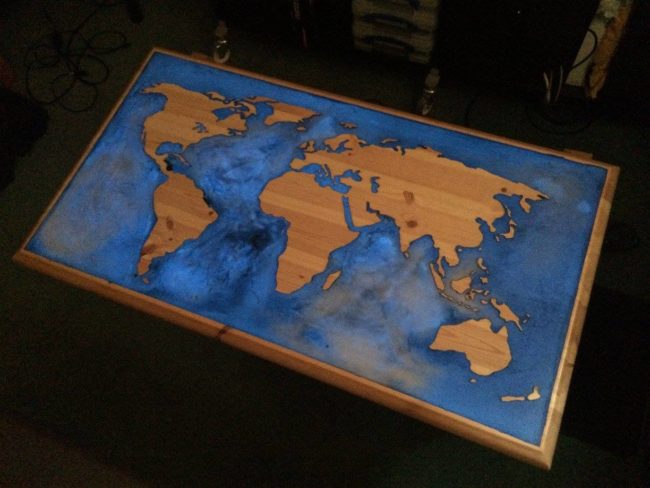 6. You can also add glowing details to other things like snowboards.
7. Instead of throwing out a broken slab of marble, this crafter added glowing resin and made it a coffee table.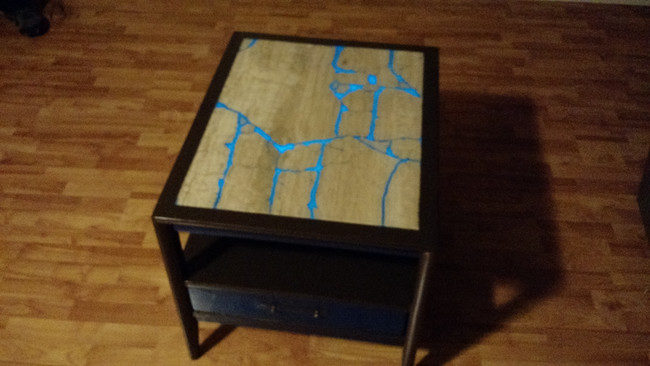 8. But you don't have to go with blue resin, here's a golden glowing table.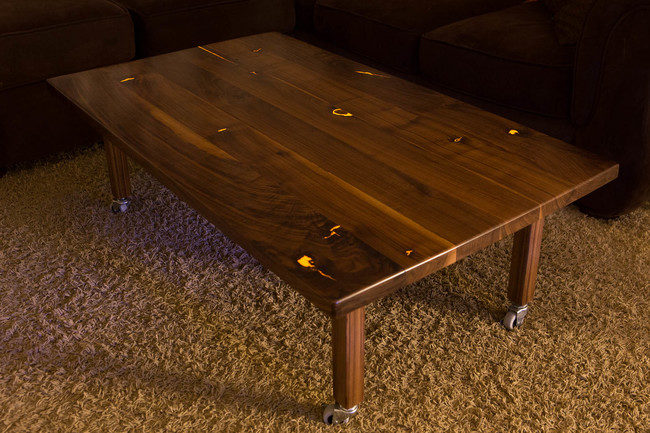 9. Here's how to make a coatrack with glowing resin in it.
video-player-present
10. Using the same Lichtenberg fractal etching technique, you can make a coffee table.
video-player-present
11. Here's another resin-filled coffee table with cool etchings in it.
video-player-present
12. Add just a touch of resin to a cutting board for a cool effect.
13. This side table would be perfect as patio furniture on a summer night.
14. This unique kitchen table uses two different colored glowing resins.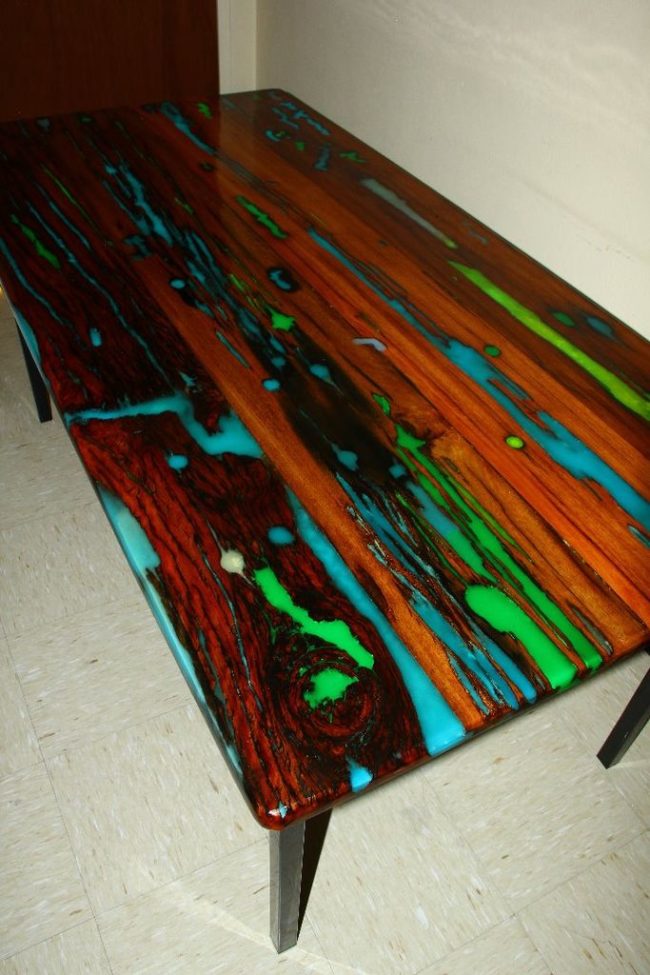 In addition to glowing furniture items, you can also add the glow-in-the-dark resin to jewelry pieces…and just about anything else you can dream up. So what are you going to make first?!