In 1968, the roof of St. George's Church in the Czech Republic caved in during a funeral. Convinced it was a bad omen, the parish moved all future services outside.
For the next forty years, the church sat in disrepair. Then, in 2014, local artist Jakub Hadrava stepped in. St. George's wanted him to set up an art installation inside the church that would attract visitors and, hopefully, raise money for much-needed renovations. What he came up with is beyond hair-raising.
From the outside, St. George's Church in Lukova, Czech Republic, looks like any other village church.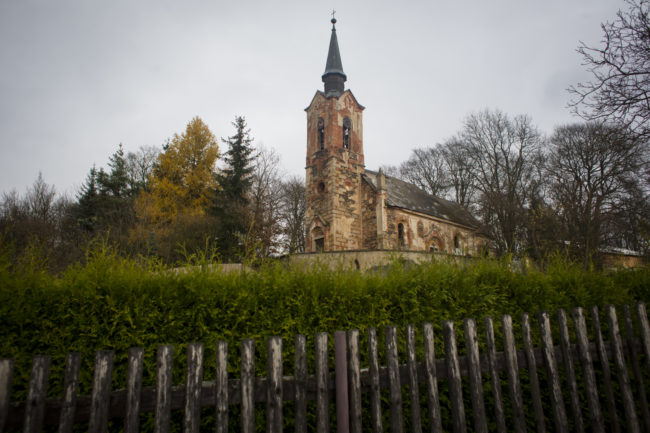 Inside is a completely different story. The pews are lined with hooded "ghosts" that represent the Sudeten Germans who used to live in the area.
Hadrava made the ghosts by dipping fabric in plaster, then allowing it to dry in the shape of a hooded human figure.