A child being hurt while under someone else's care is every parent's worst nightmare.
Between 300 thousand and 400 thousand children fly alone across the country on any given weekend, according to the Daily Mail, and many of them are watched over by airline officials. When Rachel Miller paid for American Airlines' Unaccompanied Minor program, she hoped her daughter, Mackenzie, would be taken care of by staff and flight attendants. The girl, who was only 13 at the time, was sexually assaulted on the flight.
Mackenzie was seated next to Chad Camp, pictured below, who began groping her shortly after takeoff. Reports say that Camp was also drunk, having already consumed at least four alcoholic beverages.
Read More: This Child's Caretaker Gave Him Milk…Then Killed Him Over It
Mackenzie began crying, but she froze, which is a common reaction for victims of sexual assault. It took more than 30 minutes for anyone to notice what was happening to her.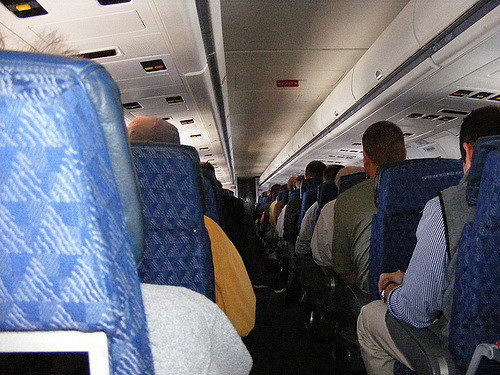 "I would never think this would happen," Mackenzie said to Inside Edition. "You see this stuff and you think, 'That's crazy,' and it happens to you, and it's just shocking."