Have you ever made a light trail with a sparkler? Photographer Brandon Wells recently took that idea to a whole new level with an epic photo shoot that mixes fire with fitness.
After working on a number of fitness projects and fire-related projects, Wells decided to combine the two focuses in a way that had never been seen before. With a team of safety experts and fire extinguishers nearby, he set out to capture scenes both dangerous and beautiful.
The results are incredible. As this athlete sends a flaming kettlebell through the air, it's impossible not to marvel at his power and strength.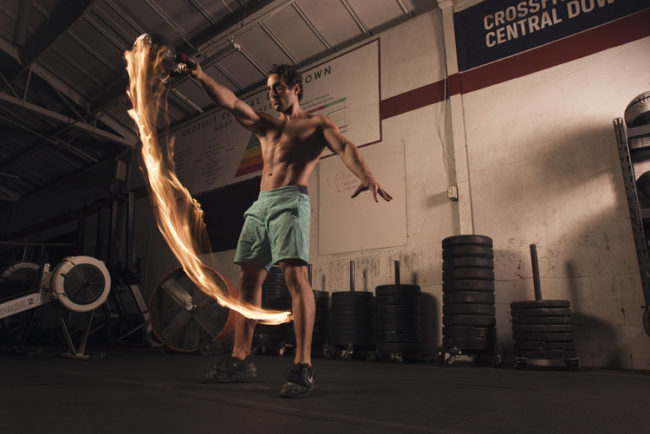 And the same is true here. Wells says that a flaming barbell was one of his first ideas for the shoot.
Each fire trail is a unique display of motion and athleticism. If going to the gym looked like this, working out would be a lot more exciting!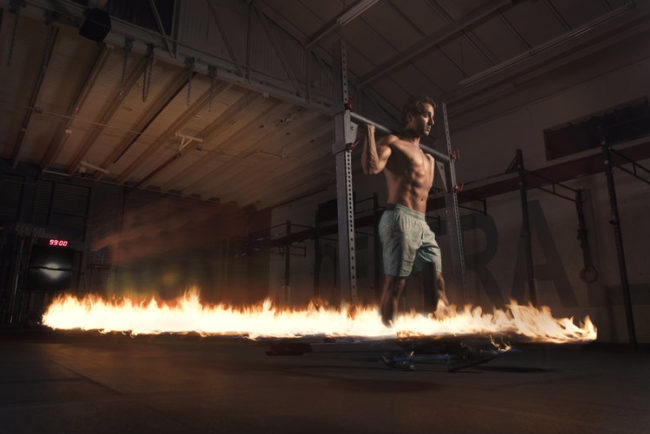 Read More: This Disabled CrossFit Athlete Is An Absolute BEAST
To learn more about Wells and the photo shoot, check out the video below. You can also click here to follow him on Facebook.
video-player-present
Would you ever combine fitness and fire? Let us know in the comments. Personally, I already get sweaty enough as it is.