Has anyone you know ever had a raccoon as a pet?
For me, the answer is no. Most of the people I know only have dogs or cats, and consider raccoons as pesky critters that like to raid their trash cans.
One woman couldn't disagree more with them, though, because she shares her home in Taiwan with a raccoon named Uni (which she does legally). But when you see this adorable little guy, you'll realize that his species isn't what's unusual about him — his haircut is.
Joyce Tai loves her pet raccoon, especially because of his unique fur.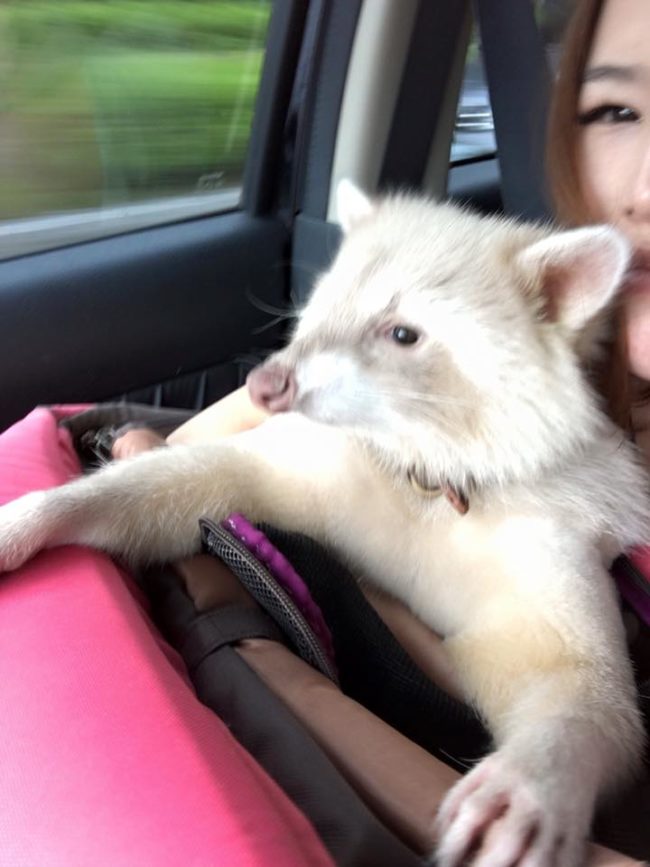 But his light color (due to a condition that causes partial loss of pigmentation) isn't the only thing that makes his fur special.
The other part is his adorable haircut — in the shape of a paw print.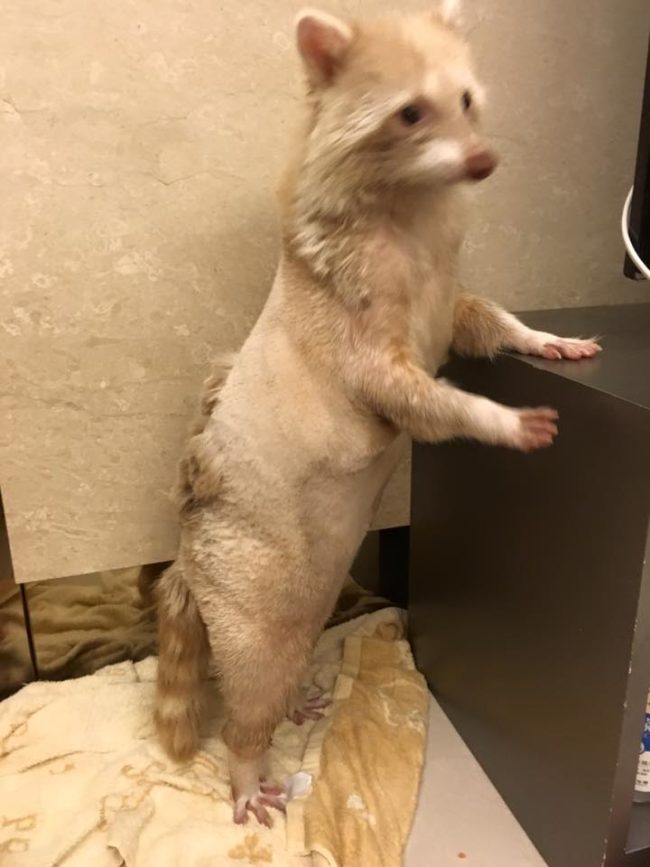 When she first bought Uni, she learned that he would need to get vaccinations once a year.
And during those appointments, he needed to be shaved — but instead of a complete buzz, she asked the groomer if she could have a little fun with it.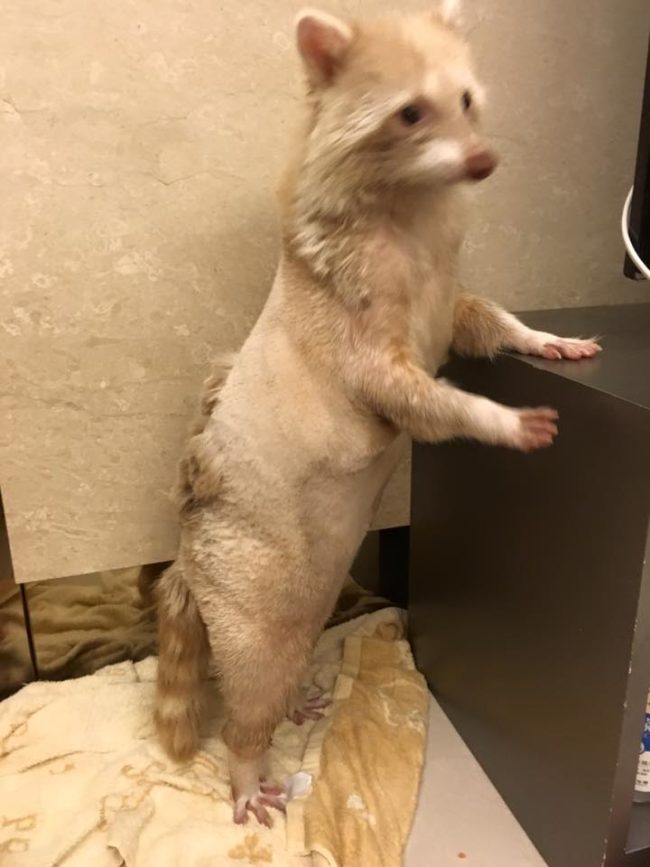 So during his appointment last year, the groomer shaved his fur into the shape of a heart.
And for this year, Tai thought a paw print would be cute — and she was definitely right.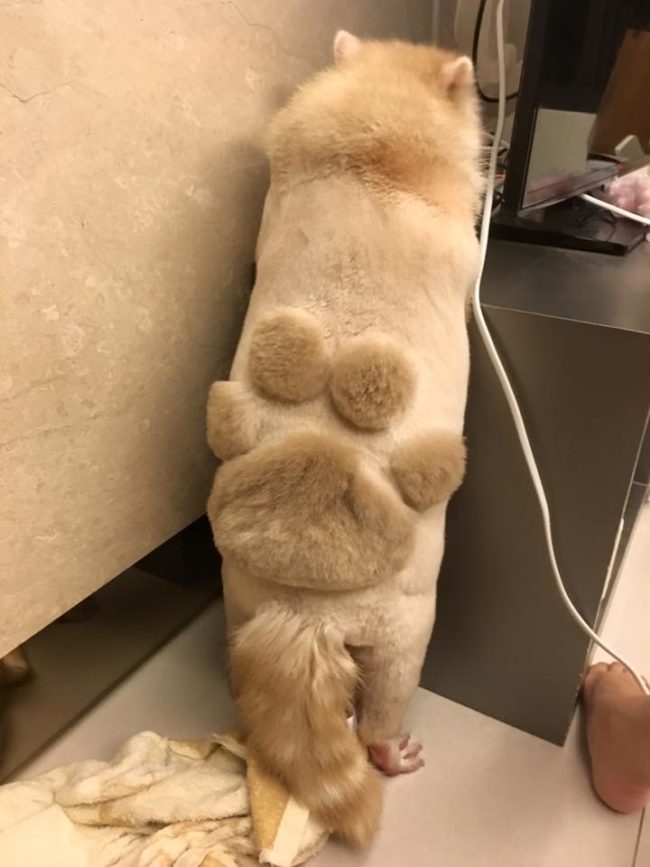 Now Uni gets tons of attention wherever he goes.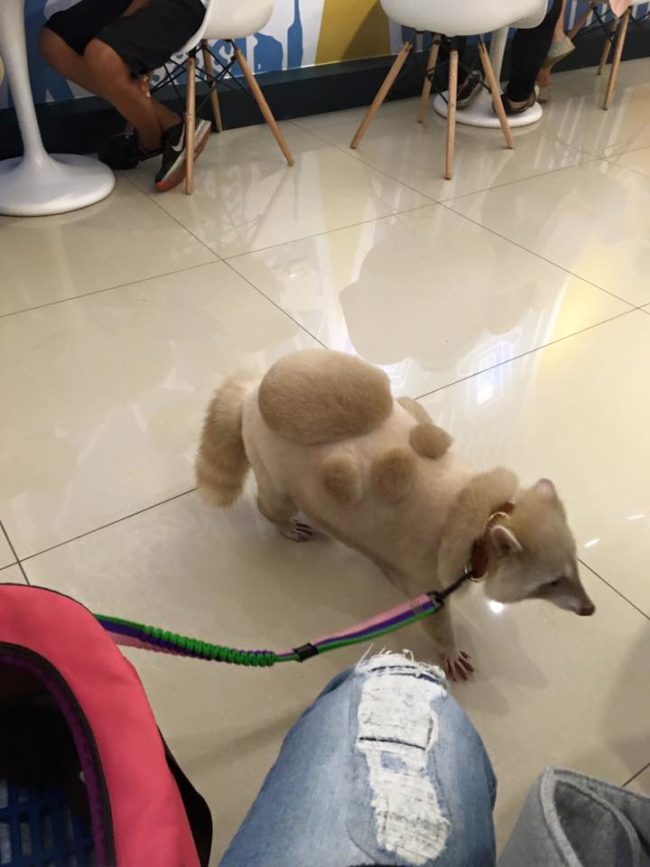 And he gets it for good reason — who couldn't love that face?
But he doesn't seem to mind it at all — in fact, I'm pretty sure the little guy loves it.
(via BuzzFeed)
Okay, after all that cuteness, they actually seem like pretty cool pets.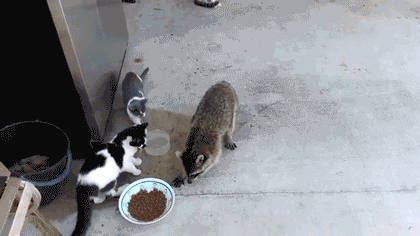 Don't worry, though, I'm not getting one — my cats definitely wouldn't stand for their food being stolen. If you're dying to see more adorable pictures of Uni, you can find them here.