When I was little, all I thought about was having a treehouse of my own.
I was obsessed with the idea of a tiny house that I could retreat into when I needed some time alone. Of course, I never had the skills (or the willing relatives) to make it happen. When TreehouseBuilder's cousin asked him to build something incredible, though, they took treehouses to a whole new level. Check out pictures of their incredible DIY project below.
They started out with some pretty epic hand-drawn plans.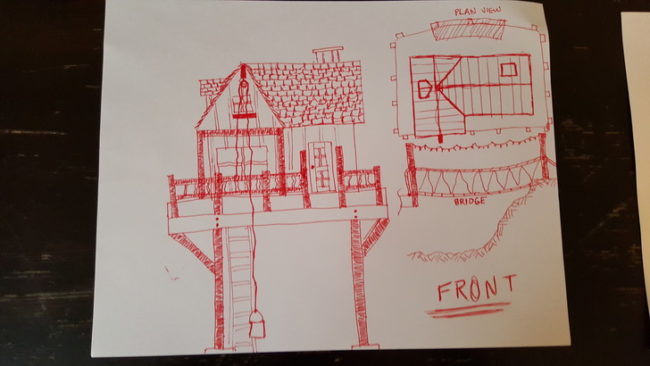 Read More: This May Look Like An Ordinary Couch, But Wait Until You See What It's Hiding
A work buddy helped them stake out their spot (and promptly found the best nap nook).