Beauty can exist for many different reasons, some of which are far more disgusting than others.
I been following Joe Nahas on social media and from that, I have found out that in Bexley, south east London, there is a building that is widely known for its breathtaking architecture. It's called the Crossness Pumping station and it draws many visitors. The reason they visit, though, might not be the pretty architecture. Instead, people are fascinated by the building's strange, stinky past.
From the outside, Crossness Pumping Station looks like any other standing building from the mid-19th century, but what happened inside is a little strange.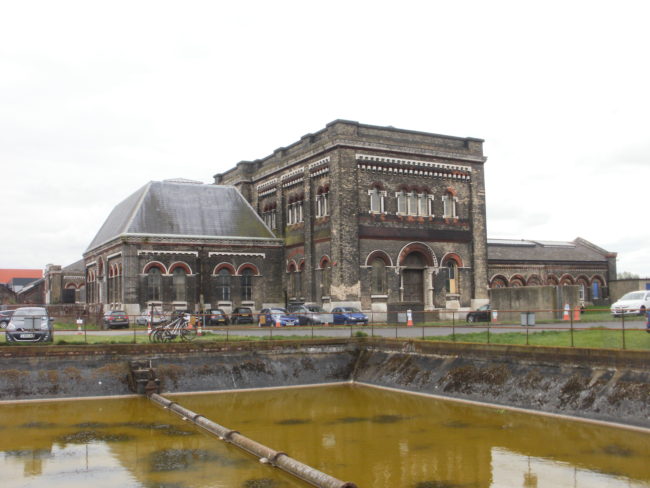 The building was designed by engineer Joseph Bazalgette and contractor William Webster. Construction on the project was completed in early 1865, and the doors officially opened in August of that same year.
Crossness was designed in an eclectic Victorian style that originated in Germany known as "Rundbogenstil" or round arch style.
The pumping station was a rapid call to action following the events of the "Great Stink" of 1858.
No, seriously.
It was during this time that mass outbreaks of typhoid and cholera occurred as a result of a deadly combination of warm weather and filthy drinking water.
The outbreaks caused an unbearable stench stretching across almost all of London.
The smell was so strong, many government officials were forced to soak their parliamentary curtains in lime chloride to mask the odor.
Crossness was the first of its kind, a sewage system that would use steam engines to pump the majority of London's waste into a 27 million gallon reservoir.
From the reservoir, the remaining sewage would carefully be whisked out to sea, all while remaining completely unseen by the public eye.
Upon eliminating the "Great Stink," the Crossness Pumping Station would remain fully-operational for nearly a century, until a rival treatment plant was built along the River Thames.
After shutting its doors, the pumping station became a prime target of vandalism. It sat empty for over 100 years.
Thanks in part to a series of grants, the old sewage pumping station has been refurbished and transformed into a museum documenting the history of the "Great Stink."
Who would have guessed that such a beautiful piece of architecture would have been the result of one big, crappy problem?
If you ever visit, feel free to take in the beauty…but remember why this beautiful building was constructed.