High school is a nightmare for most people — especially those who drive to school and have to park.
Back then, it seemed like I was finding a new scratch or scuff mark every single day after classes let out. Courteous driving wasn't exactly a thing that most of my classmates were familiar with, and at my school, you were lucky if you even found a spot.
But apparently, times have changed, because a new tradition has sprung up for high school seniors that's making me more than a little envious. Not only do they have their own assigned parking spots, but at the start of the school year, they get to turn them into artistic masterpieces.
1. These beautiful colors are bright enough to get anyone going in the morning.
2. If this guy goes to college, he should definitely get an art degree.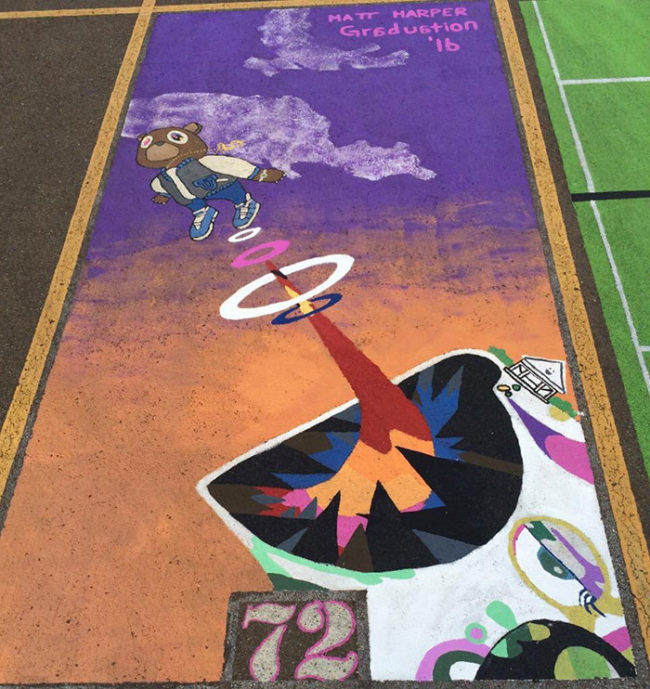 3. Just because you're in high school doesn't mean your favorite comic book characters can't be there with you.
4. I bet it took him three hours just to finish the shading on his upper lip.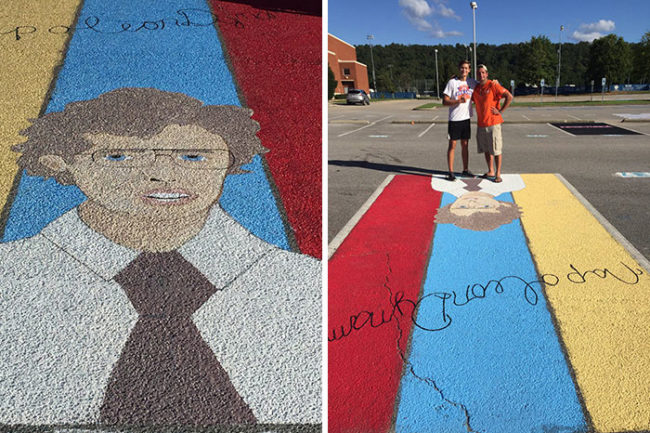 5. How cute is this?
6. I think you meant Clark Kent, bud.
7. Of course, one of these was bound to be a dad joke.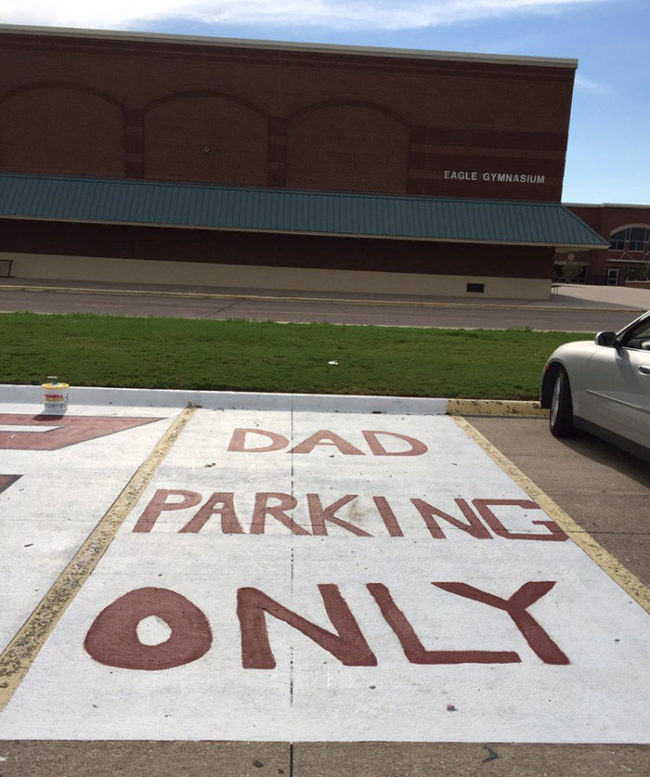 8. Those are some seriously impressive painting skills.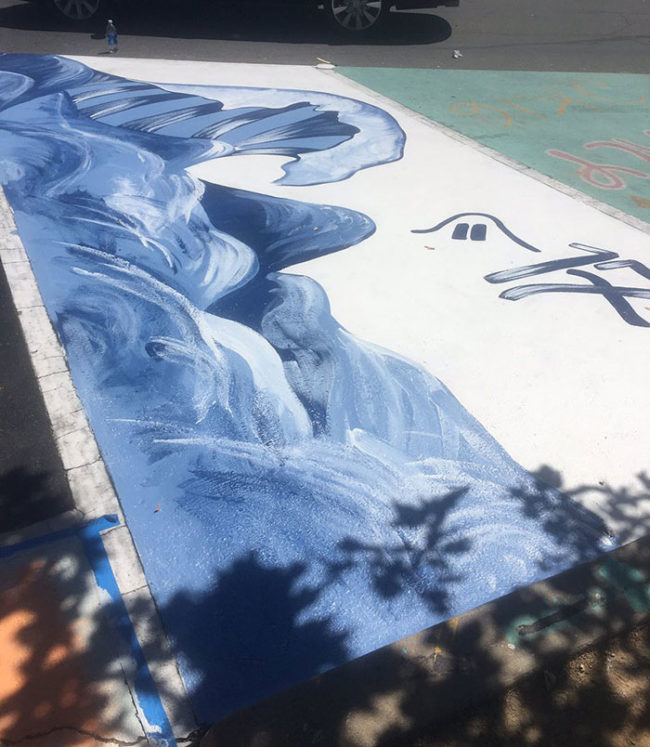 9. This girl's name is Reece, and she just officially won life.
10. Okay, this is among the best.
11. Keeping America safe, one parking lot at a time.
12. This so would have been my spot.
13. "The Senior Awakens"
14. This is so precious!
15. I don't remember this much creativity being encouraged when I was in school.
16. When you forget to study for a test.
17. School time? More like "Adventure Time."
18. "The only letters I need to learn are U, S, and A."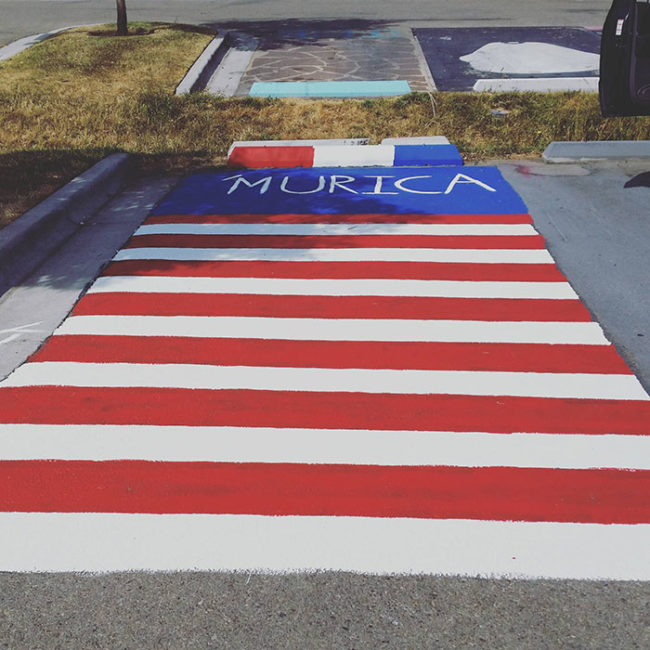 19. Well, you can't argue with that.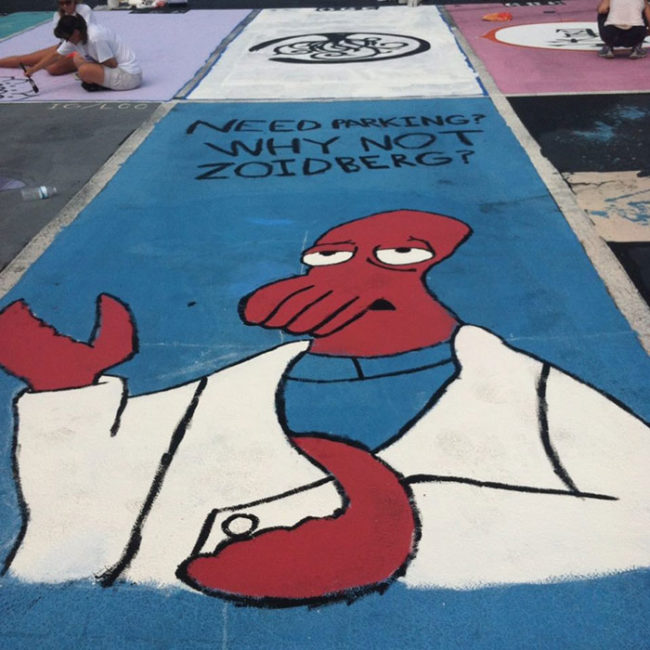 20. As a Harry Potter fanatic, I am so jealous right now.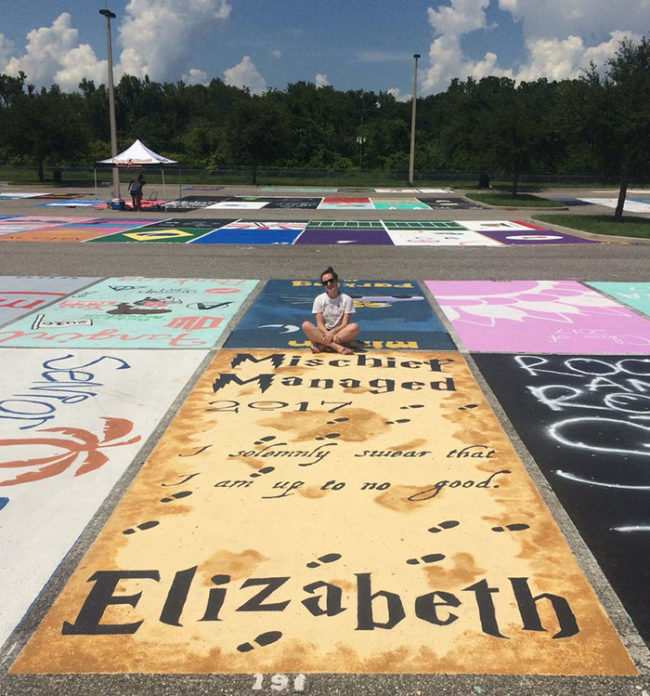 21. I still have no idea where I'm going.
22. This kid has a surprising amount of wisdom.
(via Distractify)
Though these teenagers are undoubtedly having better high school experiences than most of us did, my answer would still be the same if I were ever asked to go back…even if I could paint my own spot.