Exploring abandoned places might be a thrilling and well-respected hobby, but it's not without its risks. That's a lesson one Redditor learned the hard way several years ago while he was exploring an old factory with a group of friends.
To set the scene, it was totally dark inside the factory. As he and his friends were exploring, the Redditor spotted a forgotten passageway. That's when he decided to try out his new camera's flash to see if there was anything at the other end.
After he took the picture, he looked at the camera's LCD screen and spotted this. See anything creepy at the end of the hall?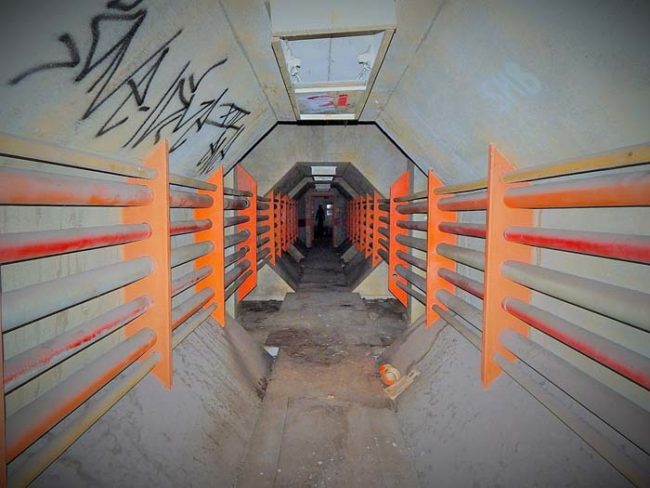 Even though he was scared out of his mind, he decided to run after the shadowy figure.
But then he realized that it looked a heck of a lot like a painting on the wall.
Well, the graffiti artist behind this piece certainly got the reaction they wanted out of our unlucky Redditor.
It's kind of cruel, but apparently it's not all that uncommon when you consider what this other person found while exploring.
(source Reddit)
Honestly, I would have peed my pants and run away. Kudos to the explorer for being so brave!