Getting a trampoline was always at the top of my wish list when I was a kid.
I loved visiting friends' houses where I could jump all afternoon in the backyard until I was too tired to move. Now, there are huge trampoline parks to make my childhood dreams come true. One such park in Wales is totally beyond anything I ever could have ever imagined as a kid, and it just might be the perfect place to have your next adventure.
Bounce Below is an underground trampoline park situated in an abandoned mine in Llechwedd Slate Caverns.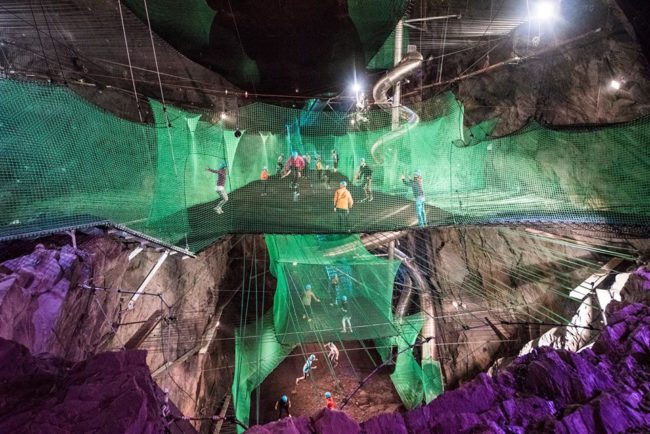 Giant net trampolines are suspended above the cave floor with neon lights brightening up the space.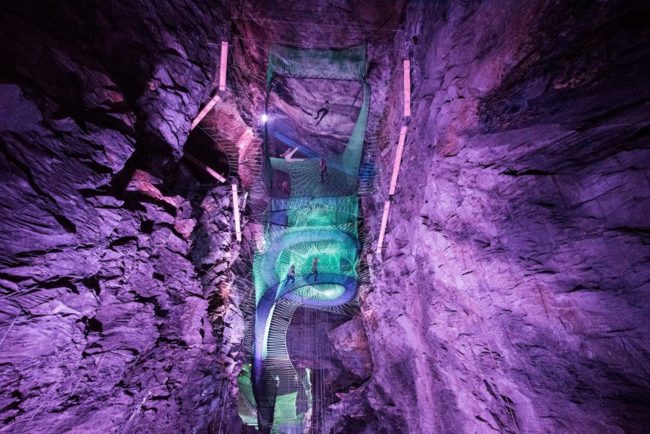 Each level of the park is connected by slides that are as tall as two double-decker buses.