Having a pet with anxiety issues can be a difficult and sometimes heartbreaking problem.
My Labrador mix has been anxious for most of his life, and nothing I've tried has ever seemed to make much of a difference. He's otherwise pretty happy, but I still wish that I could find a miracle fix to give him some much-needed relief like this woman did for her goat.
Leanne Lauricella manages a goat rescue called Goats Of Anarchy in New Jersey and deals with all kinds of medical issues when it comes to her precious residents. One of her newest baby goats, Polly, suffers from severe anxiety. However, Lauricella came across the perfect (and most adorable) solution for her while out shopping one day.
When she bought a child's duck costume for her baby goats, she had no idea that it would be the answer Polly's anxiety.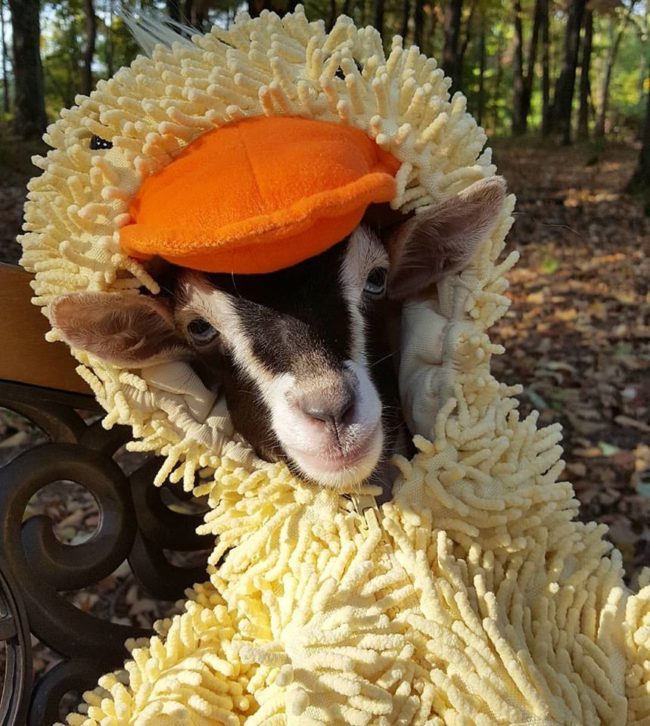 Read More: You Really Need To See Cats Trying To Walk Around In Socks…Like, Right Now
In addition to having anxiety, Polly is blind and severely underweight because of neurological issues that affect her ability to eat.