You know what wants to talk about the 2016 presidential candidates anymore? No one, that's who.
I gather from his deadened gaze that even Anderson Cooper, King of Broadcast Journalism, has had more than his fill of this cycle, which doesn't bode well for the rest of us. So let's not talk about them. Let's talk about the people who are voting (or not voting) for them instead.
NBC started a project called "Election Confessions," and to keep it going, all people need to do is call or text the project leader who I can only assume is a disappointed Wizard of Oz. (Kidding. It's probably an equally disappointed intern.) What these anonymous tipsters have to say about the ordeal is slightly alarming.
All's fair in digital love and political war.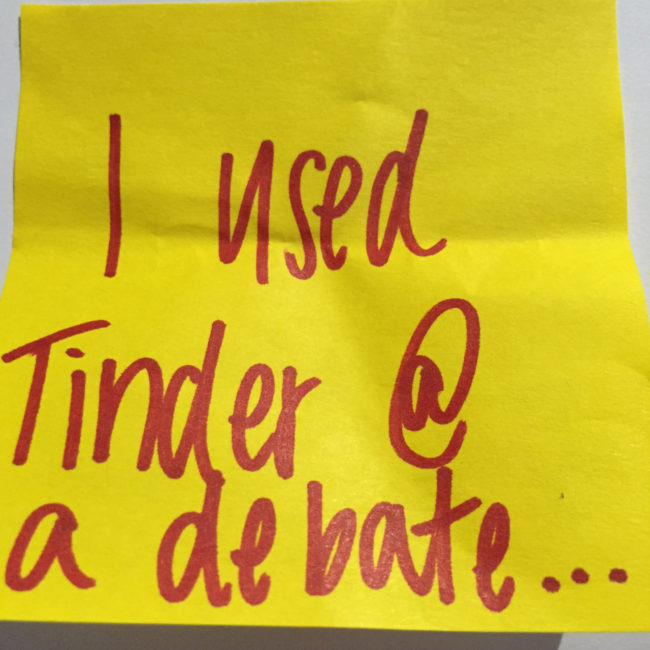 This can be taken one of two ways.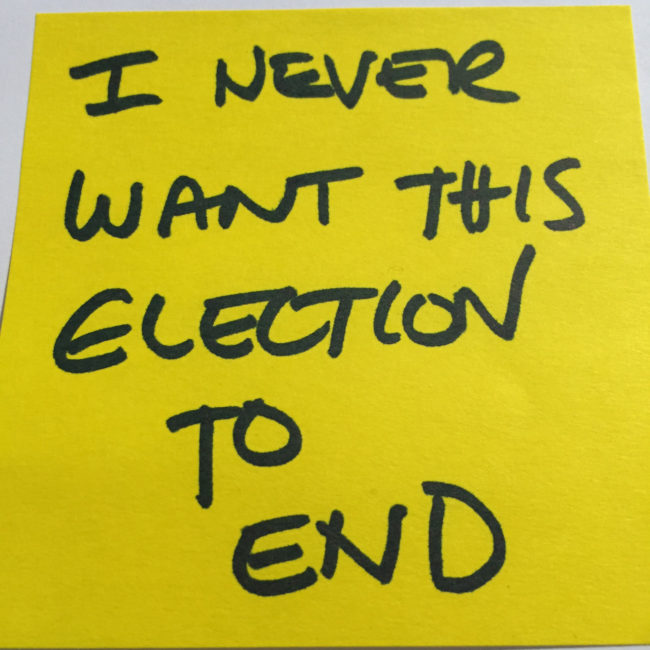 Re: everything.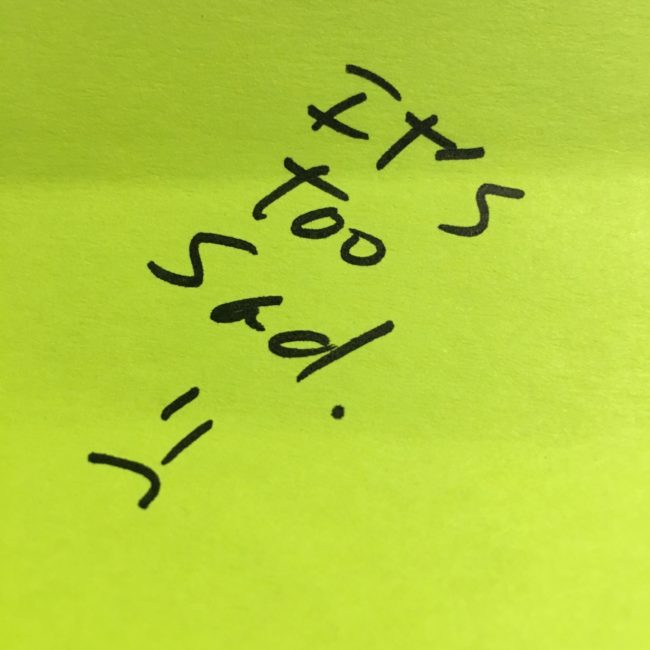 Gotta get those social media likes!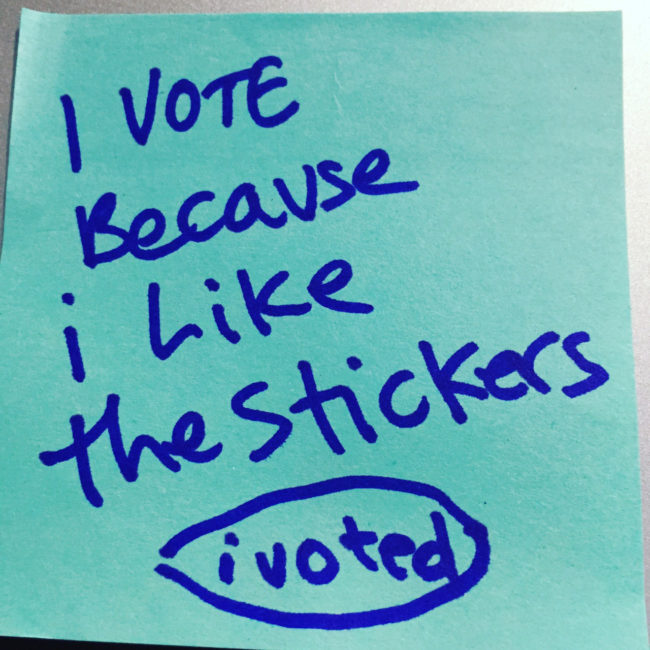 Cryogenically-frozen Walt is pleased.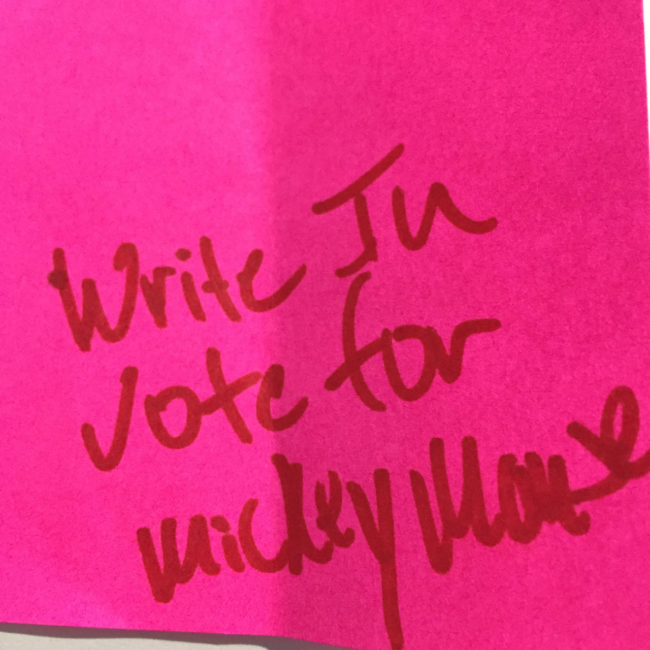 Can't we all just be nice? (Spoiler alert: No.)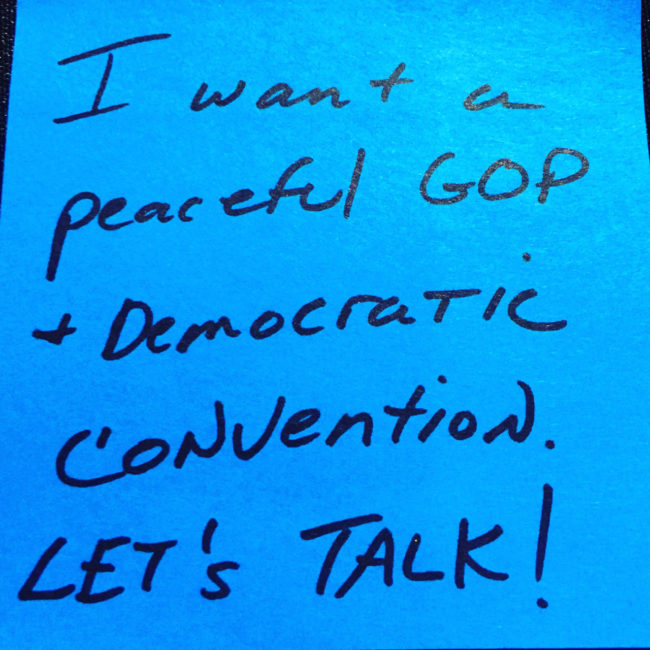 So do you have room on your couch or…?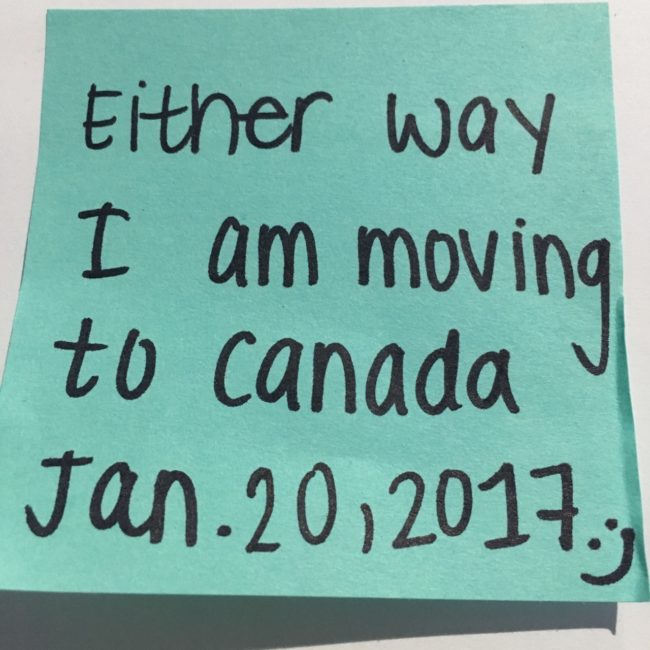 Same!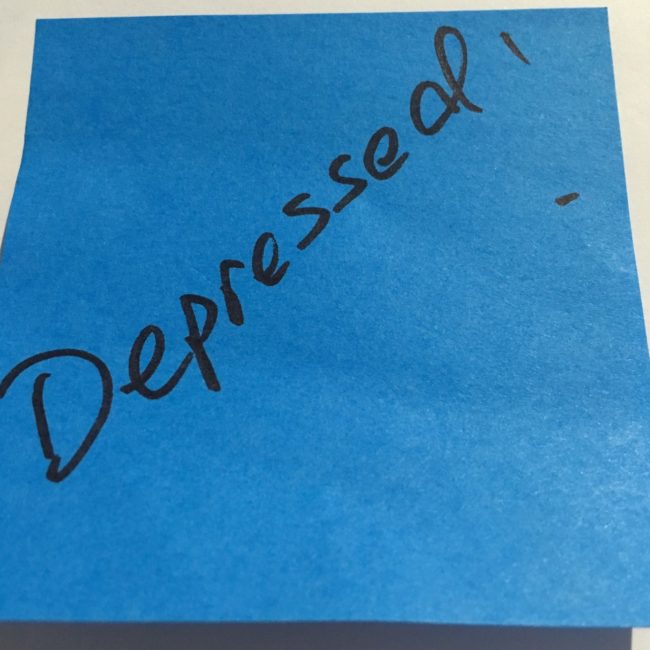 This person is extremely skilled at being an adult.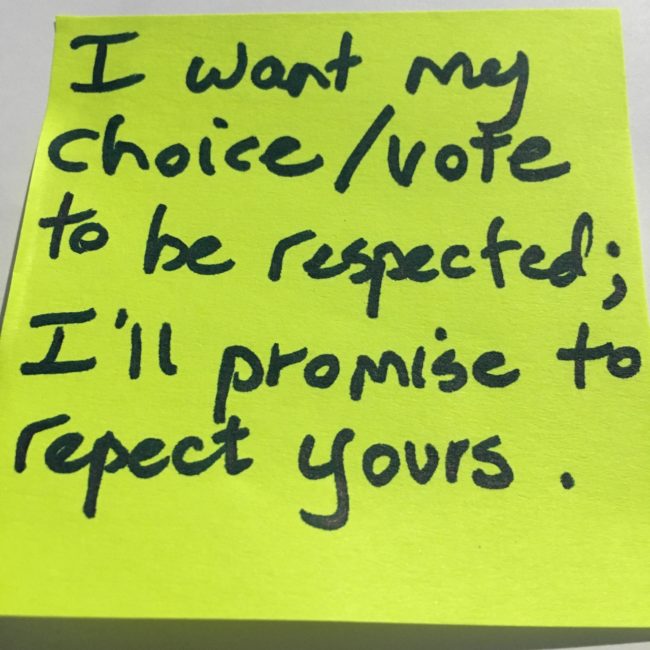 #EverythingIsAwful2016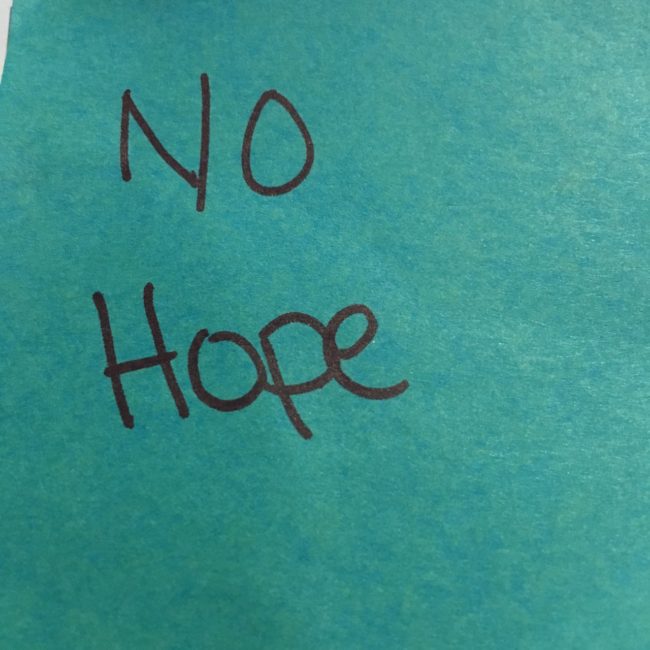 Captain Obvious has a point.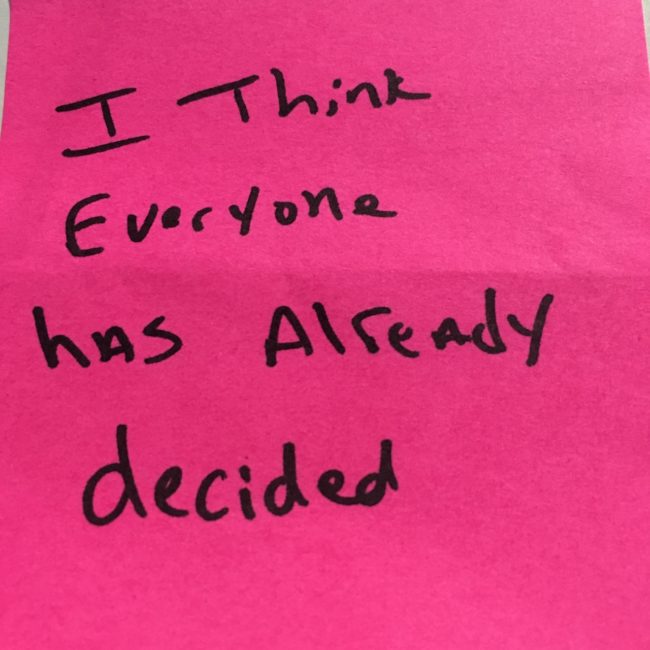 Please tell that to, like, everyone at the conventions.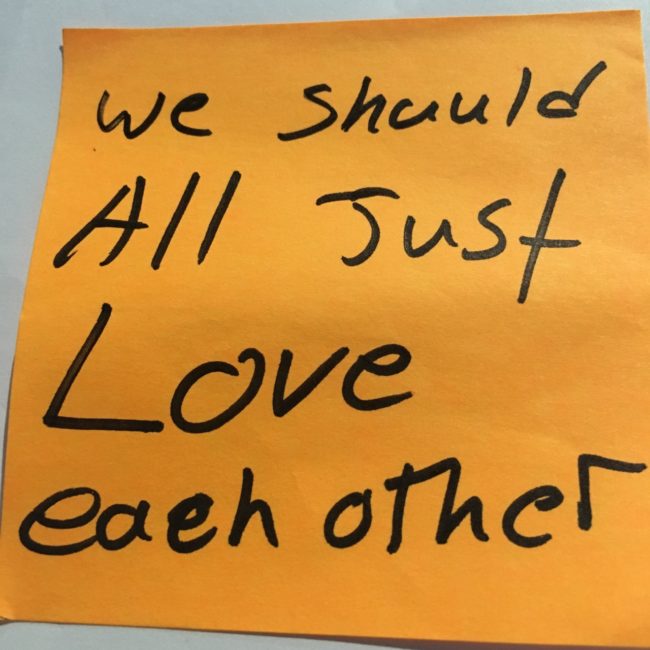 Crazy Uncle Joe, save us!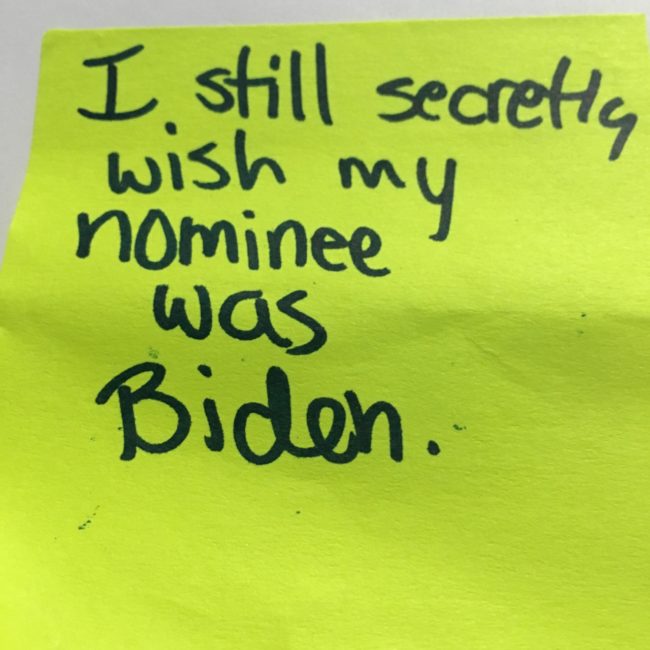 Maybe he should stick to that calling.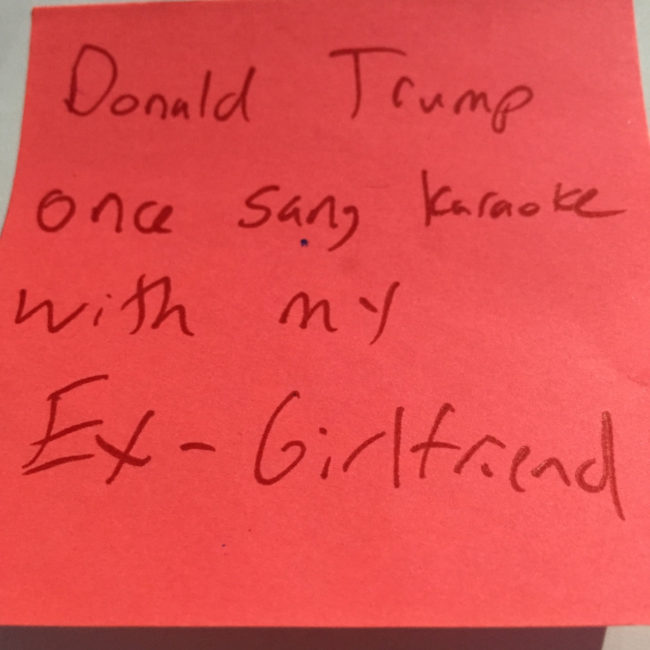 Let's all do this and see what happens.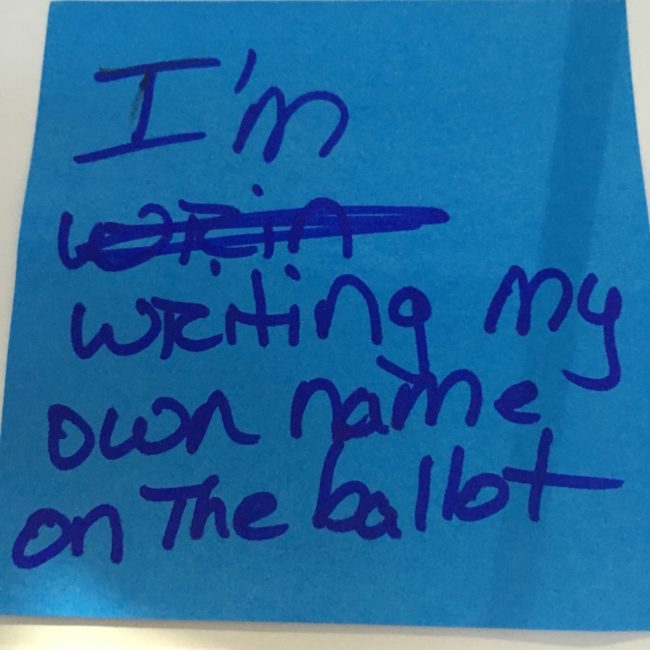 You could fold this into a paper airplane, throw it into a crowd, and absolutely hit someone who needs to read it.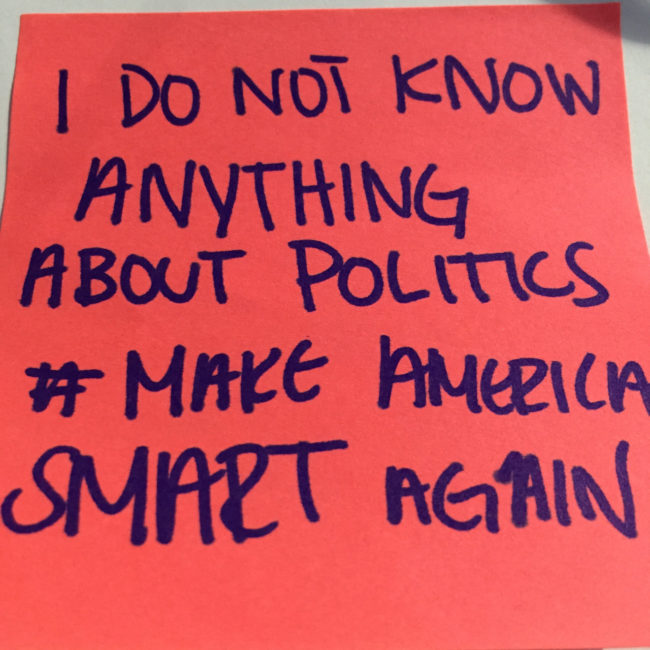 Crooked! Big failure! Big!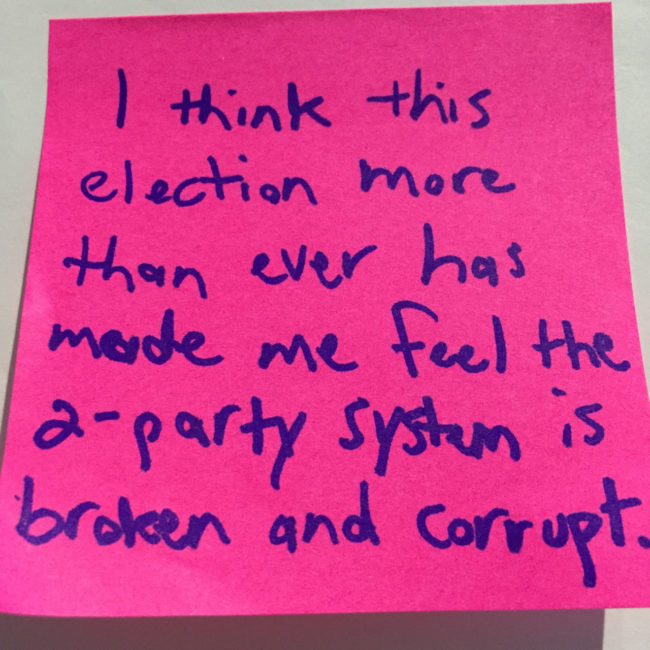 Maybe we should all do some reading.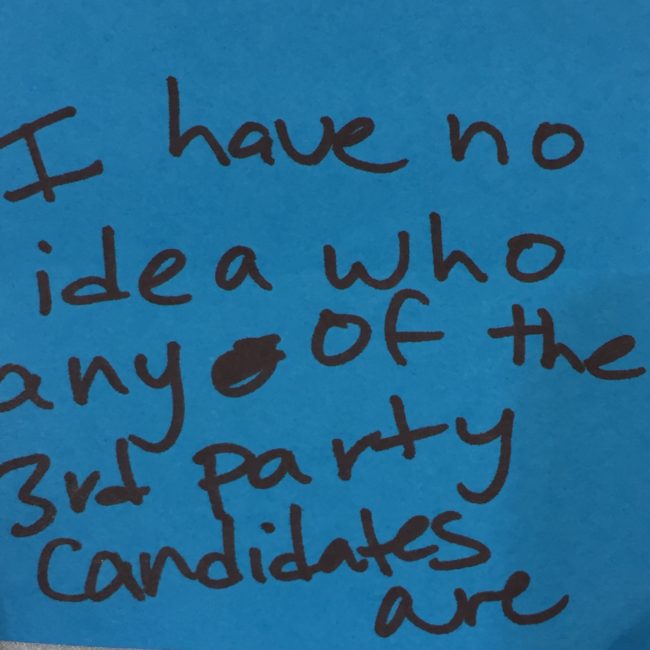 Louder for the people in the back!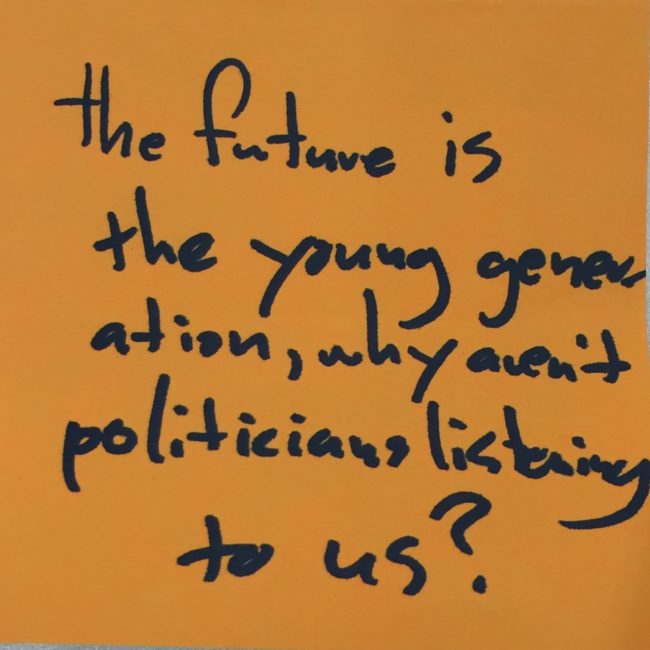 Ah, one of America's most charming failures.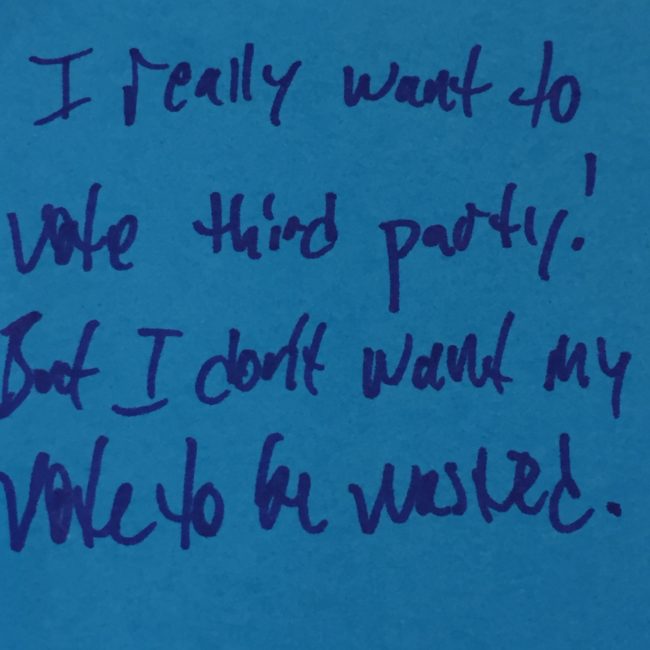 SOMEONE GET ME A BUMPER STICKER.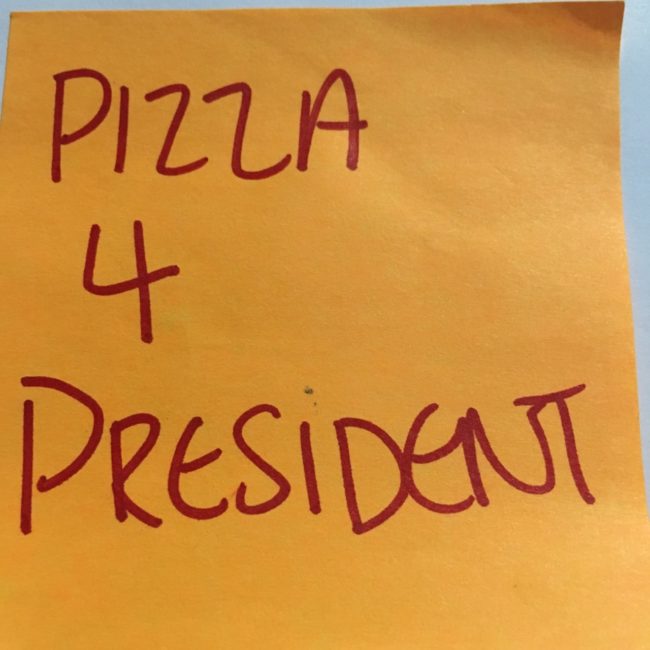 We do need a moment of zen.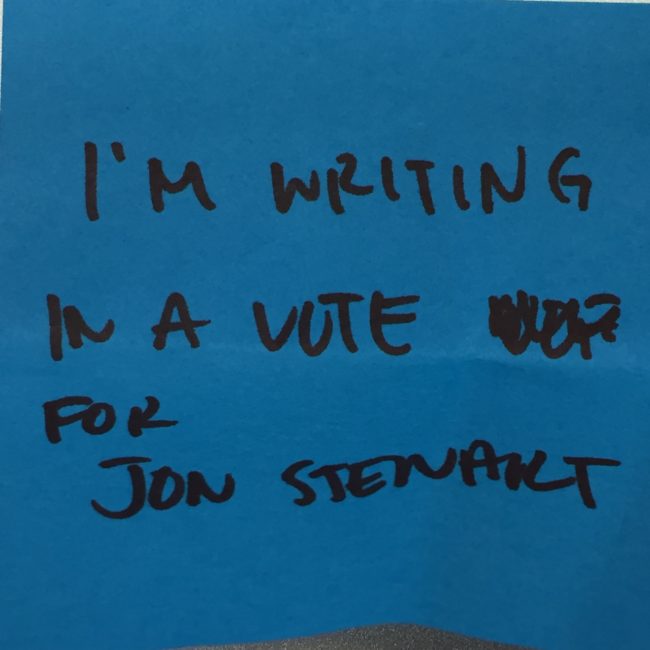 Mix it up, folks.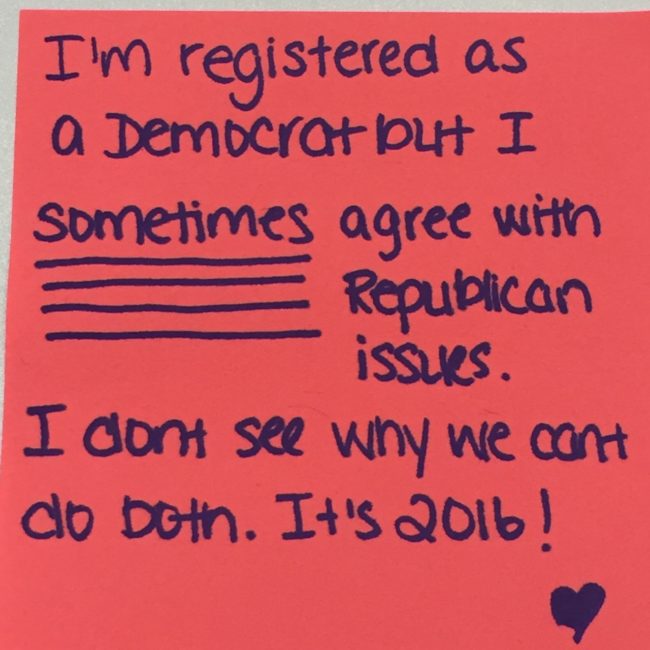 Voldemort would be a terrible president.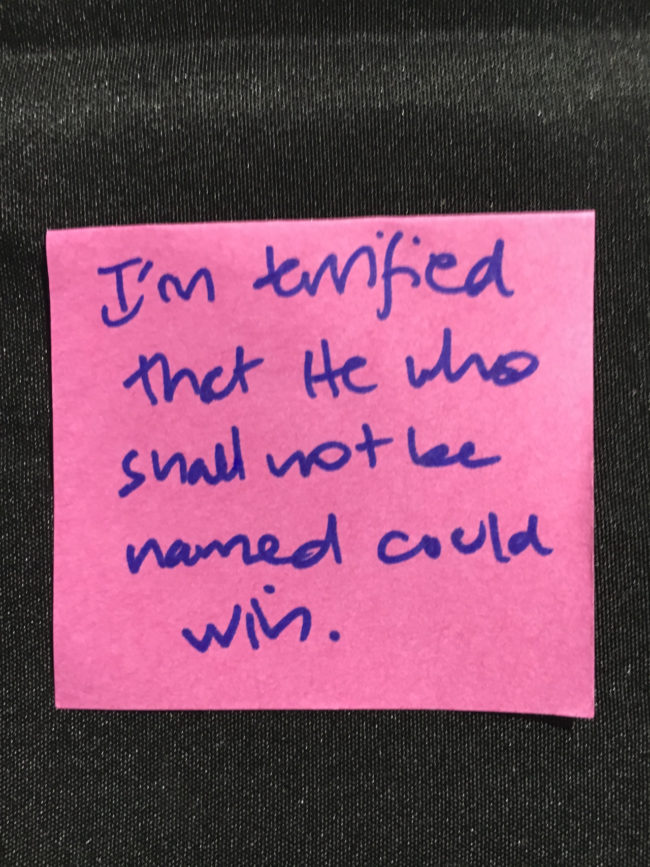 Of course, I saved the best for last.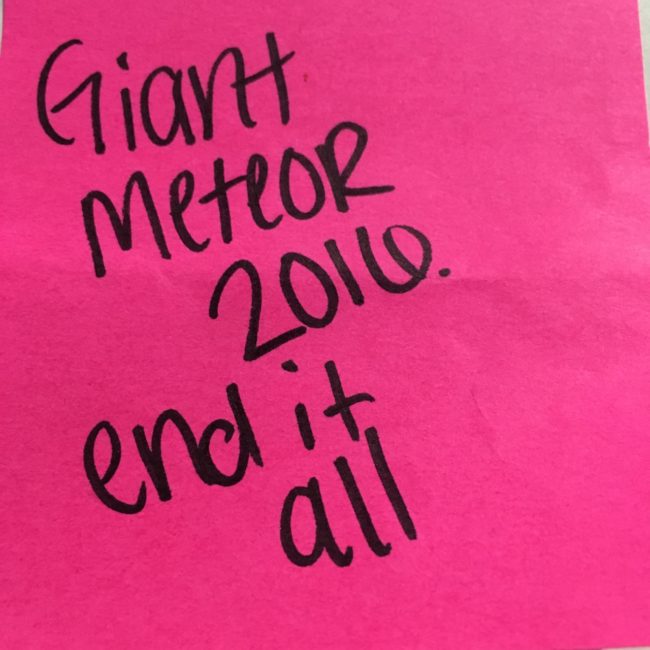 What's your most embarrassing election confession? Mine is that there's probably no hope and that I look forward to sashaying into a waking nightmare with all of you this November!
To add your voice to the mix, visit the project's website.