Have you ever dreamed of taking a few weeks off, hitting the open road, and living out of your car?
While the first two statements might apply to many, the whole living-out-of-a-car thing doesn't always appeal to people. But that's because they're thinking of a regular sedan or truck!
When Reddit user VAN-Wilder came up with the idea to create his dream camping mobile for summer travels, he took the concept and turned it into a reality. Here's how he made a boring cargo van into an epic Adventuremobile!
Here's the 2006 Ford van that he bought on Craigslist. Not exactly a place I'd want to spend my nights.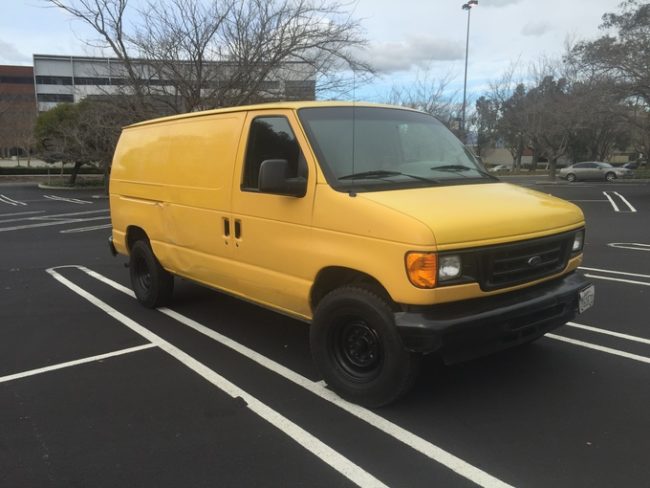 Naturally, years of wear and tear meant the floors were rusted.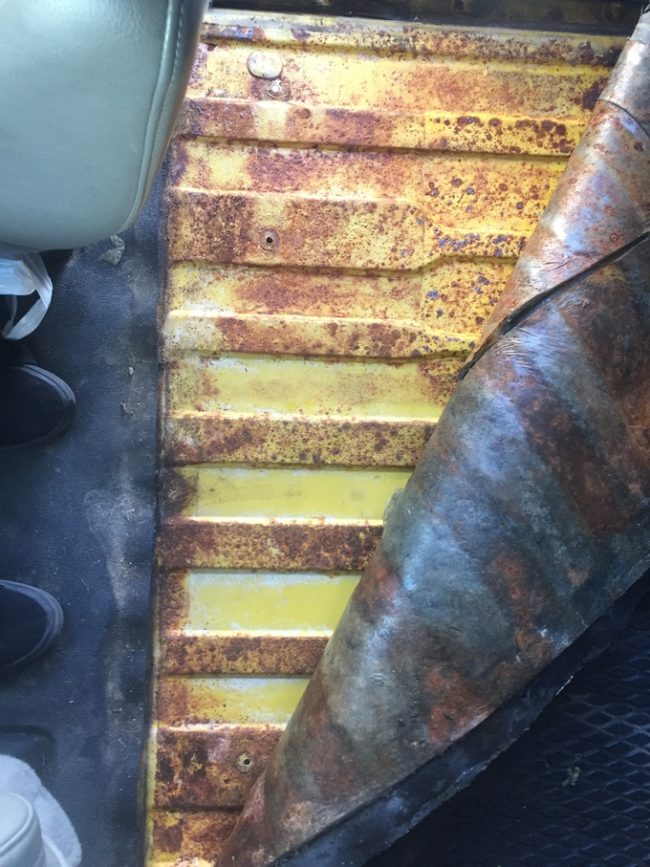 He got to work ripping out all the interior stuff.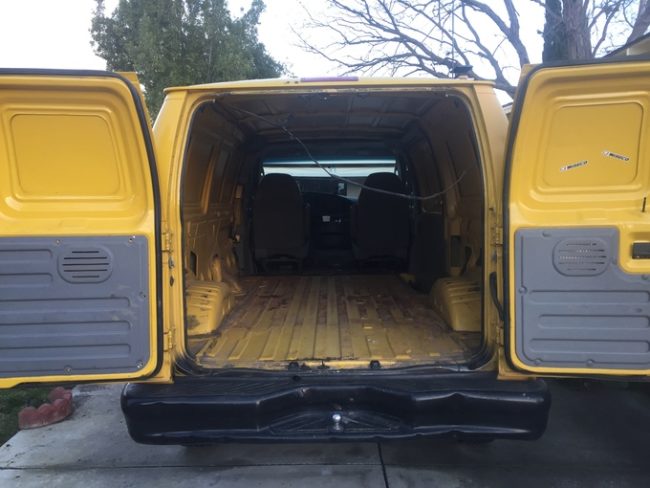 To take care of all that rust, he used an angle grinder.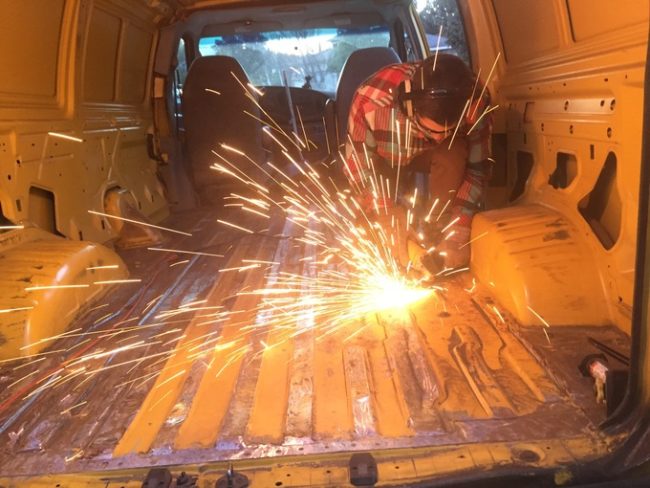 Good as new!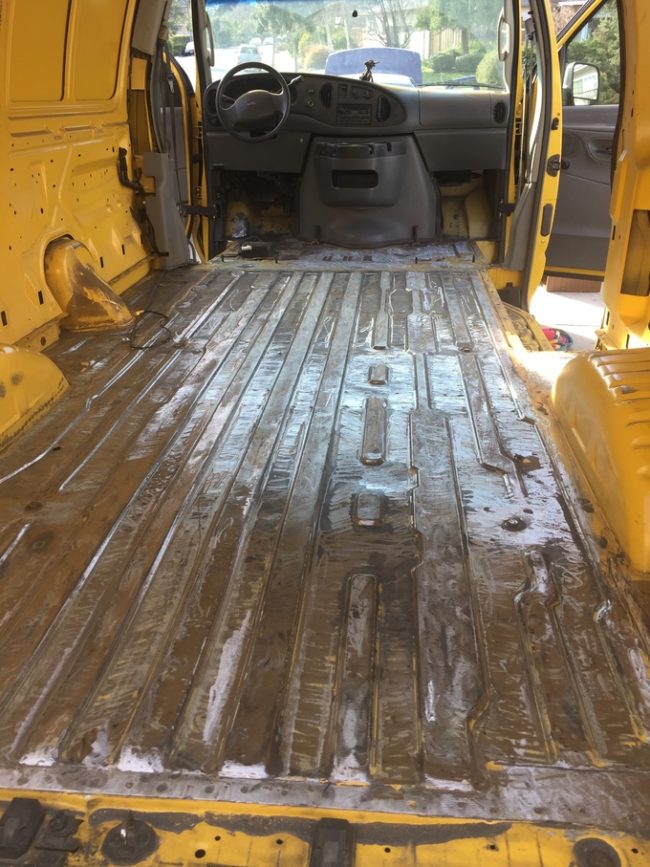 Then came a coat of primer.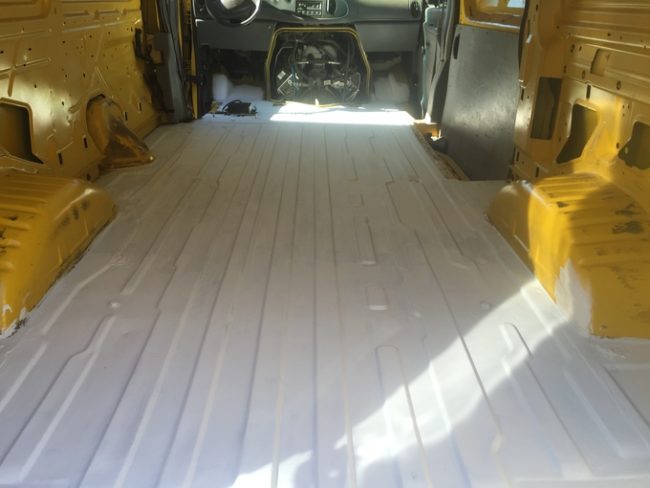 Some black paint went on as well.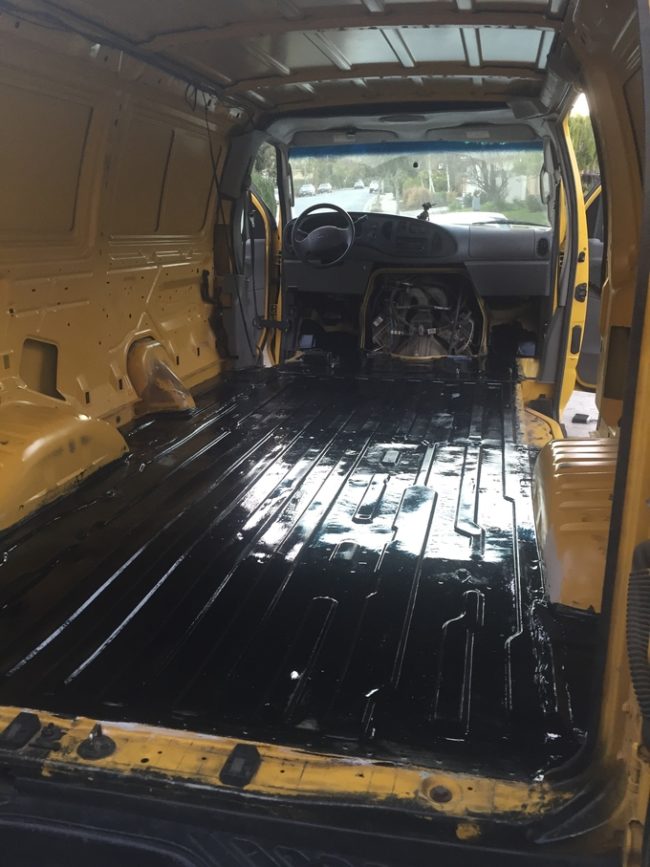 These floor runners were glued on with liquid nails. They act as a foundation for the flooring to be built on.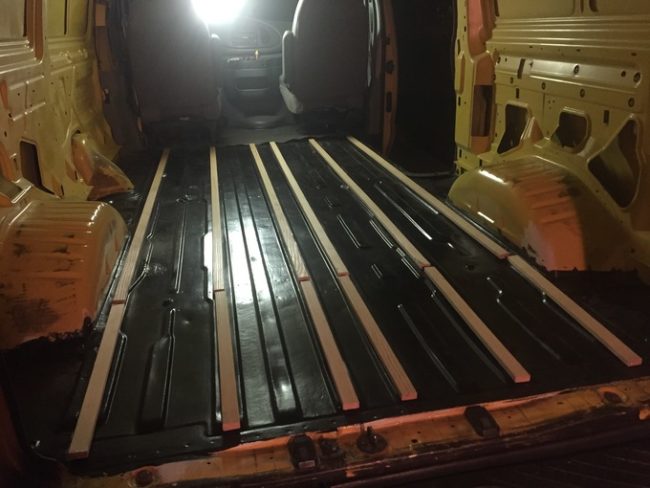 This was just the first round of insulation to be added to the van.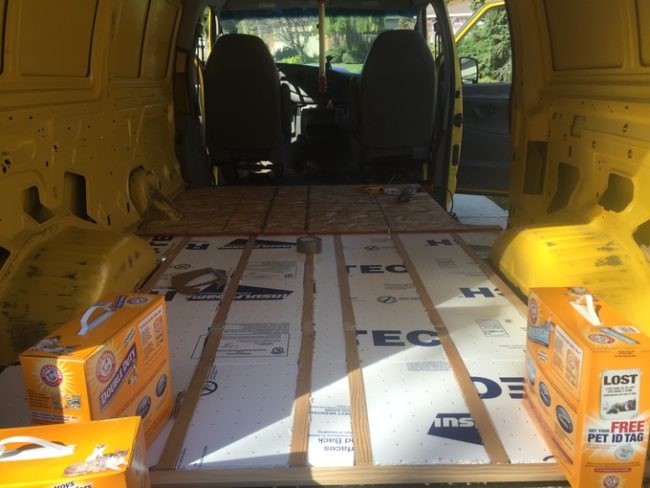 OSB plywood was laid out on top of it.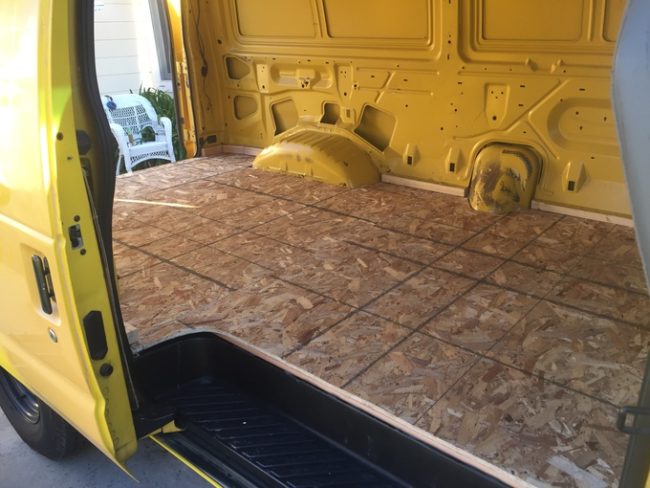 A crucial addition to a van that has no just two windows? A backup camera.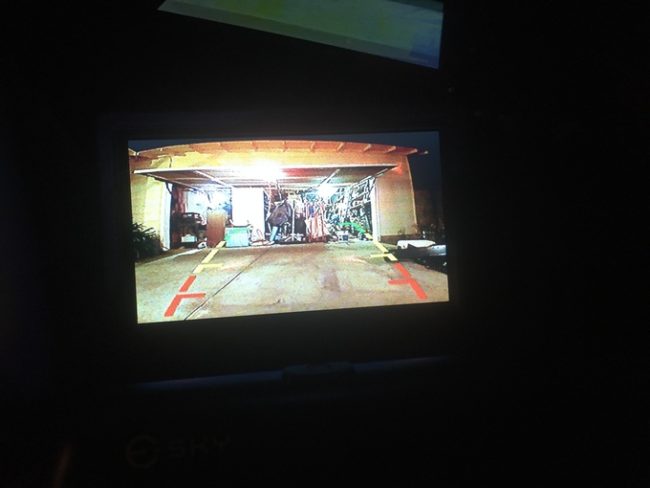 Since the van was well-used, VAN-Wilder had to patch up holes with foam filler.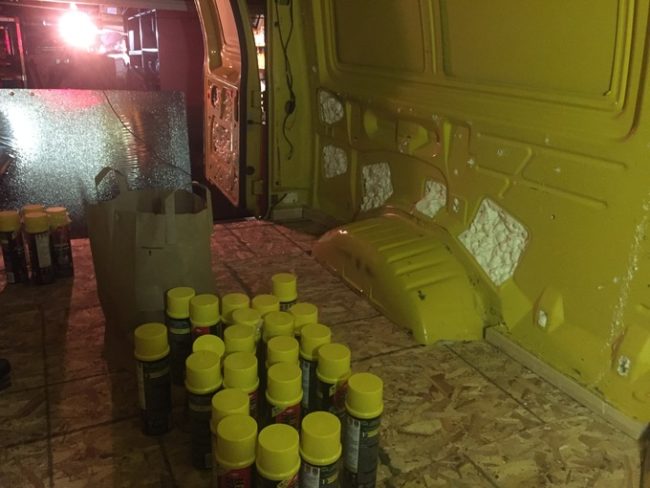 To make room for a new propane tank, VAN-Wilder cut a hole in the van!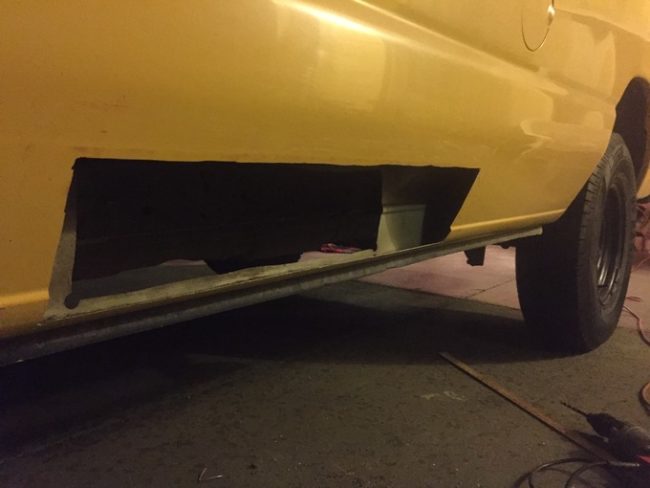 Luckily, the one he bought fit perfectly. He sealed off the space with a hinged door.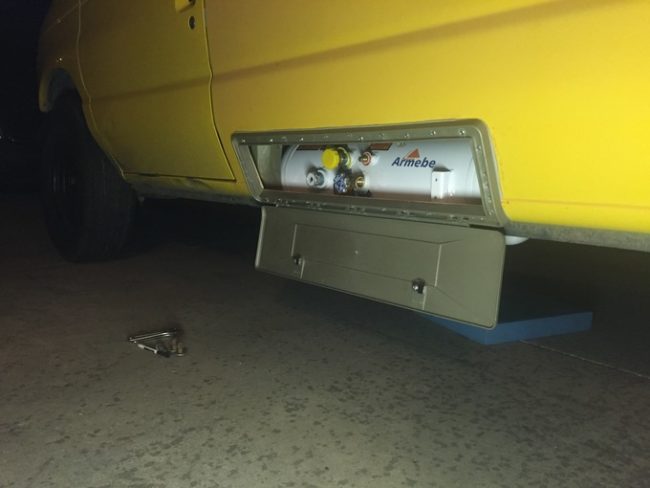 Then it was time for more insulation — even in the summer, cold nights can be brutal.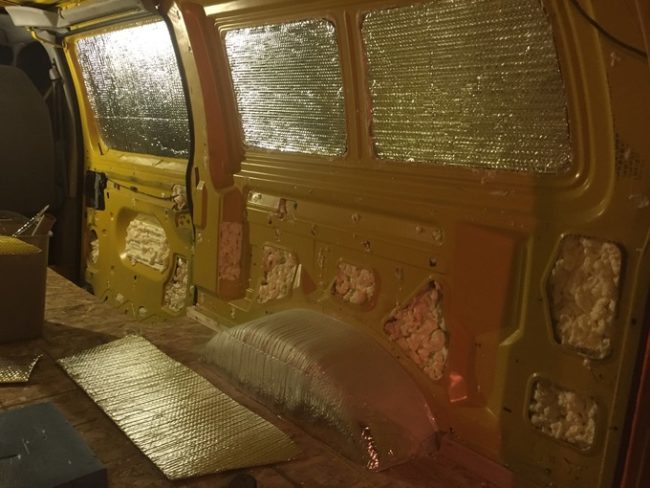 Since he was going to be living out of the van, he needed some more space.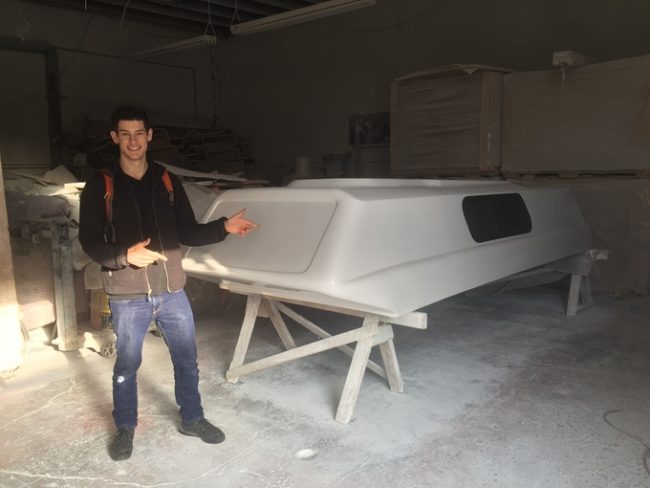 He had this high top roof custom-made.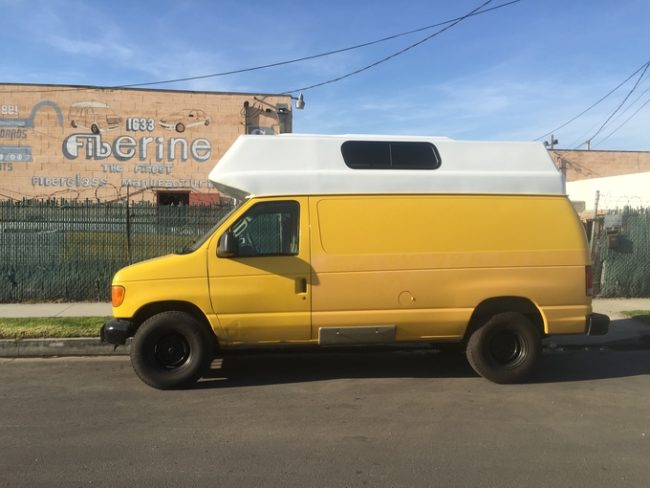 It meant there was now more than six feet of standing room!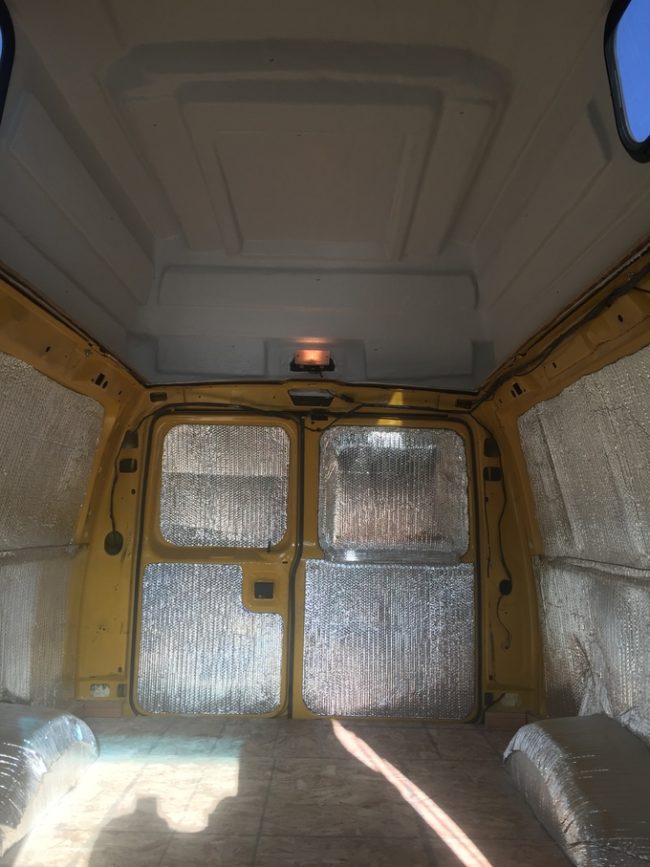 But then? He cut out a hole in the new roof! Soon, a fan would be added for circulation.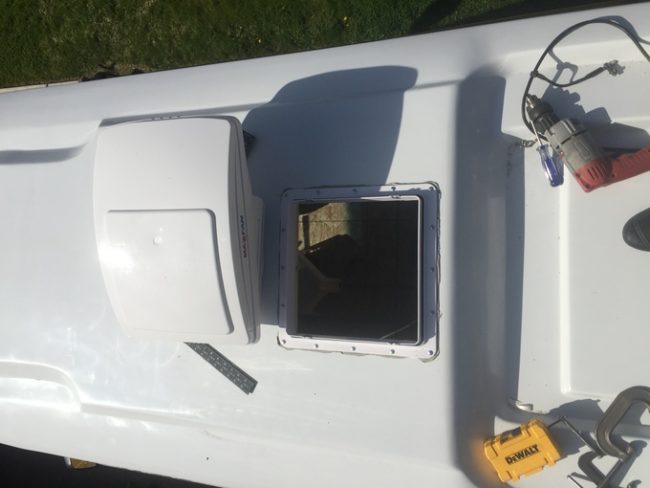 Then it was time to focus on making the interior livable. The first step? Flooring.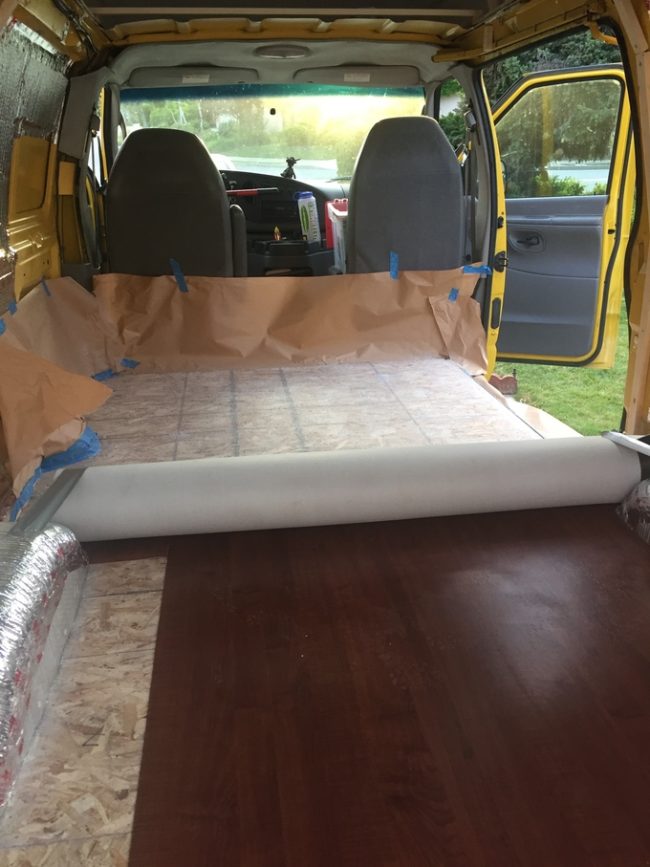 He measured, cut, and installed Lonseal heavy-duty flooring.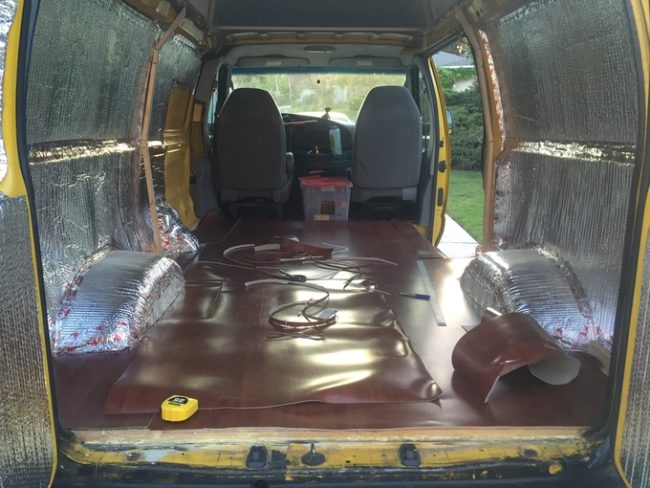 VAN-Wilder even added some to the step for a homier feel.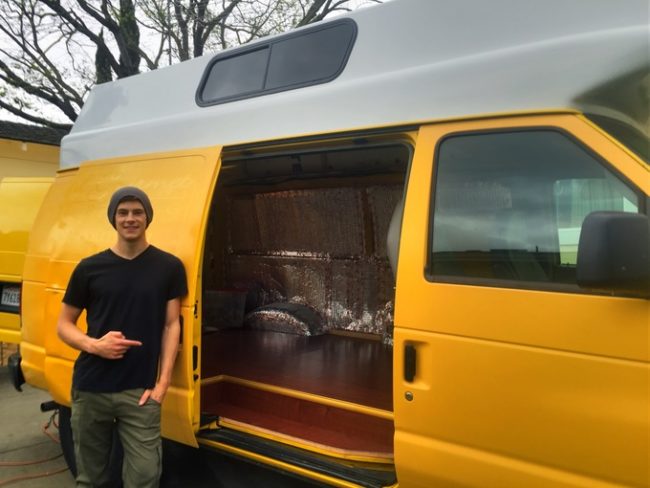 He cut out individual pieces of Luan plywood for the van's interior panels.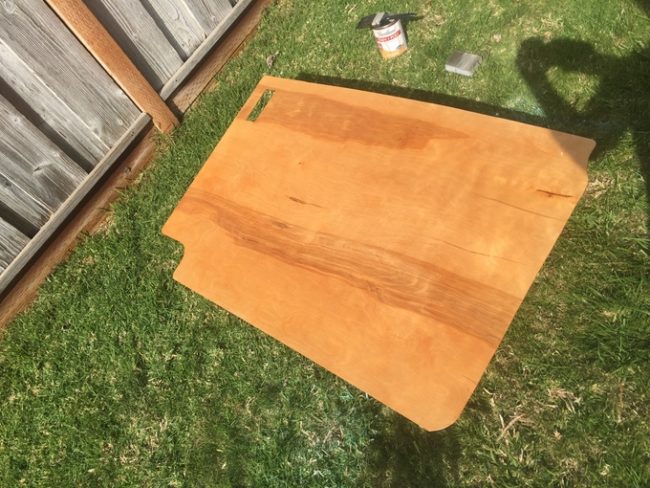 Now we're seeing some progress on the walls and the bed frame!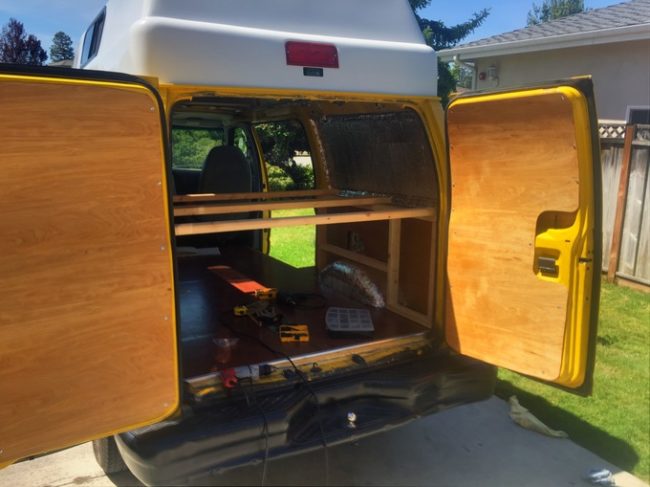 Then it was time to work on the electrical. You can't have a camper van without power.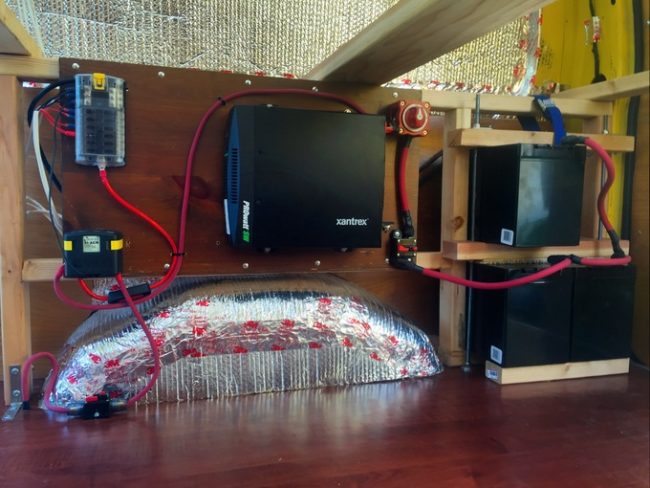 Solar panels were a big help, too.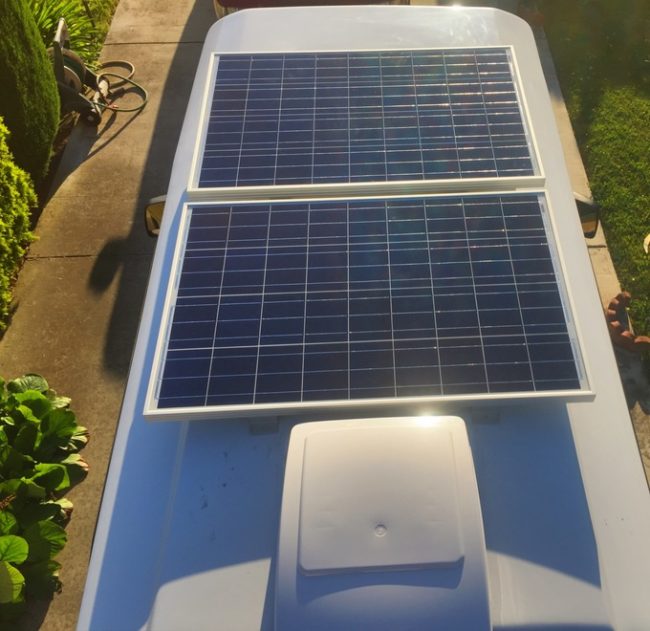 Let there be light!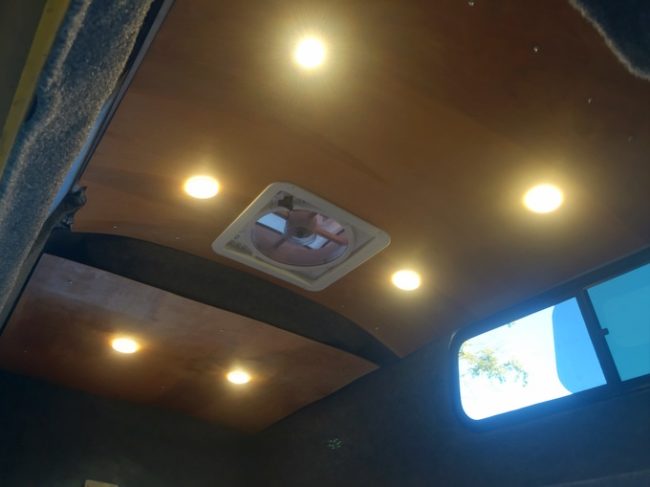 Working with an old cabinet, he began building out his kitchen area.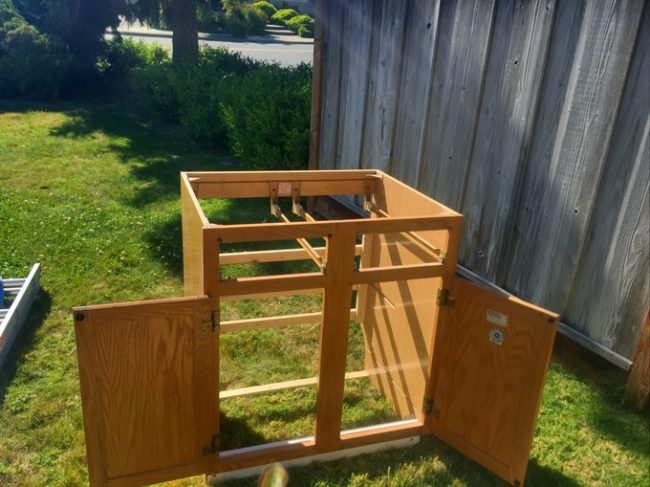 He sanded and stained a piece of wood to serve as a butcher block/counter.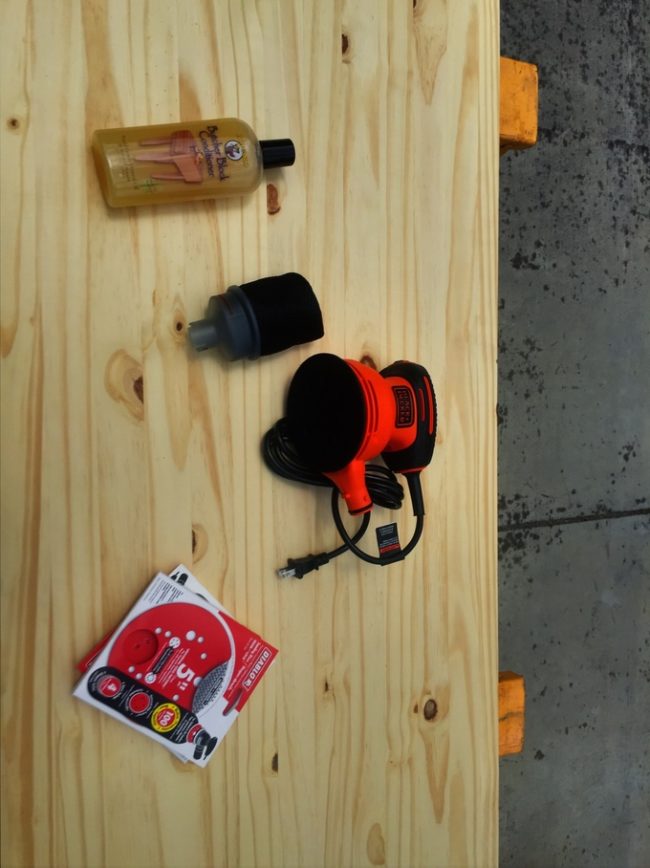 Of course, a test run was in order…success!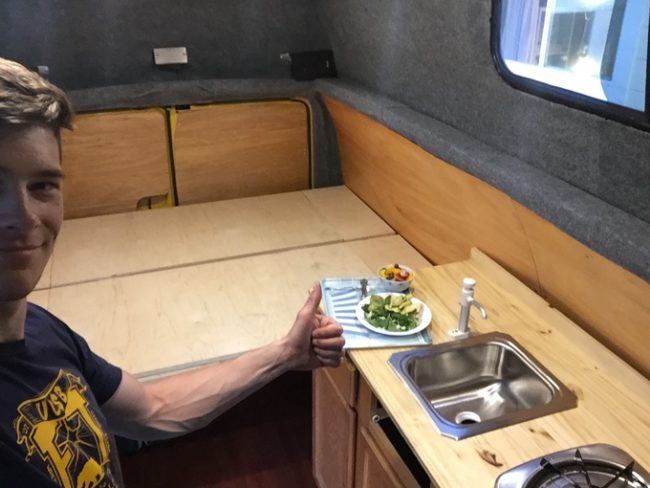 A sink, burner, and refrigerator were also installed.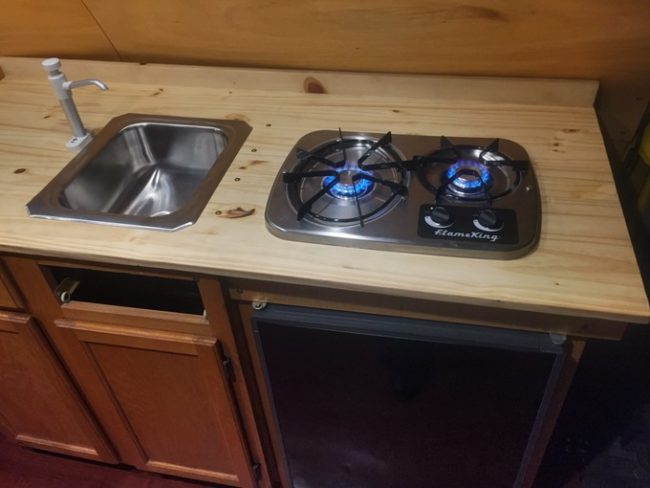 …Along with an awesome sound system!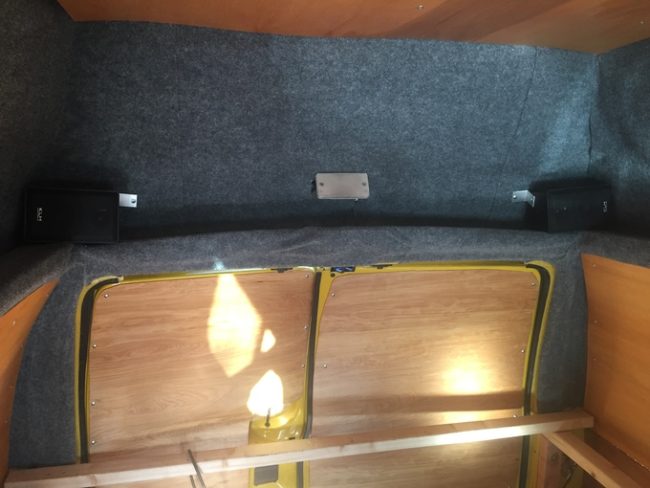 A memory foam mattress — with plenty of storage underneath — meant he didn't have to sacrifice comfort in his temporary home.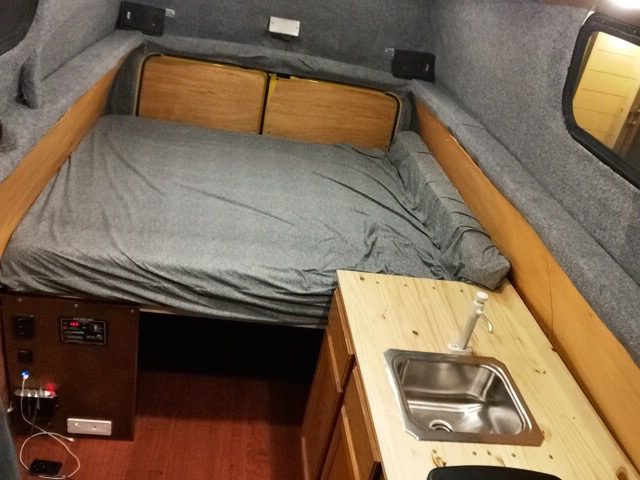 A privacy curtain went up for all those overnights he had planned.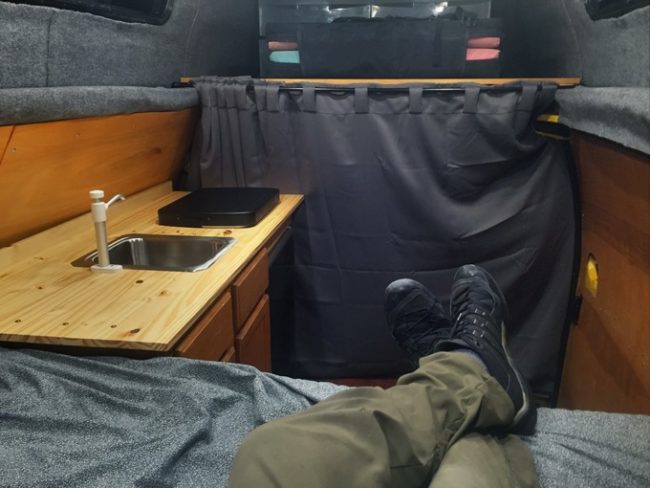 When he's not storing himself in the little loft..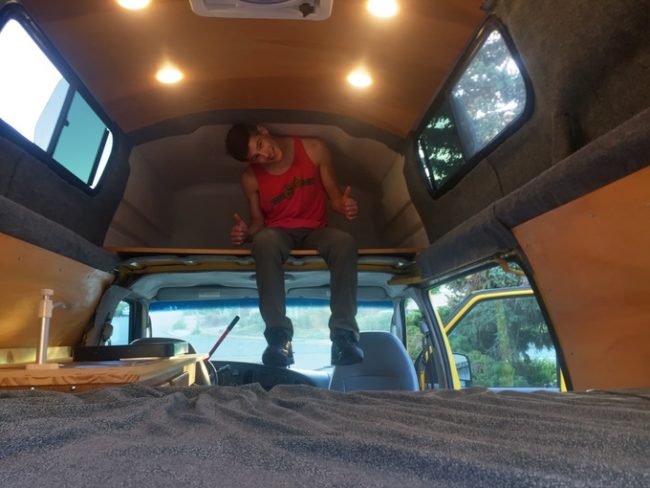 There's even enough room for his surfboard!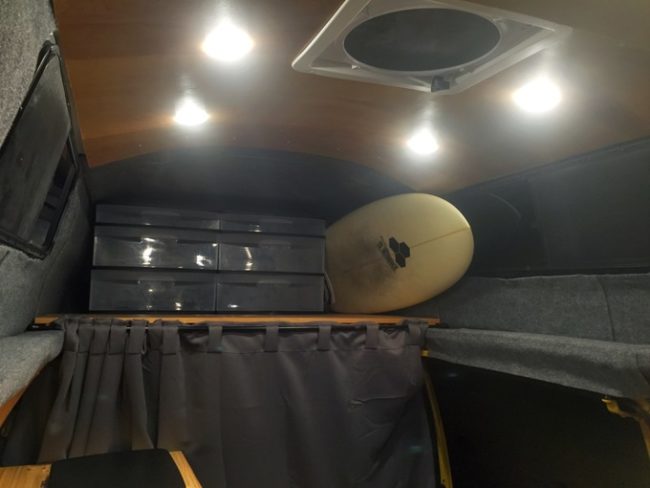 Check out all that storage space.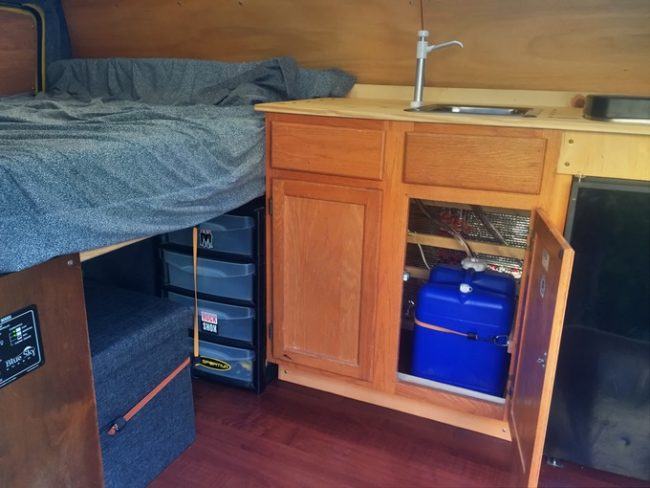 How awesome is this van?!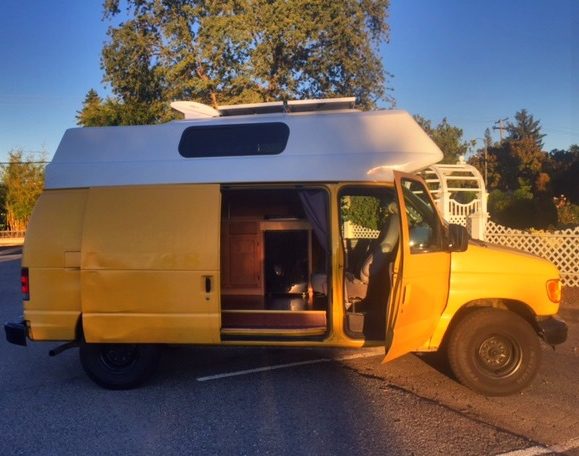 All-in, it took VAN-Wilder about four months to make his mobil home. If you're interested in following him on his adventures, be sure to check him out on Instagram!