Black cats get a bad rap because superstition says they're bad luck.
This means that black cats get adopted less than other kitties, but that didn't deter David when he saw Scrappy. Scrappy was full of personality and loved climbing up his legs and playing, so David thought they would be a perfect match.
This is what Scrappy looked like at five years old. His black coat was shiny and dark, but soon after adopting him, David began to notice a change.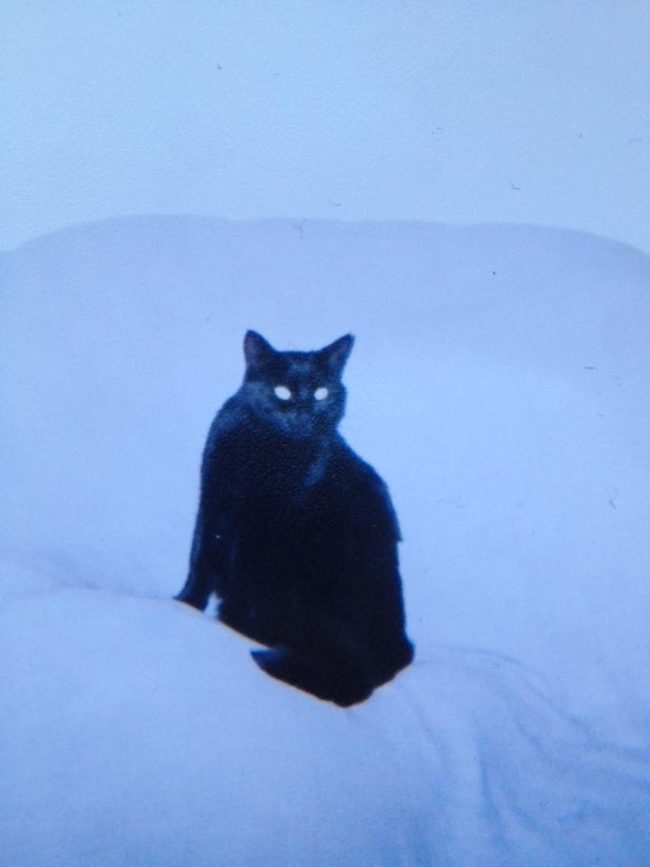 Read More: When Tragedy Struck Both These Furry Families, They Were Lucky To Find Each Other
Scrappy developed white splotches all over his body after he turned seven, the result of a skin condition called vitiligo. It's not painful, but vitiligo causes white or colorless patches on animals and humans who have the condition.