Dumpster diving has become this do-it-yourselfer's favorite hobby.
They say one man's trash is another man's treasure, and Redditor JackmanWorks is living proof. While digging through the dumpster that he shares with a neighboring glass-blowing shop, the crafter was able to acquire beautiful shards of broken glass. The lamps he created with them are absolutely gorgeous (and nearly indestructible).
JackmanWorks began by doing his afternoon rummage through the dumpster outside his studio.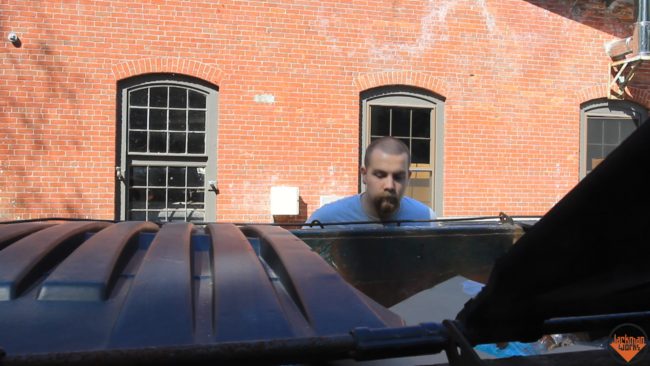 He salvaged these shards of blown glass.
He began his build by cutting the aluminum frames to size.
With everything cut, he pieced them together using a brazing rod.
Once the frame was complete, he sanded all the joints.
That's when he built the molds for each concrete base.
In his concrete casts, he made sure to allow room for the lighting devices.
With the molds finished, it was time to pour the concrete.
After that dried, he used a grinding tool to refine the shape.
Our builder gave his concrete bases a finish of epoxy resin.
Assembling the concrete lamp was then in full swing.
With the base built, he started adding light fixtures.
And they worked!
Two glass containers were created to house the colorful shards he collected from the trash.
He attached the glass units to the finished bases.
After filling the lamps with glass pieces, he caulked the tops into place.
And with the push of a button, these awesome lamps were ready to light up his living room.
Did I mention that these things change color?
Talk about making a statement!
For full instructions, click here. If you want to see even more of JackmanWorks' awesome DIY projects, check out his YouTube channel.