Thanksgiving is the one day of the year where eating yourself into a food coma is socially acceptable.
It doesn't matter how much or how little you eat, there's nothing standing in tryptophan's way of ending your holiday in sweet, sweet slumber. While most of us won't make it to our beds and will spend most of the night on the couch, no one's complaining, because come Black Friday, you'll need every hour of sleep you can get to withstand the pushing and shoving of irritable Christmas shoppers.
Humans aren't the only ones who get to indulge in amazing Turkey Day treats. There's always that one sneaky relative who thinks it's okay to slip Fido a scrap of turkey or a spoonful of mashed potatoes. If they had jeans to unbutton, these 24 precious pets would definitely be loosening up and hunkering down for an afternoon nap.
1. It was the cranberry sauce that did him in.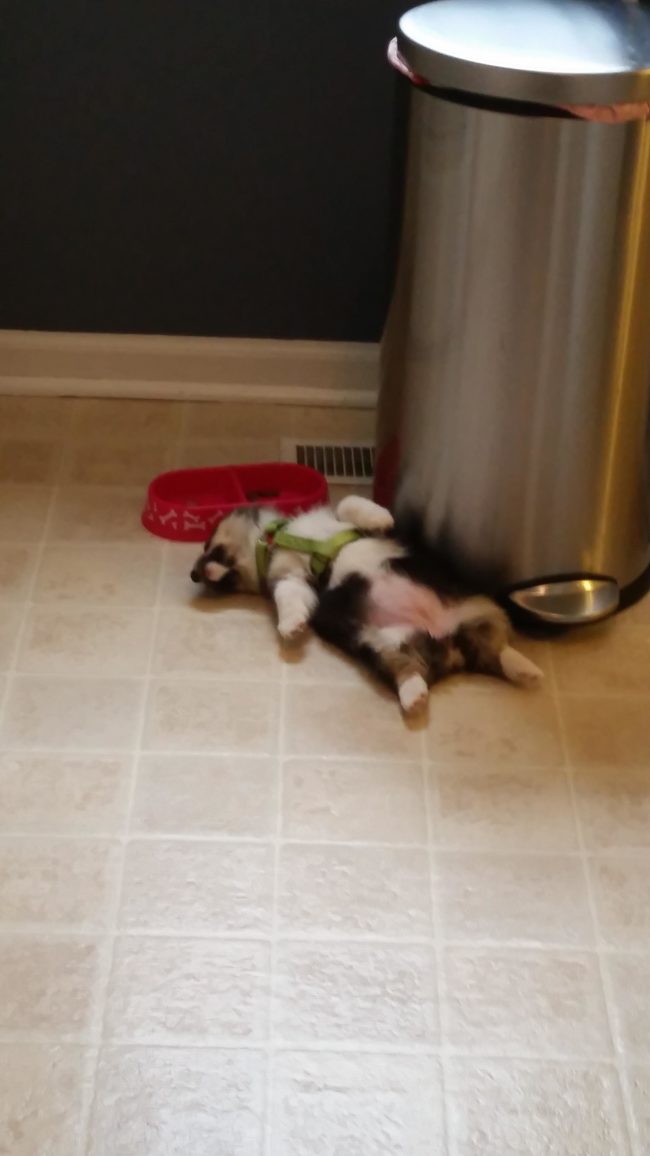 Read More: The 11 Most Irritating People You'll See Around The Thanksgiving Table This Year
2. When you fall asleep IN your food, you know it's real.