If you thought the North Pole was the ultimate winter wonderland, then you clearly aren't familiar with Lapland.
If you happened to see this beautiful region of Finland during the cold months, you might wonder if Santa himself calls it home. After all, its snowy landscapes have a magic quality about them, you can see the amazing northern lights there, and the place has reindeer, too!
These 17 stunning photos of Lapland show why it's such an amazing place to visit in the winter.
1. It doesn't get much more majestic than this.
2. City lights make Lapland even more beautiful as the sun goes down.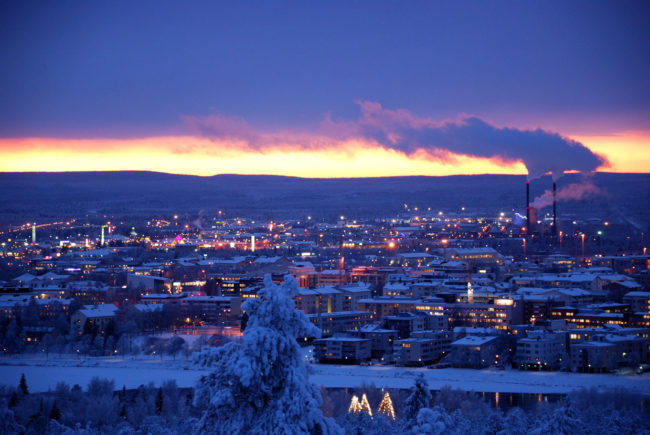 3. You'd probably expect to run into mythical creatures in this area.