Designing a small apartment is and will always be a challenge. But it is not impossible to make an impressive space out of your small apartment. Here are 17 ideas you can try to build your dream apartment design.
1 – Built-In Corner Wardrobe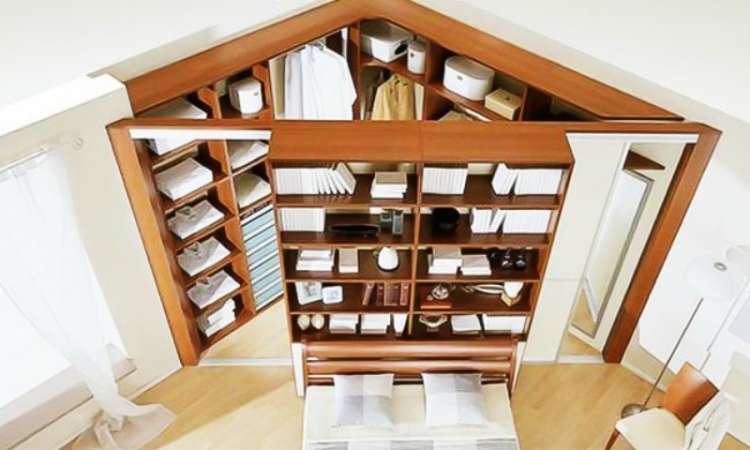 Make use of corner spaces in your tiny apartment. Turn a small corner into a built-in wardrobe so you can save space and provide storage for your clothing and personal items.
2 – A Room Within a Room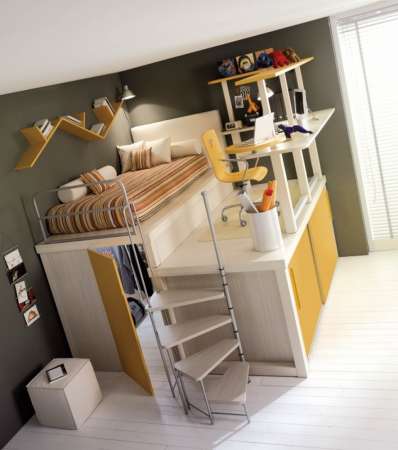 Invest in a bunk bed and fancy rugs for your kid's room or any room in your small apartment. This will allow you to build a storage or small wardrobe underneath that loft or bunk bed.
3 – Disappearing Bed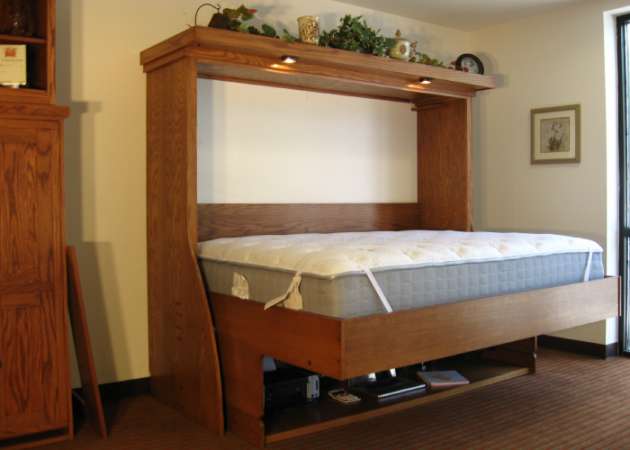 Customize a fold-up bed in your apartment by being able to hide it onto a wall when not in use. This will allow you to utilize that space during day time – a true space-saving genius idea! Then if you're looking to get new sash windows make sure you get the double-glazed variety as they are obviously much better for small spaces.
4 – Chair/Book Shelf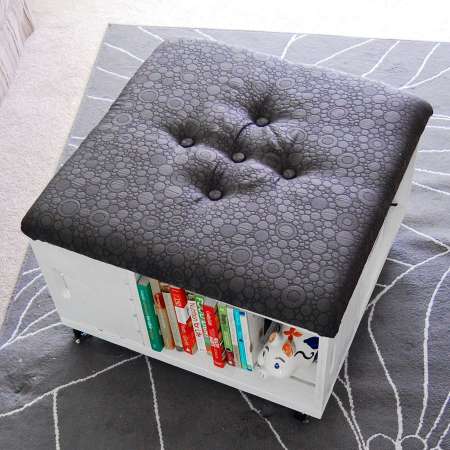 If you dream of having your own book shelf but lack the space for it, invest in or customize your chair to have storage for books. It is but cute and practical!
5 – Utilizing Corner Space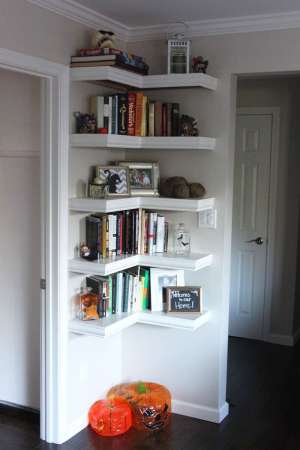 As mentioned earlier, corner spaces are rarely utilized. But by building an open corner shelf or storage, you can make use of that space for organizing items inside your apartment.
6 – Versatile Rack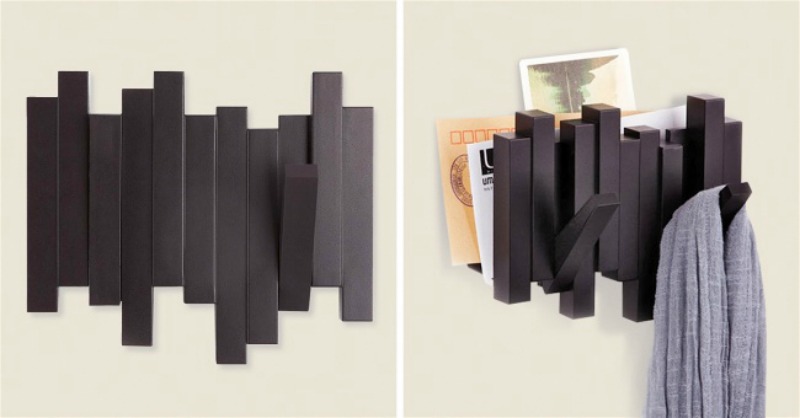 You can find plenty of designs for racks that you can build into your apartment. One example is a rack that can be used for storing magazines and will also double as a coat hanger. It is practical for your budget and space-saving too!
7 – Removable Drainage Board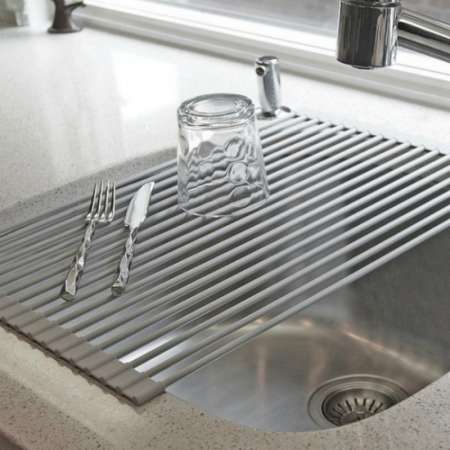 You do not need to make room in your kitchen specifically for a drainage board. You can buy removable ones so you can stow them away when not in use.
8 – Chair with Rack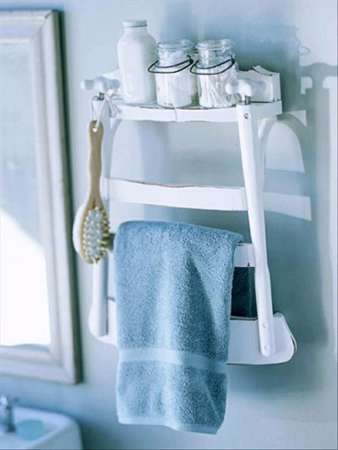 For small apartments, smart investing cannot be overemphasized. One example is this piece of furniture – a chair that comes with a built-in coat rack or shelves.
9 – Fold-Away Kitchen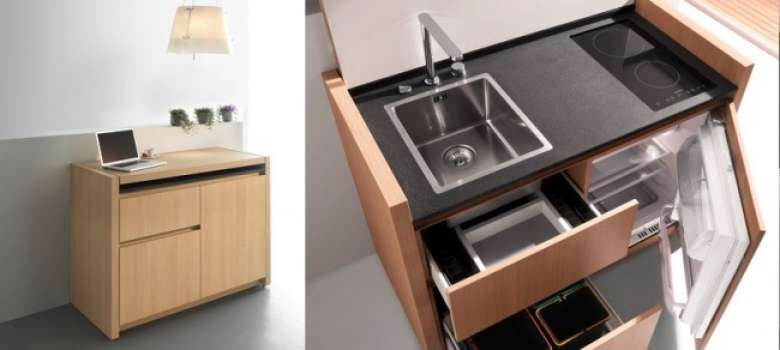 This is truly the design of the future! A kitchen that can be converted into desk when not in use is genius, practical and smart!
10 – Pigeon Holes for Shoes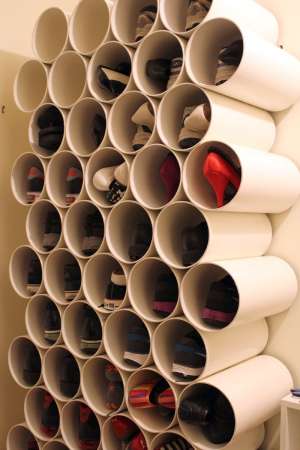 There are two benefits for investing in a cubby hole to store your shoes: 1) it is easy to find the shoes you want to use, and 2) it makes use of vertical space.
11 – Slide-Out Drawers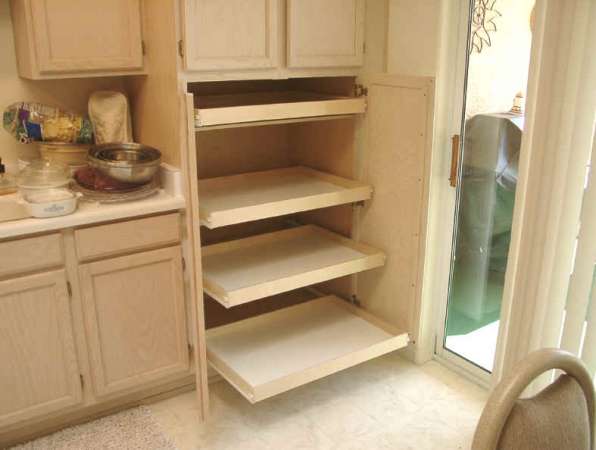 No more space for building cabinets in your apartment's kitchen? Build slide-up drawers to make it convenient to store and access food supplies. so you can consult with Metal Cabinet Supplier Singapore – LTC Office Supplies.
12 – Bathroom Cabinet/Ironing Board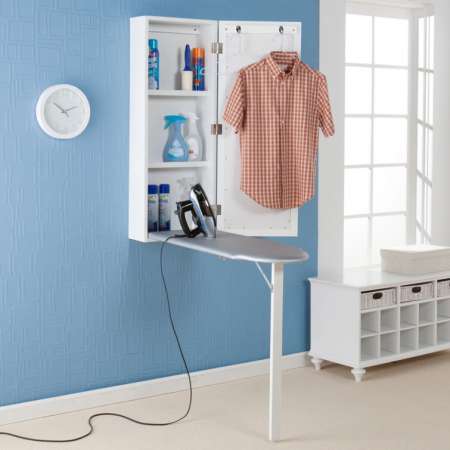 Build or buy a bathroom cabinet that comes with its own ironing board. This will allow you to assemble the board when you need to iron some clothes and store it away when you don't need to use it. But ensure to not let it inadvertently cause occlusion in any way to your convenience of moving around, because doing so could set off a few things in the wall and you'd have to get a CCTV Drain Survey London done.
13 – Hanging Spices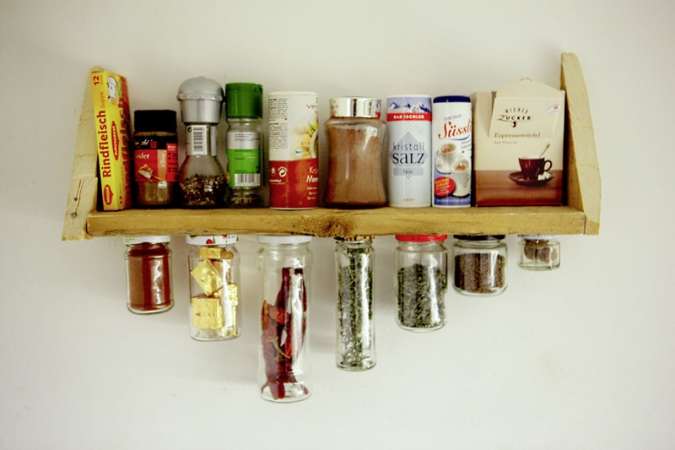 Vertical spaces are rarely utilized in most homes and apartments. Hence, you need to install as many hanging cabinets as you want, especially when storing your spices and herbs.
14 – Mini Rack for Pots and Pans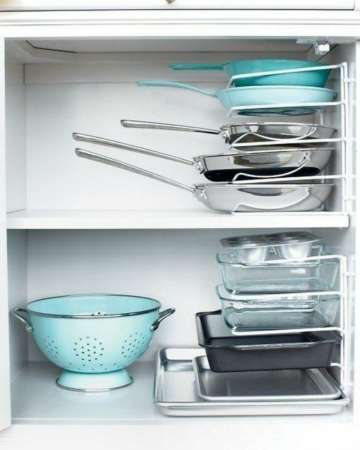 With this space-saving solution, you can keep your pots and pans organized. This will also make it easier to find them when you need to use them.
15 – Magnetic Storage for Spices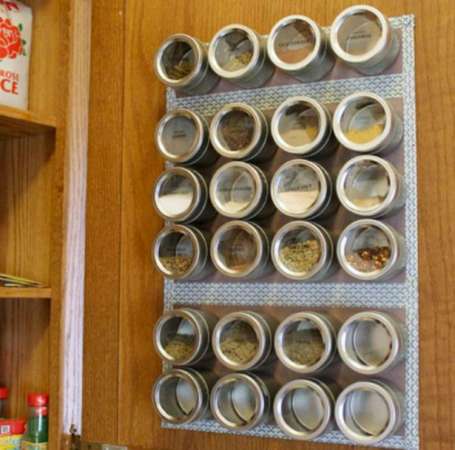 This is another alternative for storing spices if you can't build hanging shelves. Use magnetic strips so you can store spices on the wall and make it easy to find them later.
16 – Shelves Above the Door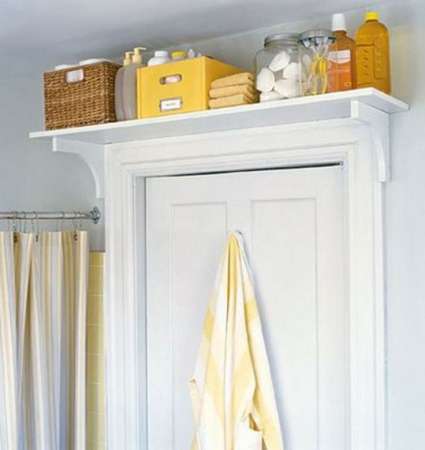 If there is one part of the bathroom that is rarely utilized, it's the space above the door. Why not install an open shelf so you can store your toiletries up there.
17 – Utilize Space Inside the Cupboard Doors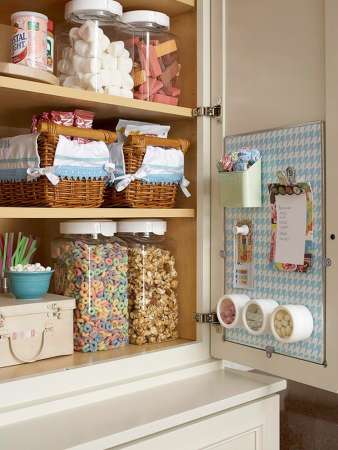 Get organized as can be by adding shelves at the cupboard doors of your cabinets. It is a smart idea to utilize every available space for storage in your small apartment.
For more storage options that are budget-friendly, check out storage melbourne.
(c) http://creativedesign.tips