When children get scared of seemingly innocuous things, it's easy to assume that they're just quick to frighten.
I remember getting really creeped out by some of the movies I watched as a kid, and I had previously chalked my fear up to the same reason. However, as I've revisited a few of the TV shows and films that I used to love so much, I've realized that my younger self had every right to be afraid — some children's characters are seriously disturbing.
Whether they're terrifying in their looks or behavior, it's clear that these freaky characters really aren't meant for little ones to see.
1. This absolute creep is from a Slovakian children's show.
video-player-present
2. Fofão is from a Brazilian children's show in which he is a magical alien that came down to Earth to start a band and sing with a bunch of young kids. His horrifying face really says it all.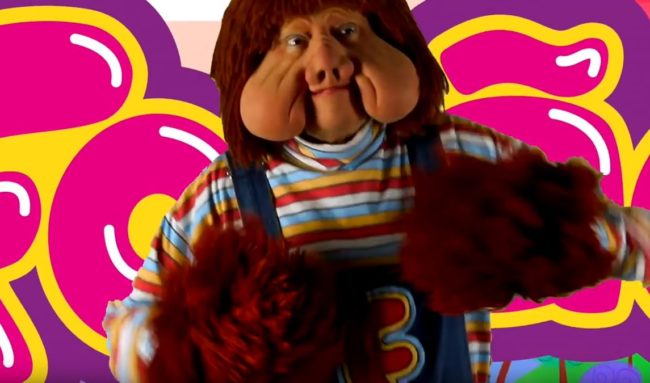 3. Even the beloved "Sesame Street" has a super creepy character called Nobody.
video-player-present
4. Téléchat is a French satirical news show with unsettling puppet animals, one of which has human breasts.
video-player-present
5. Oobi is a show on Nick Jr. that features a family of hands with eyeballs glued on top. Seriously, who comes up with this stuff?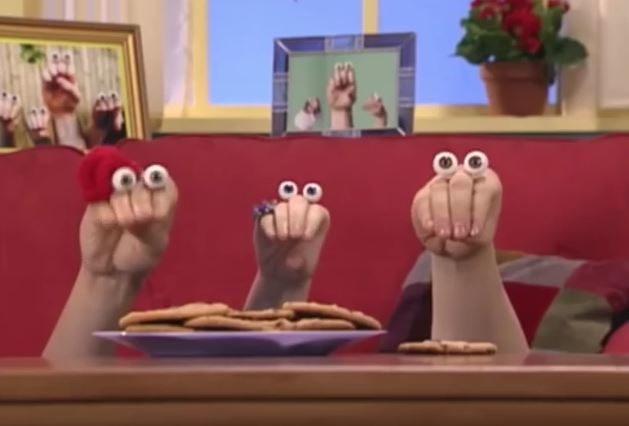 6. The Greedy from "Raggedy Ann & Andy: A Musical Adventure" is definitely going to give me nightmares.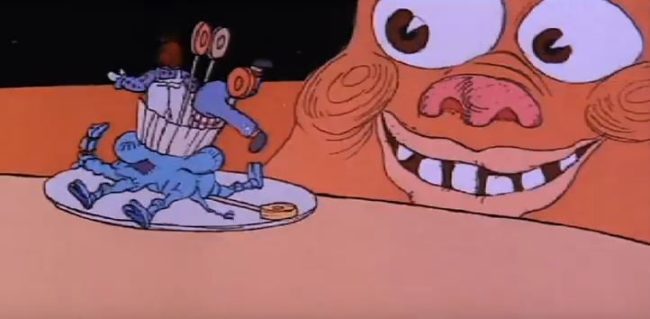 In the movie, Raggedy Ann and Andy are on an adventure to rescue their toy friend. Along the way, they fall into a taffy pit that is actually a living being who can't stop himself from consuming everything he comes across. After Raggedy Ann mentions that she has a candy heart, he goes crazy and tries to cut it out of her so he can eat it.
Oh, and I forgot to mention that the way he moves around is absolutely disgusting.
video-player-present
Read More: This Father Killed His 12-Year-Old Daughter For The Most Insane Reason
7. When Courage from "Courage the Cowardly Dog" feels guilty about something he does in one episode, this inexplicable fetus-like blue nightmare randomly pops up.
video-player-present
8. The puppets used in the Australian kids' show "The Wiggles" look like they want to eat your soul.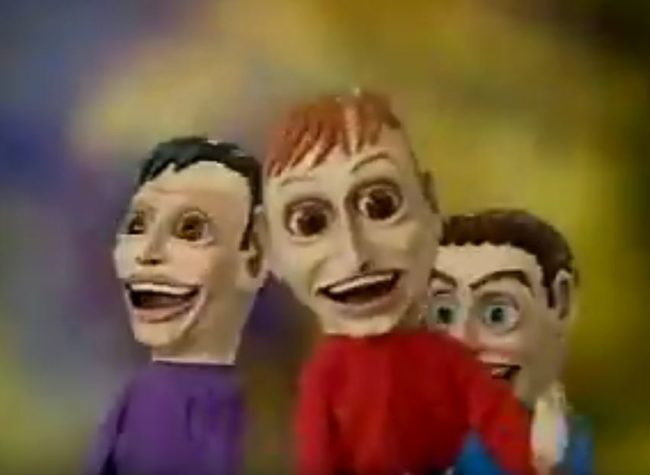 9. Not much is known about this terrifying creature other than his name, which is Morso. He's from a Finnish children's show.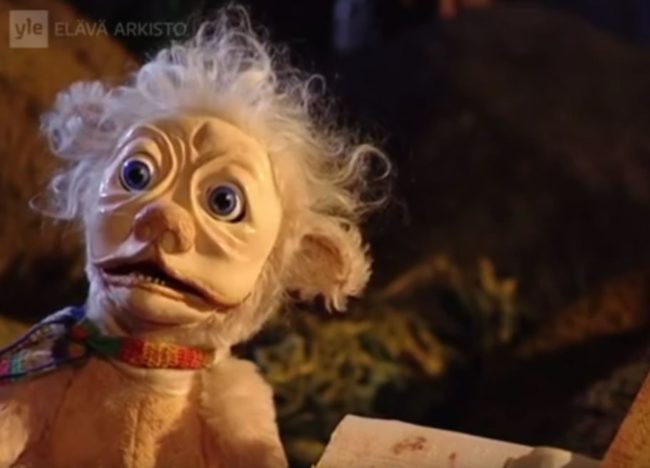 10. Karbonkel is from a show in the Netherlands that aims to teach kids how to read. However, it goes without saying that he instead gives a lot of them nightmares.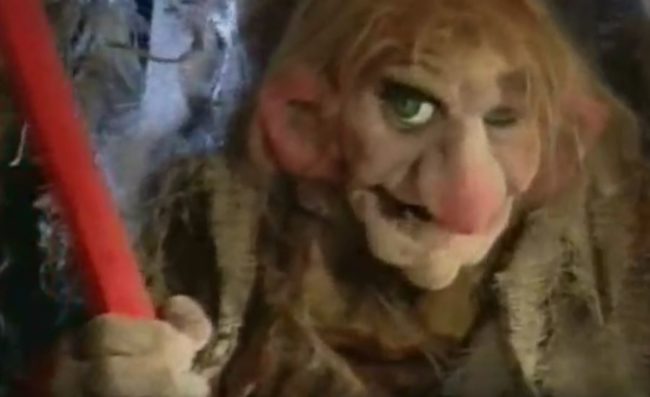 11. A '70s kids' show called "Pipkins" has a character named Hartley Hare who, besides being generally creepy, gets extremely inappropriate in one episode.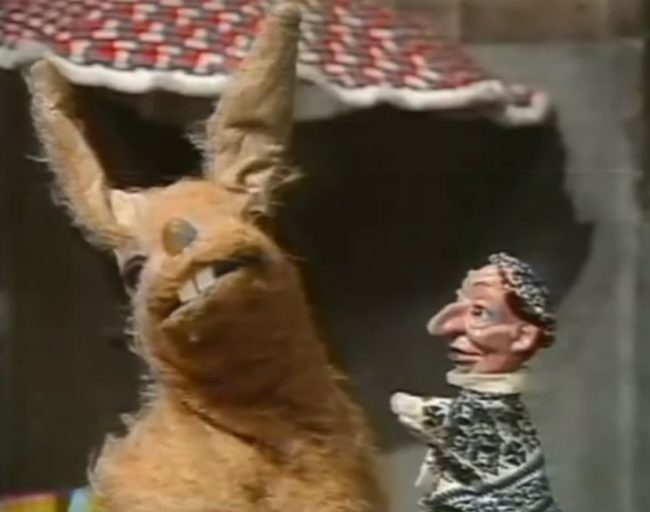 He pulls out a glove puppet and says to the viewers, "You can be naughty with a glove puppet." Then he proceeds to heavily imply that this means doing sexual things with the puppet.
12. The puppets from the '80s show "Peppermint Park" have been aptly described as coming straight from Hell.
video-player-present
Read More: 8 Childhood Photos Of The Worst People Throughout History
13. The educational show "Wizbit" is about a magical talking wizard's hat, and could definitely double as a horror movie with its unnerving characters, music, and settings.
video-player-present
(via Cracked)
Even as an adult, I feel really disturbed right now. I can't even imagine the terror that the kids who see these characters must feel!