http://FunnyModo.info/ad.php
No matter how cute the puppies in these pictures are, don't get fooled – these dogs are on a serious mission.
The top job roles for the doggies are: police dogs, military dogs each wearing a dog tactical vest, fire dogs, guide and hearing dogs, medical assistance and disability dogs, and therapy dogs. Most canines at work are Retrievers or Golden Shepherds, because they're known for being smart and easy to train.
The noses of service dogs are 50 times more sensitive than a human's, which really helps pooches in police and fire departments. Police dogs sniff out drugs, detect explosives and find missing people or objects while using their nose. Likewise, firefighter doggies detect ignitable substances and point to the cause of fire, especially in cases of arson.
Not to be mistaken for regular harnesses that you can find on sites like https://www.puppywire.com/dog-backpack/, theirs is a specially made for dangerous situations. Their 'vest' is not just a cute outfit – it's their uniform. It informs other humans that the dog is on the job. Remember – despite the urge to reach out to them, you should not pet, feed or talk to the doggies at work. They're doing a serious job that all of us should acknowledge and appreciate.
#1 Tuco Trying On The Vest For The First Time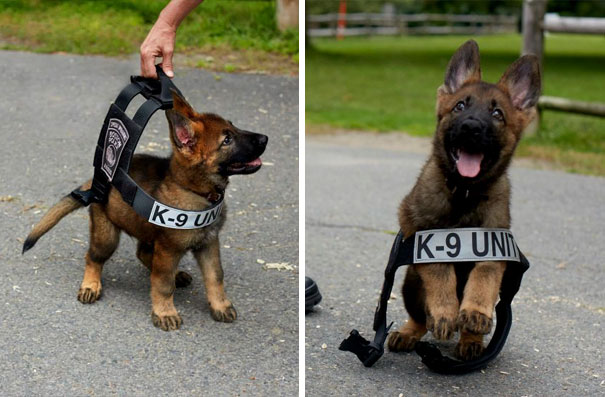 #2 Guide Dog Puppy With His Teddy Bear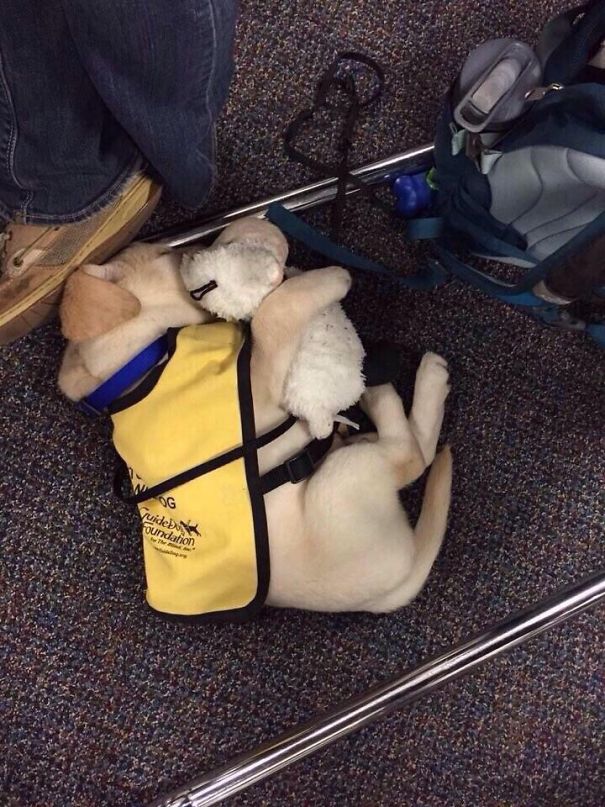 #3 Even The Comfort Puppy Needs Some Comfort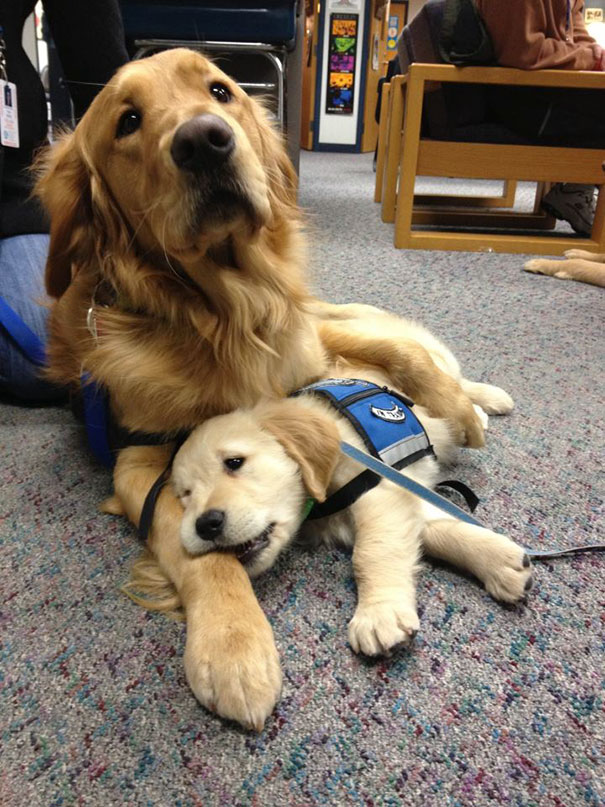 #4 Future Seeing Eye Dog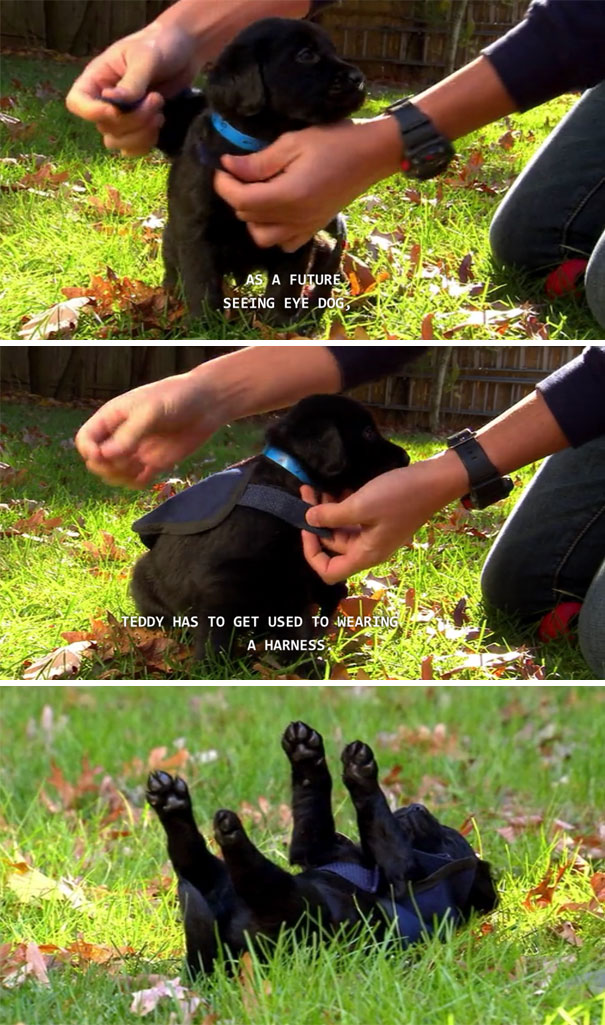 #5 Trying On Their First Vests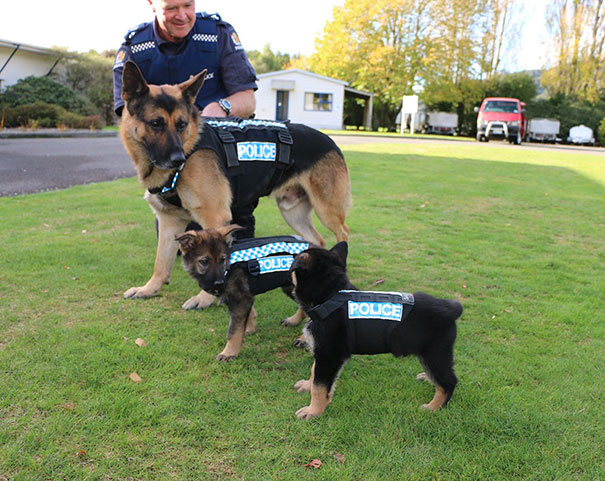 #6 And The Winner For Cutest Service Dog Goes To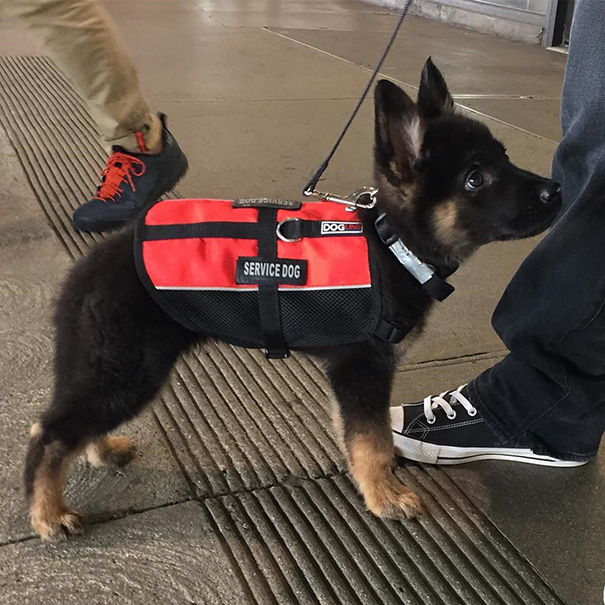 #7 This Is The New Puppy At Training Today. We Don't Think The Bullet Proof Vest Fits… Just Yet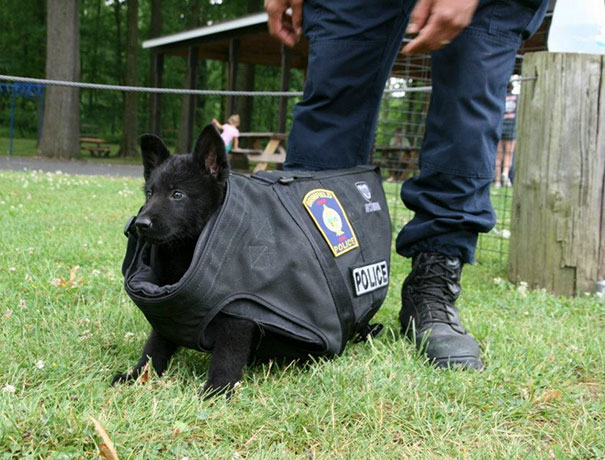 #8 One Day, I'll Be A Big Police Dog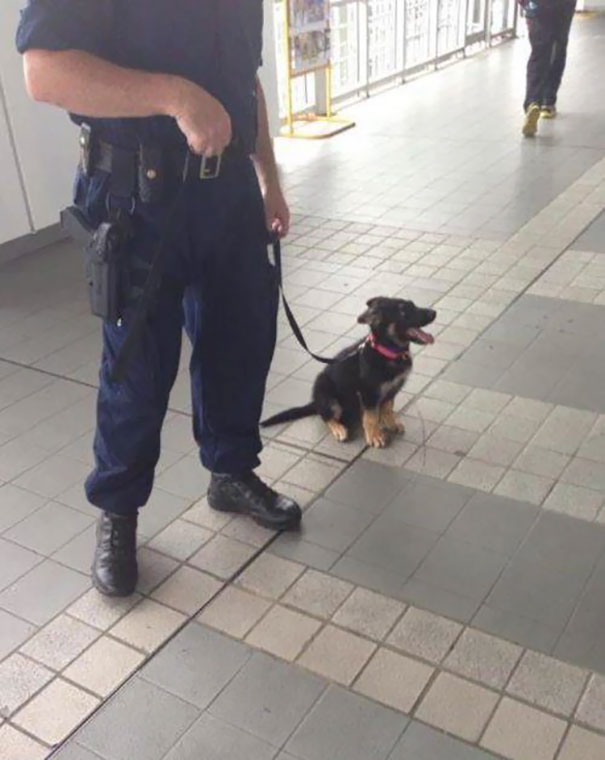 #9 Service Puppy In Training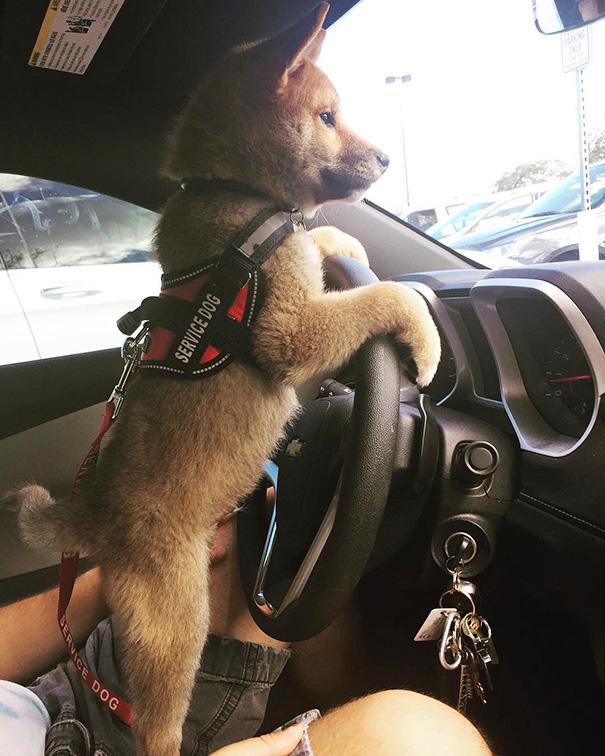 #10 Police K-9 Puppy's First Day Of Work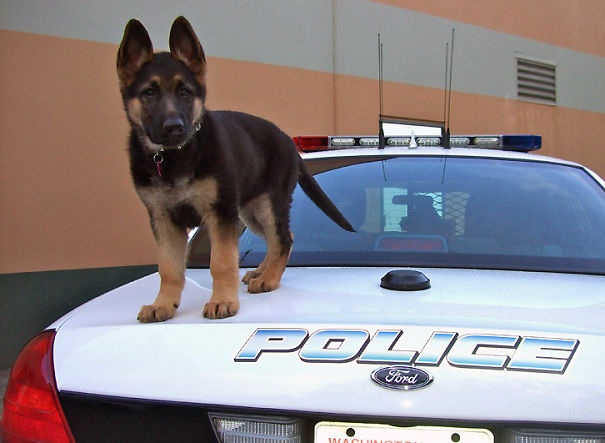 #11 Puppy Mo On His First Day With Greater Manchester Police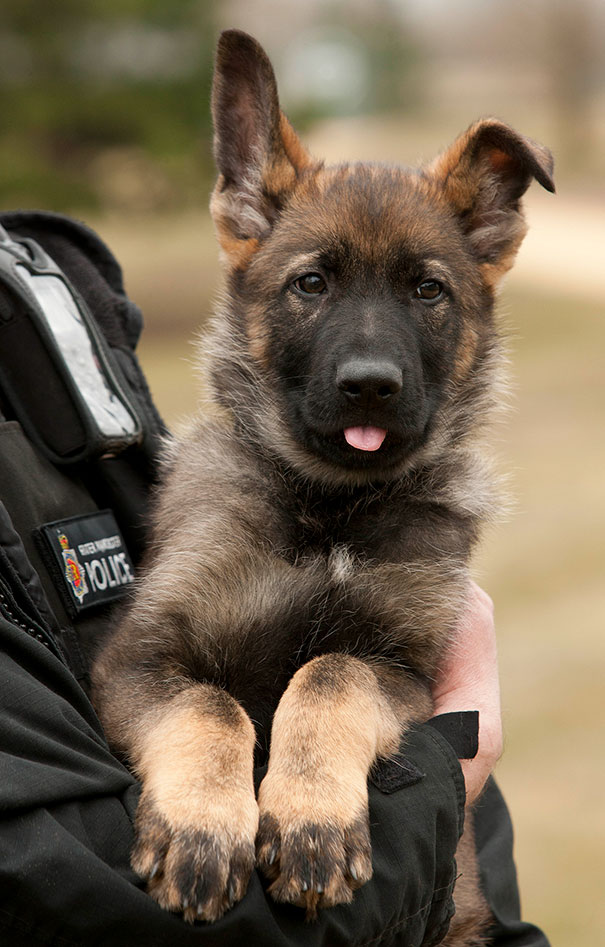 #12 Service Puppy-In-Training Needed A Nap In My Gym. We Put Cones Around Her So She Wouldn't Be Disturbed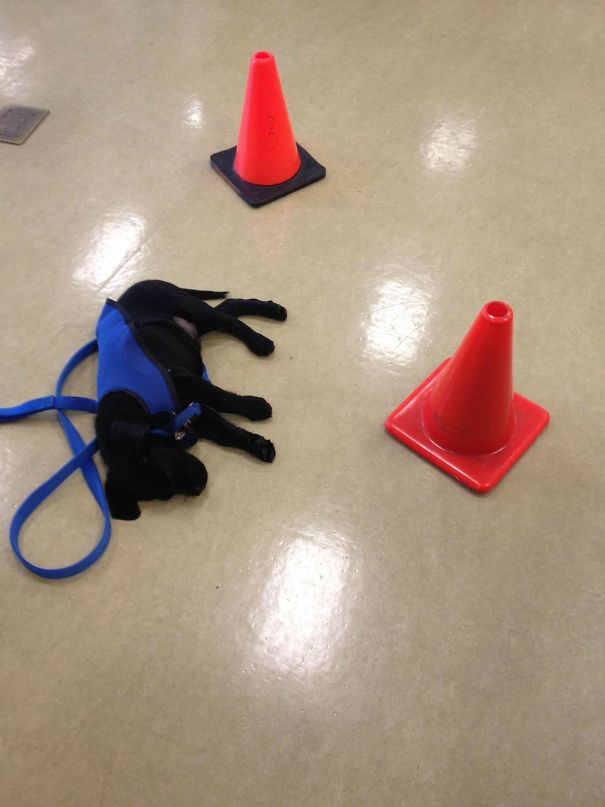 #13 Learning How To Read Is Part Of A Training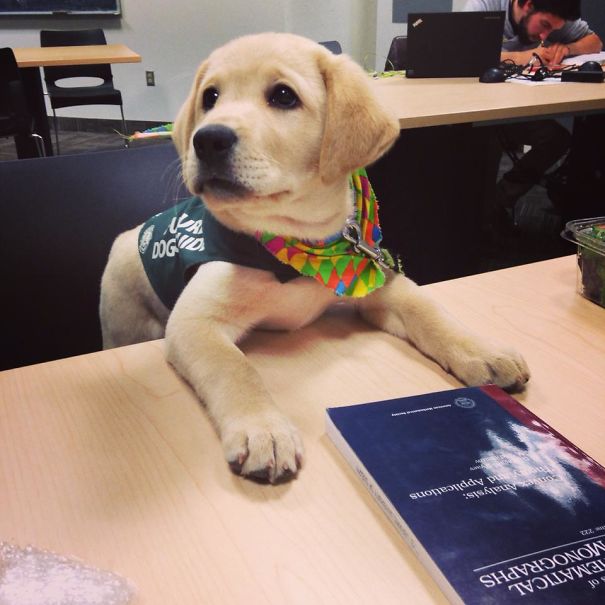 #14 I Bet He Will Be Chewing On A Bad Guys Arm In No Time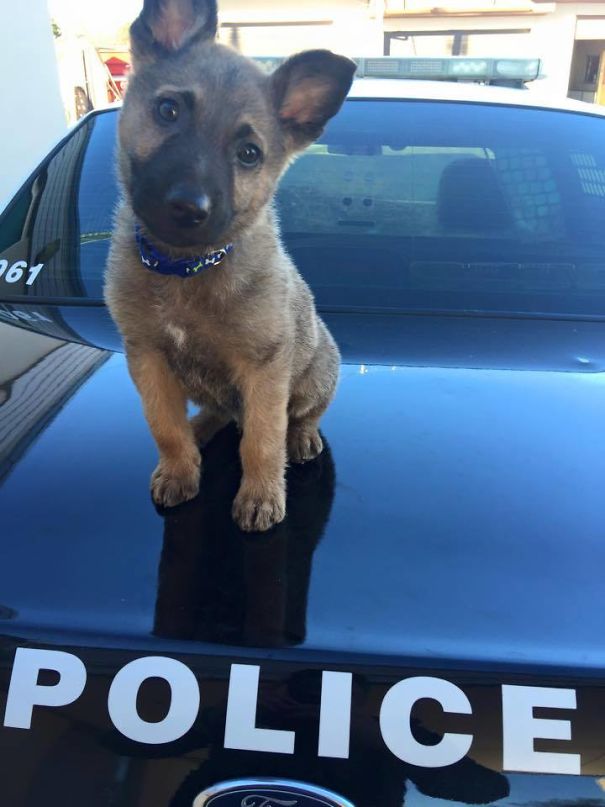 #15 Two Service Dogs In Training. Work Is Hard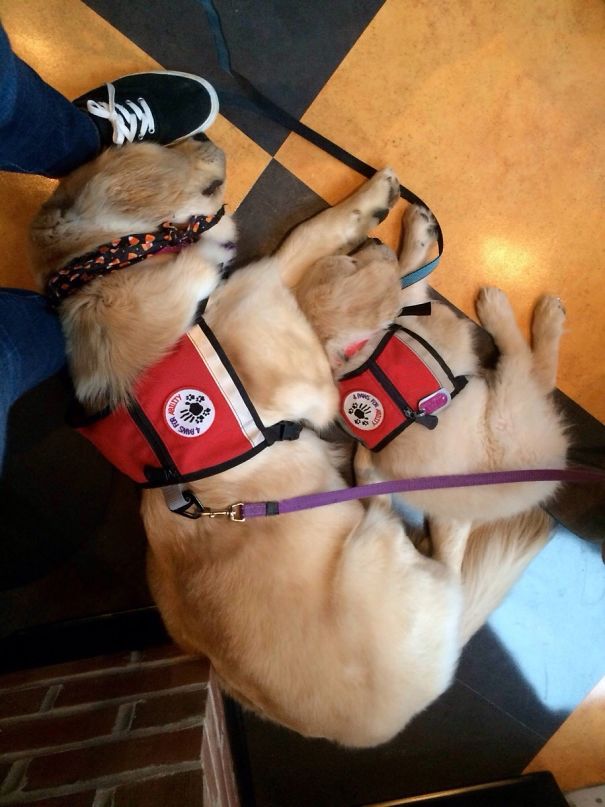 #16 Proudly Wearing His Uniform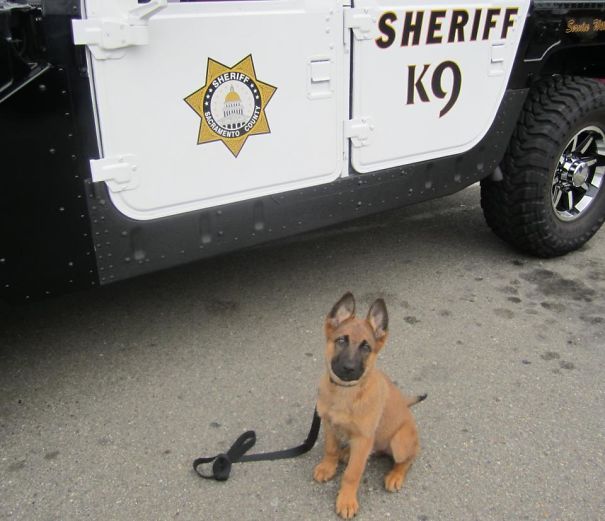 #17 My Local PD Just Got A New Puppy Who Is So Ready To Be Done With Pictures And Just Take A Nap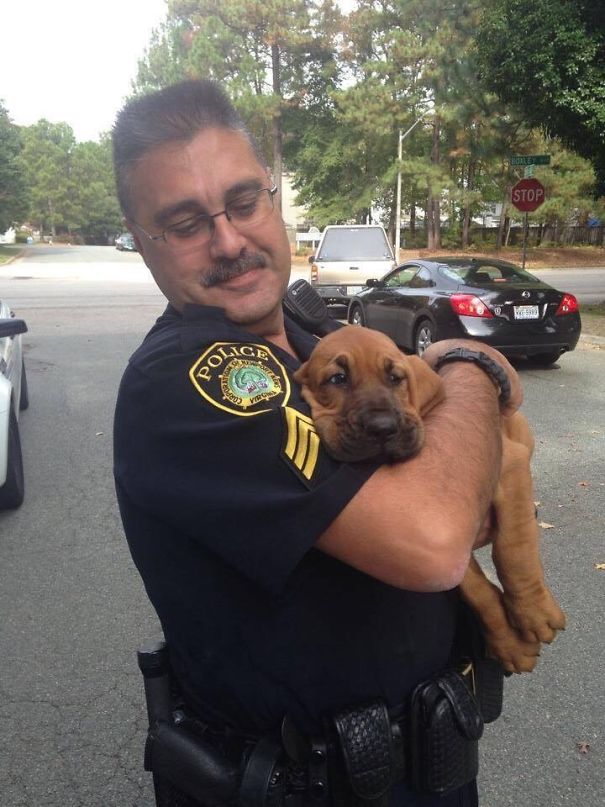 #18 7 Weeks Old Police Puppy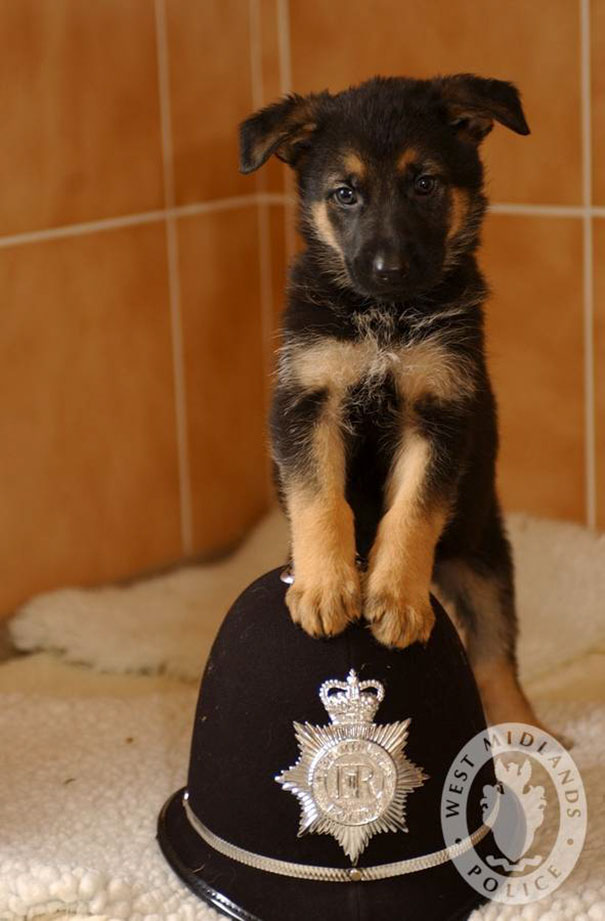 #19 Local Sheriff's Office's Newest Recruit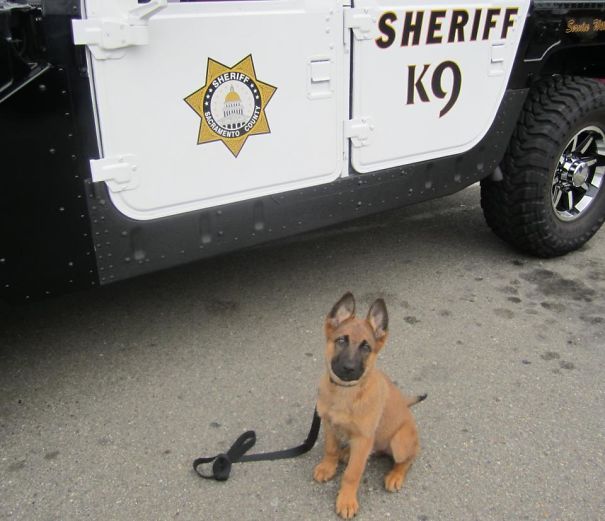 #20 Service Puppy At Work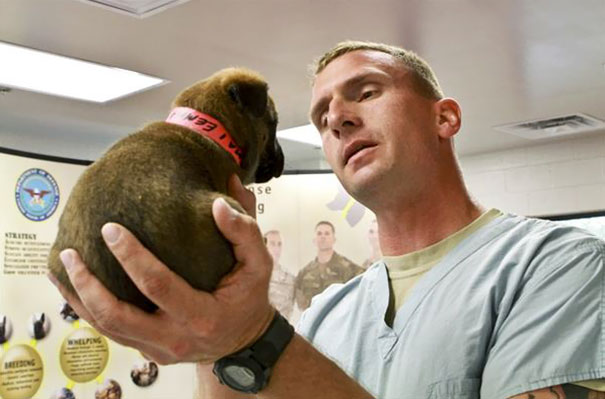 #21 Jack, Eager To Begin Working With His Veterans, On His First Day Suiting Up In His Service Dog Vest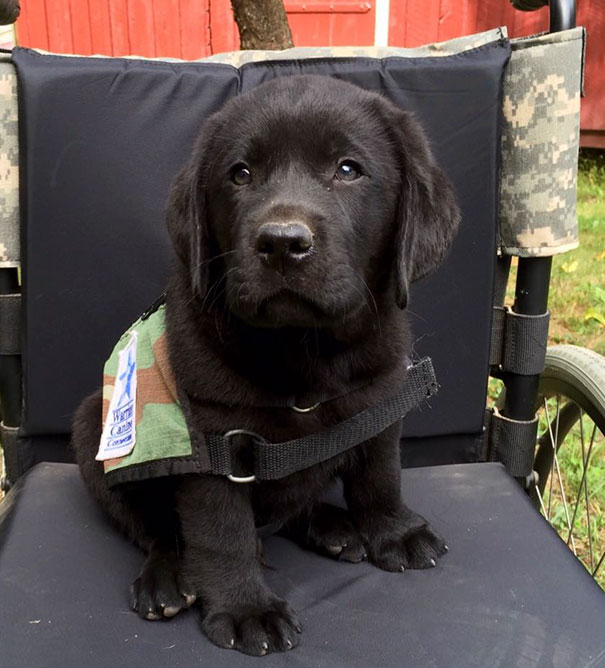 #22 There's A New Sher-Ruff In Town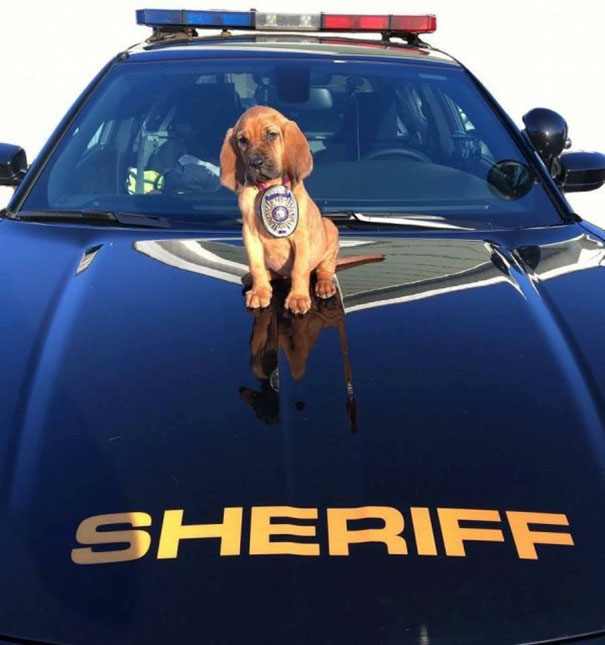 #23 Met This Puppy Being Trained To Be A Service Dog At Work Today. He Had A Tough First Day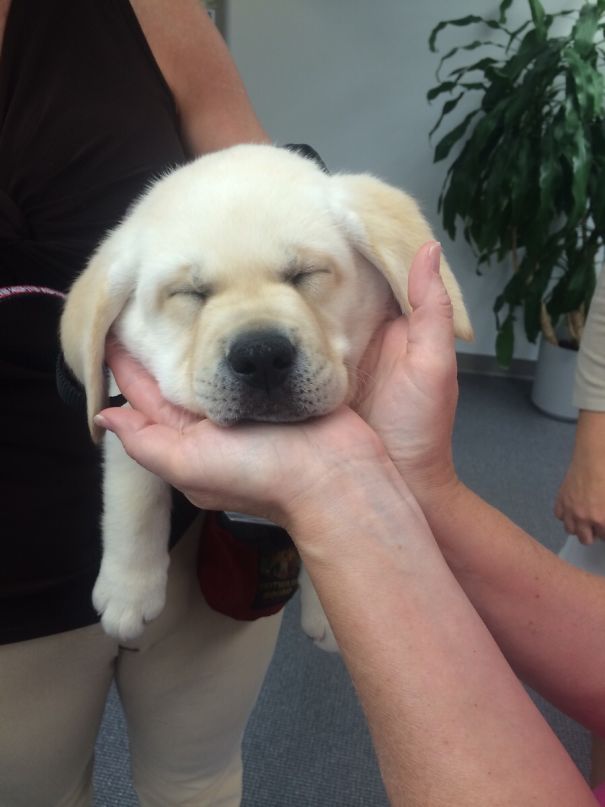 #24 And The Training Begins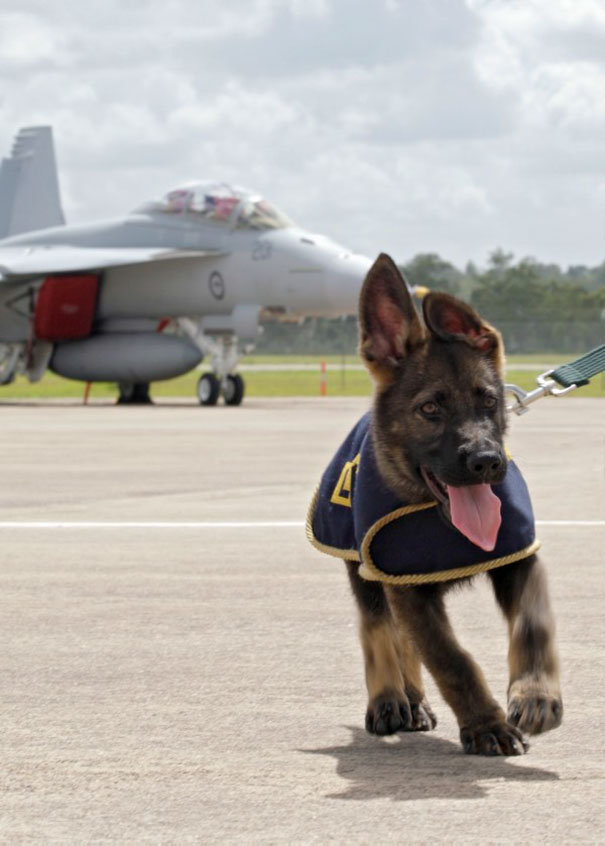 #25 Police Dog Puppies